Why are so many sports earbuds wireless?
They can soundtrack any workout, but why are most sports earbuds wireless?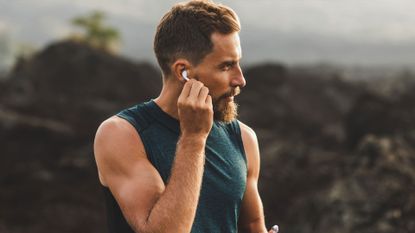 (Image credit: Getty)
They've become a vital fitness accessory, yet why are so many sports earbuds wireless? Wireless sports earbuds first appeared in 2015 and since then the market has exploded as brands race to make better and more affordable models. There are so many on the market that it can be hard to pick.
Whatever your style or your budget, there's a set of wireless earbuds to suit you in our guide to the best workout earbuds. A 2019 review published by the Psychological Bulletin showed that listening to music can increase our enjoyment of an activity, distract us from fatigue, and may even improve performance.
Why are so many sports earbuds wireless?
So, why are so many sports earbuds wireless? Rich Cross, personal trainer and founder of Roc Fitness told Fit&Well that: "When running, and with the rise in popularity of circuit training and CrossFit style workouts, people are rarely static during workouts. To enable people to move freely whilst exercising, wireless is an obvious choice." Wireless earbuds free you up to exercise hands-free and to keep your phone out of sight.
If you've tried wireless earbuds before, now might be time to give them another chance. Advances in technology mean that the new generation of sports earbuds is in a different league to older models. Cross comments that: "If we go back 10 years wireless also meant unreliable. Users of wireless headphones were plagued with connection issues and poor sound quality. They were also large, heavy and fragile. This meant getting them sweaty was a no-go, not ideal for use during exercise. Nowadays earbuds are small, light, and robust, meaning they can withstand the punishment of regular use in and out of the gym." Improvements in waterproofing technology mean that many of the latest models can survive a run in the rain and endure even the sweatiest of sessions.
A game-changing development is the use of active noise cancellation. This blocks out background noise in the gym (or at home), helping you get into the zone and minimize distractions. Many models offer a situational awareness feature that can override noise cancellation, allowing you to hear what is going on around you, an essential safety device for runners in busy areas. Battery life has also improved since the introduction of wireless, meaning the latest models can take you all the way to the finish line. Many now come with a charging case so you can give them a top-up if they run out of juice.
Should you invest in wireless earbuds?
Whatever your needs, there are earbuds out there to suit you. There are three main types: true wireless earbuds, ones with a hook over the ear to keep them in place, and earbuds with a neckband securing the buds to one another. True wireless earbuds, like Bose QuietComfort Earbuds, tend to be more expensive and have the shortest run times compared to the other two types. The decision about whether to invest in wireless earbuds is a personal one and there are a number of factors to weigh up.
When it comes to practicality and convenience, wireless earbuds are ahead of the pack. Cross comments that: "We've all had to thread wired earbuds up t-shirts and jumpers and have felt them be tugged suddenly out of our ears whenever the wire is caught." Cross adds that: "Most new phones do not have a headphone port, and if this is used it requires an additional adapter which means the phone cannot be charged at the same time. Wireless removes these issues whilst also giving us the freedom to make and receive phone calls whilst on the move. Many wired earbuds have the issue of the microphone constantly brushing against clothes making calls hard to hear for whoever we're speaking to." Wired earphones can be restrictive when it comes to sport which explains the surge in popularity of wireless earbuds. There's also the safety aspect to consider — earbuds eliminate the chance of snagging wires on a running machine or other obstacles.
The expanding wireless market means that many of the most up-to-date technology is focused on wireless earbuds. Features like active noise cancellation are just the start. Many earbuds now offer connectivity to a digital assistant and a companion app so you change music settings to your personal taste.
Ears come in all shapes and sizes and finding the right earbuds for you is important. You'll want a pair that fits snugly so you're confident they won't budge even in the most vigorous of workouts. It's a question of personal preference here, some people like the various types of wireless earbuds while others feel more comfortable with wired earphones.
Sound quality is one of the reasons why some athletes choose to stick to wired earphones. The latest earbuds, like the Beats Powerbeats Pro earbuds, offer a much-improved tone thanks to advances in technology. While audiophiles claim that earbuds cannot match the sound quality of wired earphones, for many of us it's a price worth paying for the benefits of practicality and convenience. Cross suggests that: "during exercise we aren't looking for crystal clear sound, the benefits are worth the very minor drop off in quality."
If you're a reluctant gym-goer or you find yourself in a motivational slump, adding music to your workouts can give you a boost and get you back into the rhythm of exercising. Wireless earbuds have evolved significantly since they first appeared — now may just be the time to give them a try.
Get the Fit&Well Newsletter
Start your week with achievable workout ideas, health tips and wellbeing advice in your inbox.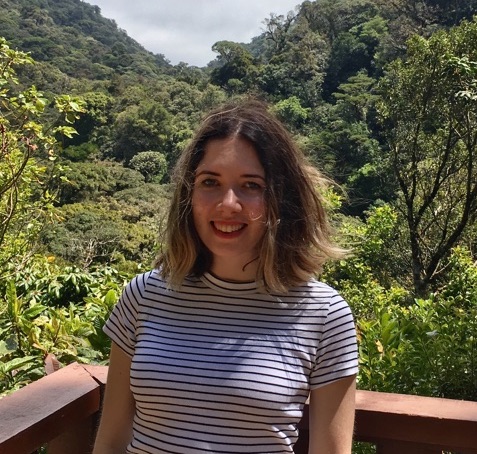 Louise Bond is a UK-based writer specializing in health and wellbeing. She has over eight years of experience in management within health and care and brings this passion and expertise to her writing. Louise has been published in The Guardian, Live Science, Fit & Well, Tom's Guide, T3, Top Ten Reviews, Planet Mindful, Breathe, and Psychreg. She is happiest when she is out in nature, whether that's on an invigorating hike or pottering in the garden.