70% of women say their overall wellbeing is worse in winter, says Garmin Study
If you find it difficult to keep up with regular exercise when the mornings and evenings are darker and you aren't alone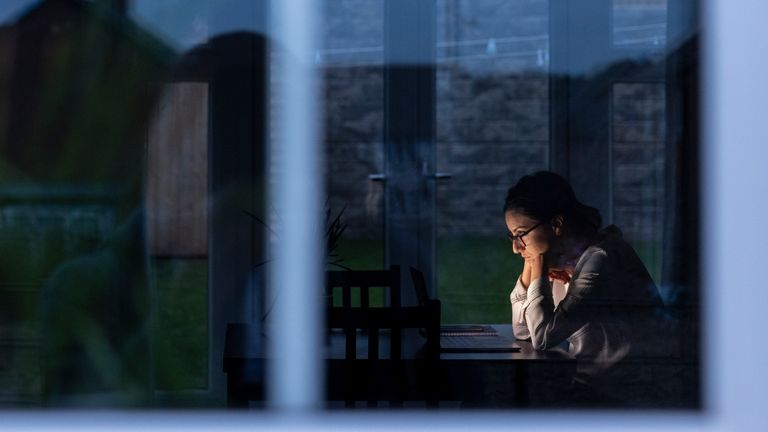 (Image credit: Getty)
By Jessica Downey published
Don't be too hard on yourself if you are struggling to keep up with your usual exercise routine over the winter. With limited daylight and colder temperatures, it's hard to fit exercise in and Garmin revealed in a recent study that this is especially more prevalent for women than men.
If last year's lockdown taught us anything it was that it's possible to get a full work out in at home. Whether you followed along with Joe Wicks' live workout sessions or discovered the best at home chest workouts, everyone found some form of exercise to keep them as active as possible.
Since then, we have all had a taste of getting out and about again to exercise, going to the gym or enjoying a long run without breaking any lockdown rules.
However, the winter period casts a shadow over this for many women. Garmin revealed in a new study that 70% of women say that their overall wellbeing is negatively impacted by winter.
The research was launched by Garmin to unravel the impact that winter has on women's mental health.
The results found that women are much more likely to feel a disruption to their overall wellbeing than men are (56%) and this can be a result of various different factors.
One of the most significant factors impacting women's health right now is the reluctance they felt to exercise compared to the enthusiasm felt over the summer. Over two-thirds of women (68%) find their exercise regime is negatively impacted by the darker and colder days and nights.
Two-fifths of women said an overall feeling of lethargy put them off working out. Meanwhile, over a half reported that they fear for their safety when exercising over winter.
Not exercising because you are concerned about safety can feel very debilitating but there are ways you can still reap the benefits of exercise and feel safe when its dark and cold out.
There are plenty of top pieces of indoor equipment suited to meet your workout needs such as the best treadmills. Or equally effective equipment for resistance training at home such as the best adjustable dumbbells.
You of course shouldn't be made to feel like you aren't safe to walk to the gym or go on a run over winter, but taking safety precautions may help you feel more reassured.
Timing your exercise around when there is most daylight is a good idea or making sure your friends can track you via your phone or via a best fitness watch with a tracking function.
Mental wellbeing was also affected, 43% of females reported winter taking its toll on their mental health. Things like stress and bad sleep was also reported.
UK GP and Garmin ambassador, Dr Zoe Williams said there isn't one method guaranteed to make everyone feel better at this time of year. However, she does advise taking time to think about what makes you feel better personally.
"Perhaps it's exercise, meditation, or even grabbing coffee and having a chat with a friend. Work out what it is that makes you feel good and then carve out some time in your day for it - and don't negotiate on it.
"Make that your pledge to yourself and see that time as a gift you've given to you. It'll help you become more resilient in other areas and you'll find yourself much better off longer term," she concluded.  
Jessica is Staff Writer at Fit&Well. Her career in journalism began in local news and she holds a Masters in journalism. Jessica has previously written for Runners World, penning news and features on fitness, sportswear and nutrition. She is a keen runner and is currently sweating her way through a 10k training plan. Jessica also enjoys building on her strength in the gym and is a believer in health and wellness beginning in the kitchen - which she loves sharing with others on her healthy living-inspired Instagram account, @jessrunshere. Despite her love for nutritious cooking, she stands by the saying 'everything in moderation' and is eagerly conquering the London food and drink scene!