Aldi releases £39.99 fitness watch - but you won't find it in store! Here's how to get one...
The Xplora Fitness Watch from Aldi will help you stay on top of your exercise goals - all for a bargain price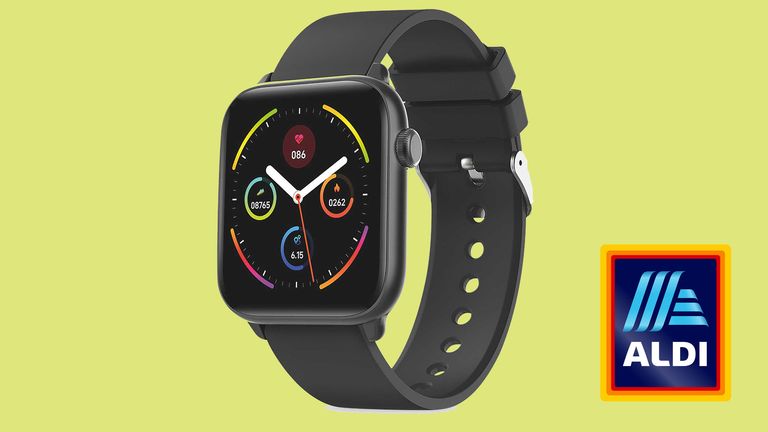 (Image credit: Aldi)
By Sarah Finley
Have you always wanted a fitness watch and haven't been able to afford it? With this bargain watch from Aldi that may all change.
The budget supermarket brand has just released their Xplora Fitness watch featuring a Bluetooth connected step tracker, heart rate monitor, smartphone alerts and choice of watch faces. 
The watch, which is compatible with both iOS and Android devices and available to buy online now, is being sold for the bargain price of £39.99 - that's about £100 cheaper than some of best fitness watches and fitness trackers on the market. Check it out in more detail below!
Xplora Fitness Watch, £39.99 exclusively from Aldi online
Upgrade your fitness journey with the Xplora Fitness Watch. Keep active and enjoy access to a plethora of innovative features with this sports watch. Featuring a Bluetooth connected step tracker, heart rate monitor, smartphone alerts and choice of watch faces to suit your style.View Deal
The new watch is part of Aldi's new range of home fitness equipment and leisurewear - which also includes exercise apparel and accessories.
Aldi released the new range in reaction to stats which show 70 per cent of Brits have wanted to become healthier and fitter since lockdown - with 40 per cent wanting to up their exercise.
While the trend of home gyms looks like it's here to stay too -  even if it's just a corner of your living room where you work out.
So Aldi's collection, which is online and in-store from today (June 10), has come at the right time - and also includes their breathable performance top and shorts made from hydrophilic fabric and priced from as little as £7.99.
Fitness bunnies can also snap up Aldi's matching performance tights (£9.99) and performance sports bra (£7.99, both pictured below), featuring high-quality laser cut detail in a range of designs and colorways. 
While if you want to add weights to your home gym, but without splashing too much cash, they also have a 6kg or 8kg kettlebell (both priced at £8.99) and a 20kg weighted bag (£24.99) to help reach your weightlifting goals. 
While those wanting to build core strength can get tights abs with their 6-in-1 Core Trainer (£24.99) - and if that's not enough you can carry on with some of the best workouts for abs.
But you better be quick - we predict these bargains will sell out quick!