Best fitness tracker: smart bands to track workouts and more
We run down the best fitness tracker list, from bargain bands to hi-tech options for aspiring athletes
Included in this guide:
1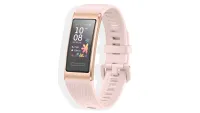 Huawei
Band 4 Pro
2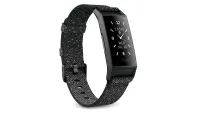 Fitbit
Charge 4
3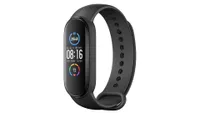 Xiaomi
Mi Smart Band 5
4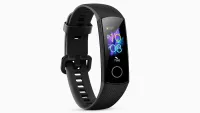 Honor
Band 5
5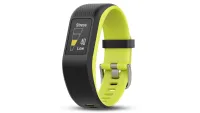 Garmin
Vivosport
6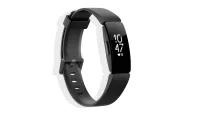 Fitbit
Inspire HR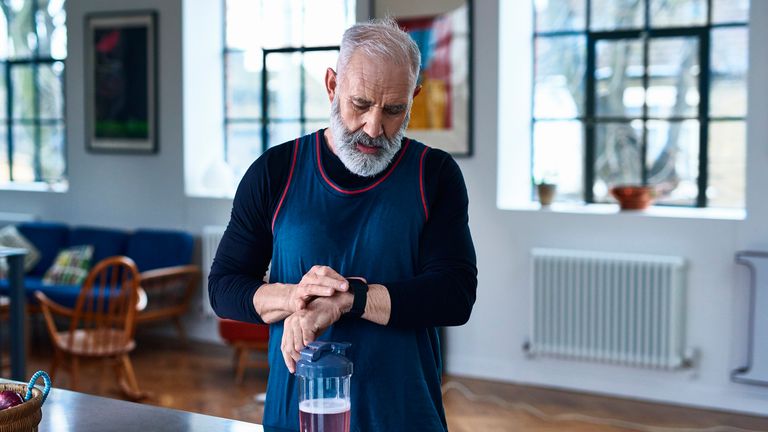 (Image credit: Getty Images)
By Andrew Williams published
One of our best fitness tracker bands may be the key to making real changes to your daily routine - which makes picking the right band for you key.
We know many people who have used a fitness tracker as the motivating catalyst to work exercise into their day-to-day routine. And, the best bit, there are real advantages to a simple tracker band over one of the (often more complex) best smartwatches for fitness.
Point one: many of the best fitness tracker bands are very affordable. Top picks start at around $40/£30, making them perfect for people just starting to get into fitness.
Point two: they also last far longer than an Apple Watch between charges. You can wear them 24/7, for days or weeks. And even if you don't, there's less chance of finding the battery dead when you pick it up for a run or walk.
In our opinion, the Huawei Band 4 Pro is the best fitness tracker for most people, thanks to its bold screen, full GPS and attractive look and feel. Meanwhile, the Fitbit Charge 4 takes the title of best premium fitness tracker. You'll find this and our other best fitness tracker picks below.
How to choose the best fitness tracker for you
Before we start our list of the best fitness trackers, we'll start with some more advice on the features you should consider before purchasing. The key things to consider when narrowing down your choices are outlined in more detail below.
GPS
One good place to start when choosing a fitness tracker is GPS. Do you need it or not?
GPS lets the very best fitness trackers pinpoint your location to within a metre, using the network of satellites in Earth's orbit.
We highly recommend a GPS fitness tracker for keen runners and ramblers who will appreciate accurate distance data and a map of the route to look at, post-workout.
Just want your daily step count? You don't need GPS, and can seriously consider some of the cheapest fitness trackers around. Well, if you're careful about the brand, anyway.
Brands
Top makers of the best fitness trackers include Samsung, Garmin, Huawei, Xiaomi, Honor and Fitbit. If the latter brand appeals, we've got a whole article that outlines what the best Fitbit for you may be.
The last three are Chinese, the first three aren't. That distinction is important for the bargain hunters out there, as Chinese manufacturers are engaged in a price war, fighting to see who can make the best fitness tracker for the least cash. Read on to find out about our favorites.
The American contingent, Fitbit and Garmin, and South Korean Samsung, have plenty to offer too, though. Garmin has the most in-depth software, Fitbit the friendliest. And while Samsung hasn't yet cracked our best fitness tracker list, we expect to see new hardware from it very soon.
Heart rate sensor
We think a heart rate sensor is a must-have. All of the best fitness trackers below have one. A few stragglers still don't, like the Samsung Galaxy Fit e, but why buy them when you can get a smarter band at the same price?
Screen options
Also pay attention to whether your fitness tracker of choice has a color screen or not. Most do, and while there's no real functional benefit, a touch of color adds personality. And that matters if you want a band to wear as a watch all day, every day.
Battery life
Long battery life is one of the main reasons we love wearing a fitness tracker band. Almost all of them outlast every smartwatch. However, it's still a factor to consider when shopping around. Some bands will last 3-4 days between charges, others up to two weeks. The less upkeep required, the more likely you are to wear the thing rather than take it off to charge, only to leave it gathering dust for a month.
You charge a band just as you would your phone, by plugging it into a power brick. But most have their own proprietary power cable that plugs into the underside of the band.
With those pieces of advice in mind, check out our pick of the best fitness trackers...
The best fitness trackers you can buy right now
1. Huawei Band 4 Pro
The best fitness tracker for most people
Specifications
Dimensions: 45 x 19 x 11mm
Weight: 25g
Max battery life: 14 days
GPS: Full GPS
Screen: 0.95in 240 x 120 AMOLED colour
Reasons to buy
+Looks and feels great for its cost+Bold and colourful OLED screen+It is ready for real run trainer tracking
Reasons to avoid
-Some fiddly parts to the interface
The Huawei Band 4 Pro is a classed-up alternative to the Honor Band 5, but more expensive. Is it worth the extra cost? For most, it will be. The Band 4 Pro gets a bump up from Connected GPS to full GPS, meaning it can map your runs and walks whether you take your phone or not. It's easier on the phone's battery too.
The Band 4 Pro's appearance is totally different to the cheaper Honor Band 5. A border of aluminium sits around the screen, in either rose gold or black. The Honor Band 5 looks like it should cost around £50, the Band 4 Pro perhaps £100. Having lived with both band styles for several weeks, we simply ended up liking the Huawei more. It's just a classier tracker all-round... but doesn't quite have the pocket money appeal of the Honor.
The best premium fitness tracker
Specifications
Dimensions: 35.8 x 22.7 x 12.5mm
Weight: Not stated
Max battery life: 7 days
GPS: Full GPS
Screen: 1in 160 x 100-pixel monochrome
Reasons to buy
+Extra features for Spotify fans+The full roster of fitness features+Several cute strap options
Reasons to avoid
-B&W screen-Costs more than most
The Fitbit Charge 4 is about as close as you can get to a fitness band made for music. Most give you the level of control of an in-line remote, but this one hooks up to Spotify. You can browse your playlists and podcasts. But can you store music? No, you'll need a larger watch-like fitness tracker for that. To listen to your tunes you will still need your phone.
There are no holes in the Charge 4's activity features. It has full GPS, a good heart rate sensor and an altimeter for stair-counting. It's the full package. Fitbit's app is less data-obsessed than Garmin's, because it is designed for everyone from keen runners to those who have barely exercised in their life. Is that good or bad? It depends on what you're after. But the Fitbit Charge 4 is certainly less utilitarian than most pure sport watches, and is available with some funky straps.
The best budget fitness tracker
Specifications
Dimensions: 46.95 x 18.15 x 12.45mm
Weight: 11.9g
Max battery life: 14 days
GPS: Connected GPS
Screen: 1.1in 294 x 126 AMOLED
Reasons to buy
+Brilliant value+Bold OLED screen+A proper pocket money fitness tracker
Reasons to avoid
-Some cheeky heart rate tactics
Buy a Xiaomi Mi Smart Band 5 if you want a low-cost fitness tracker and don't mind taking your phone with you when you go for runs and hikes. Like most around this price, it doesn't have Full GPS - but with a phone in tow, that doesn't matter.
The Xiaomi Mi Smart Band 5 is a surprisingly high quality tracker considering its low price. Its screen covering is glass, and the display is a lovely colourful OLED that lends its watch faces punchy personality.
Long 14-day battery life lets it slot into your workout regime without demanding too much upkeep. And while the heart rate accuracy isn't always perfect, using some predictive tricks to boost responsiveness, it performed rather well during our test runs.
4. Honor Band 5
Another great budget fitness tracker option
Specifications
Dimensions: 43 x 17 x 12mm
Weight: 22.7g
Max battery life: 14 days
GPS: Connected GPS
Screen: 0.95in 240 x 120 AMOLED colour
Reasons to buy
+Low price+Color screen+Plenty of features
Reasons to avoid
-Doesn't have full GPS-Fiddly notifications handling
Honor's Band 5 is a value star – a pocket money fitness band has no right to be this good. It has Connected GPS for mapped runs if you take your phone with you, a full-colour OLED screen, and swim-ready water resistance. Notifications support even adds a slice, but the most important slice, of the smartwatch experience.
Battery life is excellent too. It lasts just under a week including some tracked exercise and always-on heart rate scanning. The screen covering is tempered glass, not plastic, so is just as scratch resistant as more expensive bands. It leaves you thinking: where's the catch? There are no deal-breaking issues here. The Honor Band 5 is perhaps not quite as cute as the Fitbit Inspire and its handling of notifications is a little clunky, but this is one of the top tracker band bargains.
A classic Garmin with lots of great features
Specifications
Dimensions: 21.0 x 215 x 10.9 mm (inc strap)
Weight: 27g
Max battery life: 7 days
GPS: Full GPS
Screen: 0.85in MIP LCD colour
Reasons to buy
+Enthusiast-level stat gathering+Sunlight-loving screen
Reasons to avoid
-Not the prettiest, is it?-No swim tracking
Here's where things get serious. The Garmin Vivosport has a lot of the same key features as a gigantic runner's watch the ultra-marathon crowd might use, like a Garmin Fenix 6. It has full GPS, an altimeter to count the flights of stairs you climb, and offers VO2 Max readings. That last stat is the gold standard fitness metric. A tracker band may not be able to measure it all that accurately, but seeing it rise is a great motivator.
The Vivosport also hooks you into Garmin Connect, the phone app that records your data. This is far more in-depth than the apps you get with a Fitbit or a tracker from Samsung or Huawei. A Vivosport is perhaps the best band around if you want to go beyond just counting your steps. No wonder it used to cost $199/£170.
The downside is that it is chunkier than the other models on this list of best fitness trackers. Garmin does make a slimmer alternative, the Vivosmart 4, but it has fewer key features.
6. Fitbit Inspire HR
An ultra-light fitness tracker that offers heart rate data
Specifications
Dimensions: 38 x 15 x 11mm
Weight: 20g
Max battery life: 5 days
GPS: Connected GPS
Screen: 1in 128 x 72 OLED monochrome
Reasons to buy
+Minimal look+Light and comfy
Reasons to avoid
-Battery life is short than some-Basic monochrome screen
Fitbit's Inspire family has two members, the standard Inspire and the Inspire HR. We strongly recommend the heart-rate-tracking version if you can afford the extra cost. They look very similar: ultra-minimal narrow bands you can wear comfortably all day without looking like someone desperate to tell the world about their marathon training.
A heart rate scanner is the clearest difference between the standard Inspire and Inspire HR. However, it also adds Connected GPS, which bumps it up into the next league of tracking ability. Fitbit says the Inspire HR lasts up to five days between charges, but 3-4 is more likely if you also track a run or two. It's not the longest-lasting and has a monochrome screen, but there's a real charm to its look and the breezy Fitbit phone app.
Andrew is a freelance contributor to Fit&Well. He has written about health and fitness for more than a decade, specializing in consumer tech. When not testing fitness tech for Fit&Well he writes about fitness for Forbes and contributes to publications including WIRED, TechRadar, Stuff, Trusted Reviews and others. Andrew runs to keep fit, and can often be round jogging around the parks of South London with several wearables and a heart rate strap attached. He also enjoys indoor cycling, using a turbo trainer and platforms like Zwift to get some kilometers in while avoiding London's busy streets.