Best fitness tracker 2022: Fitbit, Withings, and more
From Withings to Fitbit, here are the best fitness trackers, including for seniors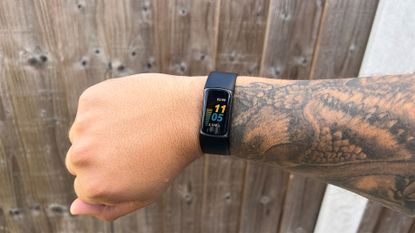 (Image credit: Lloyd Coombes)
The best fitness trackers are more popular than ever, and for good reason—they're a great way of capturing a wealth of data about your body, and potentially spotting some health issues, too.
Many fitness trackers do most of those things, but the best fitness trackers (including the best fitness trackers for seniors) will do all of them and go the extra mile. From blood oxygen monitoring to skin temperature, to finding out how much sleep you're getting (and the quality of it), there's a lot you can learn about your body just by wearing something on your wrist.
Whether you want to increase your daily steps, or you're working on improving your sleep quality to boost your overall health, these fitness trackers are great for helping you achieve that. We've tested a range of different models across different price ranges to see how they fared for battery life, features, and value for money.
While it wasn't all that long ago that users were able to find a handful of fitness trackers available from a small pool of manufacturers, there are now plenty to choose from. Fitbits are considered some of the best fitness trackers for seniors, and the brand is popular thanks to its affordable trackers and impressive data, but many tech manufacturers offer their own alternatives with different viewpoints.
For example, the Withings ScanWatch is a fitness tracking watch, with health-focused sensors and heart health monitoring underneath a more traditional wristwatch design. Other options like the Xiaomi Mi Smart Band 5 are affordable data collection tools with incredible battery life.
The best fitness trackers
The best fitness tracker for most people
Specifications
Built-in GPS: Yes
Battery life: 5 days
Waterproof rating: Up to 50m
Weight: 15g
Reasons to buy
+
Small, tracker-style design
+
The AMOLED display is bright
+
Built-in GPS
Reasons to avoid
-
The charging cable could be longer
-
Most expensive non-smartwatch in Fitbit's lineup
While the Fitbit product line is essentially divided between the Inspire-style tracker line and the larger, more capable (and more expensive) smartwatches like the Versa 3 and Sense (more on those shortly). The Charge 5 sits somewhere in the middle, and is priced at $149.99/£129.99 but can regularly be found discounted.
The slimline fitness tracker is a great blend of both, though, with an AMOLED display that's easy to read in bright sunlight meaning even with the smaller size it's still a solid option. It also has all the sensors you'd look for in a premium device, including blood oxygen levels, sleep tracking, and the key trifecta of steps, calories, and standing hours.
Perhaps most impressively, there's still room to pack an EDA scan, used to detect stress levels by placing a palm over the display. The only other Fitbit that offers that functionality is the Sense, and it costs considerably more.
In fact, the only real downsides here are that music lovers will be disappointed that the Charge 4's ability to control Spotify on your wrist is absent on the Charge 5.
We found the Fitbit Charge 5 a little less comfortable to run with. We preferred the more slender Inspire 2, or the flatter-backed Sense/Versa 3 chassis for longer workouts, but the price here makes it an ideal middle option between the two types of Fitbit at present. It's also remarkably easy to get tracking, with just a couple of taps to send you on your way.
What the users say
The Charge 5 is a hit with Amazon customers, with an average rating of 4.3 out of five stars. Owners particularly like its five-day battery life and bright display.
While some have noted issues with the step and location data collected, most people found that the measurements were accurate and easily synced to the Fitbit smartphone app.
---
The best budget fitness tracker
Specifications
Built-in GPS: No
Battery life: 10 days
Waterproof rating: Up to 50m
Weight: 11.9g
Reasons to buy
+
Extremely budget-friendly price
+
Long battery life
+
Responsive heart rate sensors
Reasons to avoid
-
No built-in GPS
-
Doesn't come with auto brightness
The Xiaomi Mi Smart Band 5 is an excellent value fitness tracker which covers all of the basics. Despite its sub-$50/£30 price tag, it doesn't look like a budget fitness tracker, thanks to its color screen, sports-focused silicone wristband, and large display.
Although it looks like it has replaceable straps, it's actually a single piece band which you pop the tracker into; good for cleaning but not as customizable as a strap.We found that the screen was bright enough to see clearly on a sunny day, but we were disappointed to find you have to manually adjust the brightness.
It takes a hefty seven taps to change the brightness, too, so you won't be doing it in a hurry. And although the Mi Smart Band 5 has an optical heart rate monitor, we noticed that it would use other motion sensors to preempt when your heart rate would rise.
We used a heart rate monitoring chest strap as a comparison, and found the fitness tracker would show increases in heart rate before the chest strap and the actual values wouldn't always be consistent either. However, it was broadly accurate, so whether this is a problem depends on how much you plan to rely on the Mi Smart Band 5's data.
Still, this affordable fitness tracker is a feature-packed option if you want to track your steps, monitor your sleep, or record your workouts. There's no built-in GPS sensor, but if you download the companion app, you can monitor your runs in Connected GPS mode using your phone's location tracking. Plus, we found it could last over a week at the highest brightness before it needed a charge.
What the users say
The Xiaomi Mi Smart Band 5 currently holds a rating of 4.4 out of five on Amazon. It wins a lot of praise for its range of features, long battery life, and comfort despite the budget-friendly price. People were also impressed that you can sync the data to several third-party apps like Google Fit and Apple Health.
However, a few people found the band caused skin irritation and since it's not a strap, you can't easily change to an alternative band. Still, most agree that this is an excellent value fitness tracker.
---
3. Fitbit Sense
The best fitness tracker for monitoring health
Specifications
Built-in GPS: Yes
Battery life: 6 days
Waterproof rating: Up to 50m
Weight: 31.75g
Reasons to buy
+
A huge number of sensors
+
Large, easy to read screen
+
Stress tracking EDA feels like magic
Reasons to avoid
-
Fitbit's priciest device
-
Lacks the additional functionality of a true smartwatch
The Fitbit Sense packs more sensors inside than any other Fitbit in the company's ever-expanding lineup, making it an ideal purchase for fitness and health enthusiasts that want the most data possible about their bodies.
It's also the most expensive Fitbit, too, costing $299.95/£219.99. For that, you get the usual fitness tracker sensors like heart rate, as well as more complex ones like blood oxygen tracking and a stress-detecting EDA that lets you diarize your mental well-being.
What you don't get, though, is a true smartwatch akin to the Apple Watch Series 7 or a Samsung Galaxy Watch. There are no third-party apps, and interaction with notifications and phone calls is limited. There's also no internal storage for taking a podcast or playlist with you.
On the plus side, it does offer the largest Fitbit screen but we didn't think it was too bulky, with a 1.58-inch AMOLED panel easily legible while working out. We found it to be more comfortable than many trackers, even after a long run, walk, or cycle, and it's impressively easy to read in the middle of a pool swim, too.
What the users say
The Fitbit Sense currently holds an average rating of 4.4 out of five on Amazon. Generally, users are impressed by the amount of data the watch can collect, and appreciate the additional heart health features.
Some, however, were disappointed that the Sense is labeled as a smartwatch, as it is missing some true smartwatch features like a dedicated app store, phone call support, and offline music playback.
---
4. Withings ScanWatch
The best fitness tracker for battery life
Specifications
Built-in GPS: No
Battery life: 30 days
Waterproof rating: Up to 50m
Weight: 58g
Reasons to buy
+
Hybrid design looks like a traditional watch
+
Automatic heart health tracking
+
Impressive 30-day battery life
Reasons to avoid
-
Digital display is quite small
-
Syncing data to your smartphone sometimes unreliable
-
ECG feature is region-locked based on regulatory approval
At first glance, the Withings ScanWatch doesn't look like a fitness tracker. Unlike most smartwatches, it has a clean, circular watch face with analog hands to tell the time. But just below the 12 o'clock position, there's a small black and white display. Tapping the dial on the right of the watch activates the display and gives you access to your daily step count, heart rate, and workout tracking.
As you'd expect from one of the best fitness trackers, it can also monitor your sleep, has an SpO2 sensor to keep tabs on your blood oxygen, and has an vibration-only alarm, which we found was a great way to wake up without disturbing others. These alone would make it a worthy alternative to the standard fitness tracker wristbands, but the ScanWatch's standout feature is its heart health monitoring.
The metallic outer body is conductive, so all you need to do is place a finger across the ScanWatch to start an ECG and analyze your heart's electrical activity. And the watch can detect possible atrial fibrillation. When this happened, the watch prompted us to run an ECG, which we later showed to a medical professional, who reassuringly said everything was fine. However, the ECG is region-locked as it needs regulatory approval, so do check if it's available in your location before making a decision.
The small, black and white display won't suit everyone, especially as you can't view anything other than step and heart rate data on the watch itself (everything else syncs to the smartphone app, although we did find it'd sometimes take a while to show up), but it does have a huge effect on the ScanWatch's battery life. We found you can easily go three to four weeks without needing a top up, and it only takes about an hour to fully recharge.
What the users say
The Withings ScanWatch currently holds an average 4.2 out of five rating on Amazon. The hybrid wristwatch gains a lot of praise for its attractive design, long battery life, and range of features, including the heart health monitoring ECG and AFib detection.
As one user put it, "If you want a nice looking analog watch with good fitness/sleep tracking, you can't go wrong."
Not everyone was a fan of the small display, while others felt that the regional availability should be more clearly marked, but most people rate the ScanWatch as a good value health-focused fitness tracker.
---
The best fitness tracker for workouts
Specifications
Built-in GPS: Yes
Battery life: 6 days
Waterproof rating: Up to 50m
Weight: 27.21g
Reasons to buy
+
Built-in GPS
+
Easy to read display
+
Plenty of sensors
Reasons to avoid
-
Short charging cable
-
More expensive than a standard tracker
The Fitbit Versa 3 is around $60/£50 less than the Fitbit Sense, but it carries many of the premium smartwatch's features. Aesthetically, there are almost no differences between them, but the Versa 3 doesn't offer the EDA scan or ECG sensor.
Other than that, the only way to tell them apart is through the color options. So, you have on-board GPS, the same large 1.58-inch display, and a comfortable tracker for considerably less.
Still, it's worth noting that the same applies regarding smartwatch functionality – the Versa 3, like the Sense, is closer to a Fitbit Inspire than it is to a full smartwatch like the Apple Watch. With that said, we found it comfortable enough to wear all day. And we were impressed with the battery life, especially considering the color display.
Also, the Fitbit's smartphone app remains excellent, although this applies to the company's whole range. While some health tracking apps are determined to bury their information as deep as possible, Fitbit offers a clear dashboard, and works with Apple Health for iPhone users to keep track of their data in one location.
What the users say
The Fitbit Versa 3 currently holds an average score of 4.5 out of five on Amazon, with reviewers praising the easy setup process and impressive battery life. Even those switching from feature-packed smartwatches from Apple or Samsung found the Versa 3 the most accessible way to track fitness data.
In fact, the only real nitpick is the short charger cable. Although it might sound trivial, it's the kind of everyday annoyance that only shows up after regular use. As one reviewer put it, "why make such a well thought out piece of equipment and cheap out on the charging cord?"
---
How to choose the best fitness tracker
There are a few features of the best fitness trackers that are fairly standard between devices; step counting, heart rate monitoring, and sleep tracking. But there are several other areas worth considering before you make your choice.
Built-in GPS
Our smartphones use the Global Positioning System (GPS) to show us where we are on a map and the same technology is now built-in to many fitness trackers. If you mostly exercise indoors, then this won't be an essential feature for you.
However, if you want to go for runs, walks, or other outdoor activities, you can choose between a fitness tracker with built-in GPS and one with Connected GPS. Wearables with built-in GPS can connect directly to the system and record your route from your wrist without your phone.
Because of the additional sensors, these trackers are often more expensive than those without built-in GPS. If you occasionally go for a run, don't mind keeping your phone with you, or want to save some money, you can choose a Connected GPS tracker, which uses your phone's sensors to record your route.
Battery life
It's worth asking yourself how often you want to charge your new fitness tracker. Generally, there's a trade off between features and battery life, so fully-equipped trackers with built-in GPS, a color display, and smartwatch features will need topping up more frequently.
All of the best fitness trackers can easily see you through a day, but if you head out on long adventures, you might want to invest in a hybrid smartwatch like the Withings ScanWatch, which has a 30-day battery life.
Although it feels counterintuitive, some budget fitness trackers like the Xiaomi Mi Smart Band 5 have longer battery life than some of the best Fitbit wearables, as they have fewer additional features, and focus solely on the fitness tracking essentials.
Waterproof rating
These days, many fitness trackers offer some degrees of protection from water. Those featured in our guide can typically survive immersion in water up to 50m, making them a good choice if you regularly exercise outside or enjoy a swim.
However, it's still an important consideration as there are trackers out there with only minimal resistance to water, so could get damaged after a particularly sweaty session or some light rain.
How we tested the best fitness tracker
To keep the testing process uniform across devices, we put the best fitness trackers to the test across a variety of workouts while tracking the same core metrics.
We wore each for a few days (usually with one on each wrist to collect comparison data) and tracked basic metrics like step counts, calories burned, and kept them on overnight for sleep tracking.
When it came time for a workout, we put them through their paces with a mix of running, walking, swimming and weightlifting, as well as cooling down with yoga. This allowed us to capture data for heart-tracking both in active workouts and at rest.
We tested each companion app, too, assessing how easy it is to find your data and how easy it is to share it with platforms like Apple Health or Google Fit, and looked out for fitness trackers that made the data easier to understand and actionable.
On the Fitbit Sense and Fitbit Charge 5, we also tested the EDA scan to analyze stress levels. This is important because it's one of the very few defining factors of the Sense over the Versa 3, which also made the list.
FAQs
Do fitness trackers improve health?
The best fitness trackers can improve a user's health, but not necessarily on their own. That's because a fitness tracker can produce plenty of data, but it's down to users to actually interpret the information provided.
While a fitness tracker can suggest you get up and go for a walk, for example, it still relies on the wearer choosing to be active. That may sound obvious, but it's worth reiterating that wearing a fitness tracker will only get a user so far when it comes to achieving health-related goals and results.
Evidence does suggest that wearing a fitness tracker promotes a more active lifestyle, though. According to a study published in The Lancet, it's clear that users were able to lose weight over a three-to-six month review period thanks to use of a fitness tracker.
The research suggests that there is no negative impact of wearable usage, and senior researcher Carol Maher said "a 2-pound weight reduction over three to six months, which was the typical duration of the studies included in the review, is meaningful from a population health perspective, offsetting about two to three years of weight creep that we tend to see in the general population."
What exercises can you use a fitness tracker for?
While the most common application for each is likely to be walking, running, cycling, and other cardio-based workouts, they're also great for sport-specific workouts like tennis, or more general weight training.
"[Fitness trackers are suitable for] anyone who wants to track their progress and vary a good balance of exercises. Being able to find the right mix of moderate, vigorous, and high-intensity workouts is suited for fitness enthusiasts at all levels," notes Rachael Babiracki, Head Trainer at Les Mills US.
Most fitness trackers can record a variety of exercises, but if you wanted a bit more detail or specific workout-focused apps, then it might be worth opting for one of the best fitness watches instead. The Apple Watch or a tracker running Google's Wear OS can introduce additional apps focused on specific workout types.
Get the Fit&Well Newsletter
Start your week with achievable workout ideas, health tips and wellbeing advice in your inbox.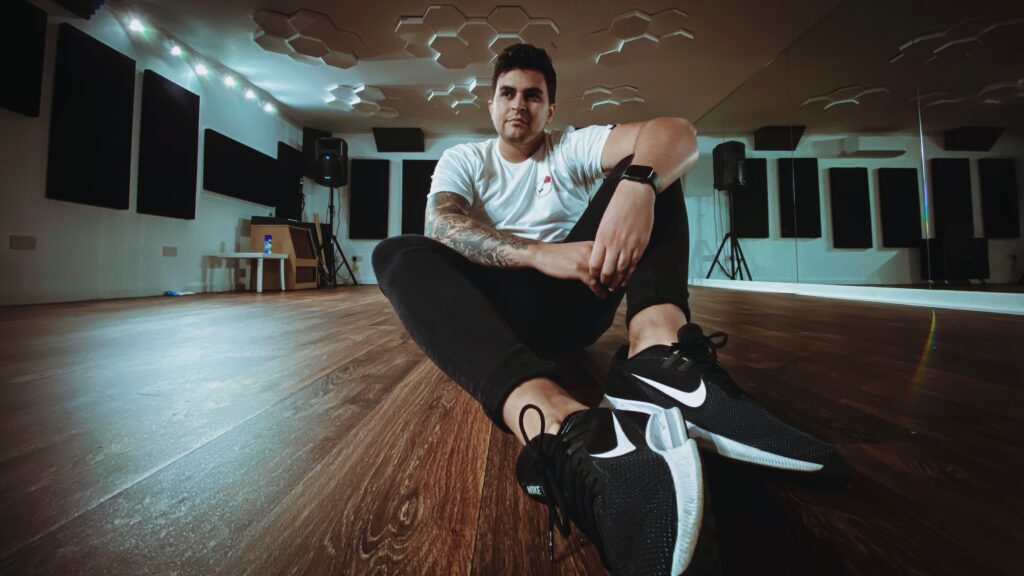 Lloyd Coombes is a freelance technology and fitness writer and reviewer for Fit&Well, with bylines at other Future publications, including Live Science, TopTenReviews, Space.com, and TechRadar. He regularly tests out the latest gadgets, including fitness trackers, headphones, and gaming accessories. When he's not reviewing hardware, Lloyd writes about video games at Dexerto.com.