Fit&Well Awards 2021: submissions for all categories
This is the place to nominate a brand, product or person for any of our 30 awards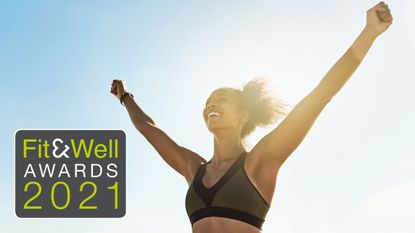 (Image credit: Getty Images)
Please note: Submissions for all categories are now closed.
Earlier this month, we announced the first-ever Fit&Well Awards - and we're now accepting submissions for all categories.
The Fit&Well Awards will celebrate the best brands, products and people from across the health and fitness industry.
The categories include our exciting panel-judged Headline Awards, which will see major awards including Fitness Brand of the Year, Fitness Launch of the Year and Influencer of the Year handed out.
The other categories are Home Workout Wonders, Hot Fit Kit, Top Fitness Tech and Healthy Home Heroes, with six awards up for grabs in each. You can see the full list of awards here.
We are accepting submissions for consideration for all thirty awards until Sunday March 7. So whether you're a PR, in-house rep, fitness brand owner or simply a major fitness fan, submit the brand, product, service or person that you think should be on the Fit&Well Awards radar!
Please note that we are accepting entries for our special reader-nominated Trainer of the Year award separately - so head to the dedicated link to nominate your fitness professional for that title.
All the winners will be revealed during the Fit&Well Awards week, starting April 12. Between now and then, keep an eye out for details of our judging panel and other key awards news here on fitandwell.com and by following @wearefitandwell on Instagram, Facebook and Twitter.
Stephanie is Editor of GoodToKnow and was previously the Editor of Fit&Well. With 15 years experience, she has worked for titles including Woman&Home, MSN and Stylist, covering all aspects of women's lifestyle including health and fitness. Her preferred way of staying fit and well is sport: she regularly plays tennis and has been a keen netballer since her school days. She plays with her London-based team, Cool Runnings, and is also a qualified Level 2 Netball Coach. Stephanie recently started strength training, and can now regularly be seen hobbling around her local area as DOMS kicks in. Happily, she's since discovered the joy of recovery days. As a result, her top fitness tip is: invest in a foam roller!