Boost your metabolism and build a stronger body with this six-move workout
Strengthen your core, improve your balance and build muscle in less than 25 minutes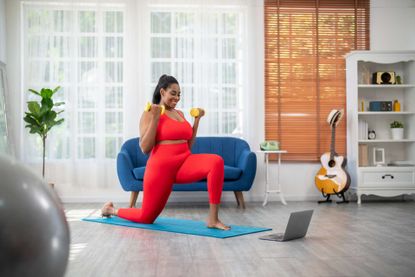 (Image credit: Getty Images)
If you're short on time and looking to squeeze in one or two efficient exercise sessions each week, full-body workouts are a great way to build your strength and fitness.
They hit every major muscle group and don't necessarily need to lean on loads of equipment either. To prove our point, we've found a workout you can try at home using just a pair of dumbbells (although, if your house has a hard floor, you might want to peruse our pick of the best yoga mats to protect your back).
We love this session from personal trainer and online coach Rhiannon Bailey because it delivers an effective strength-boosting workout while also increasing your heart rate to burn energy and boost your metabolism.
It consists of six exercises which are completed as a circuit, one after the other. Perform each one for 40 seconds, rest for 20 seconds, then move on to the next exercise.
When you've completed all six, that's one round. Bailey recommends taking on four rounds in total, which will take you just 24 minutes to fit in a time-efficient full-body workout.
Watch Rhiannon Bailey's full-body workout
This workout combines five compound exercises (movements that target multiple muscle groups at once). These moves simultaneously engage your upper and lower body, as well as your abs, promoting strength, balance, and coordination while also getting your heart pumping.
Another reason we're big fans of this workout is that you can modify it to suit your needs. If you're a newcomer to strength training, you can lower the number of rounds you perform to three, two, or one to suit your fitness level.
You can also do each exercise for 30 seconds rather than the usual 40, and take a longer 30-second rest, to reduce the intensity. This will give you slightly more time to get your breath back and allow your muscles to recover before going into the next round.
For the best results, we like using a pair of adjustable dumbbells so we can increase the weight we're lifting to progressively overload our muscles (a sure-fire way to build strength).
If you're planning on taking on this strength session, don't forget to warm-up. Take ten minutes to try these yoga stretches to loosen out stiff muscles. And, if you fancy taking on another dumbbell workout the next day, we recommend trying this dumbbell cardio session.
Get the Fit&Well Newsletter
Start your week with achievable workout ideas, health tips and wellbeing advice in your inbox.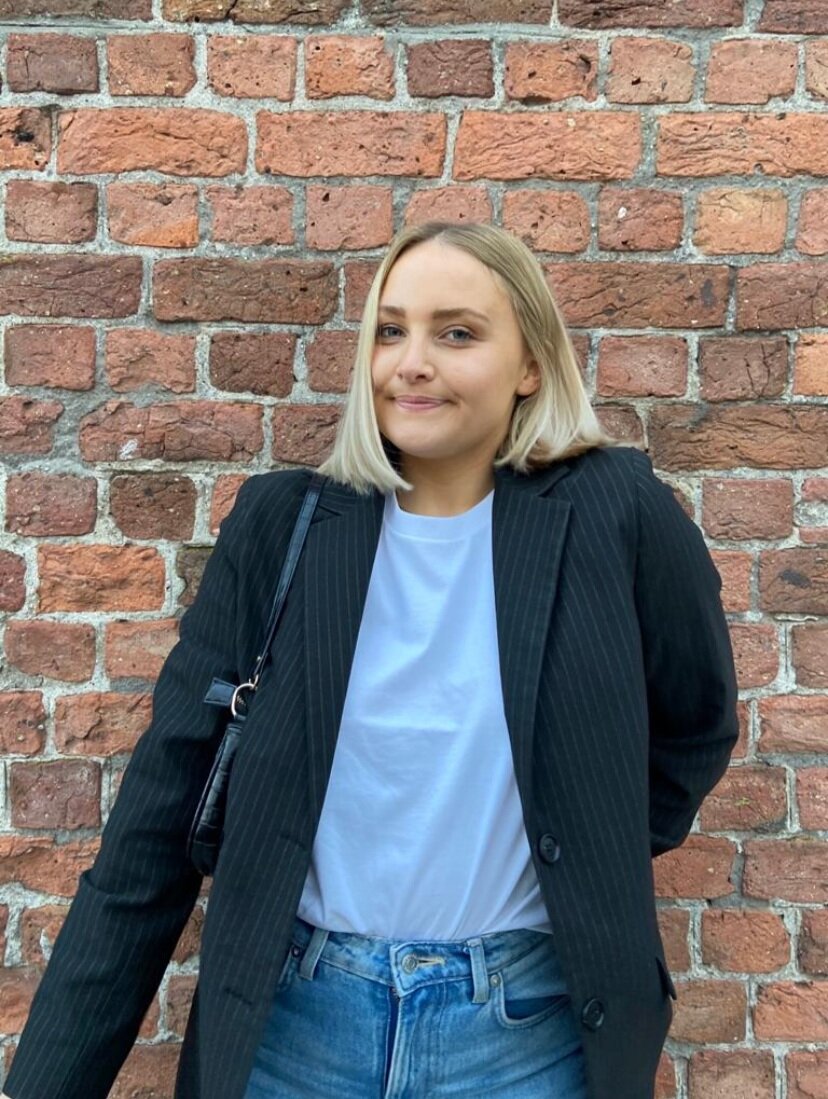 Alice Porter is a freelance journalist covering lifestyle topics including health, fitness and wellness. She is particularly interested in women's health, strength training and fitness trends and writes for publications including Stylist Magazine, Refinery29, The Independent and Glamour Magazine. Like many other people, Alice's personal interest in combining HIIT training with strength work quickly turned into a CrossFit obsession and she trains at a box in south London. When she's not throwing weights around or attempting handstand push-ups, you can probably find her on long walks in nature, buried in a book or hopping on a flight to just about anywhere it will take her.