Build full-body strength and boost your flexibility in 14 minutes with these five yoga moves
This quick yoga-inspired workout will target your legs, arms and core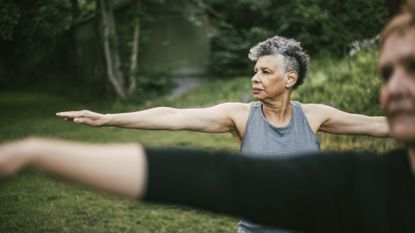 (Image credit: Getty Images)
Fitting an hour-long yoga practice into your busy day can be a difficult task. But this 14-minute flow from yoga teacher and mindfulness coach Esther de Costa can easily be done in your lunch break or incorporated into your morning routine.
De Costa designs her short yoga workouts (like this one) to be functional, stretching and strengthening muscles that we use in our every day lives. The quick routine will target your arms, lower-body and core, while also giving your flexibility a boost.
How to do Esther's workout
To do the workout, perform the five moves with your right leg planted on the floor, then switch sides and keep your left leg down. Move slowly through each exercise at first, to make sure you're performing each one correctly, and keep your core engaged throughout.
Benefits of this workout
This is a yoga-inspired strength workout, so it offers all the regular benefits of yoga but it will build your muscles, too.
"Adding strength and functional moves into my practice not only makes my body feel good but it also really helps to calm my busy mind," de Costa writes in her Instagram post.
Regular yoga sessions like this one can improve your mobility, flexibility and balance. They can also strengthen your core muscles, which play a vital role in everyday movements like bending down to tie your shoes and putting away your shopping.
De Costa estimates that this sequence will take you 14 minutes, but if you have time to spare at the end you could follow the session with a few beginner-friendly yoga stretches. Or if you want more of a challenge, try this yoga for leg strength routine.
Want to see which yoga mats our testers rate? Check out our guide to the best yoga mats and buy your next yoga buddy with confidence
Get the Fit&Well Newsletter
Start your week with achievable workout ideas, health tips and wellbeing advice in your inbox.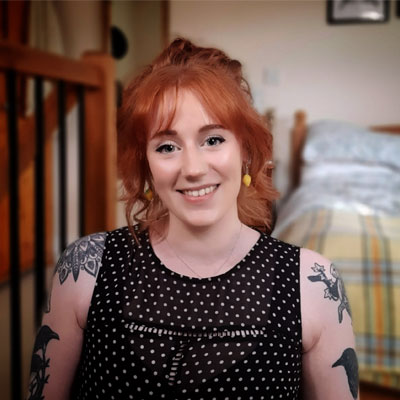 Lou Mudge is a Health Writer at Future Plc, working across Fit&Well and Coach. She previously worked for Live Science, and regularly writes for Space.com and Pet's Radar. Based in Bath, UK, she has a passion for food, nutrition and health and is eager to demystify diet culture in order to make health and fitness accessible to everybody.
Multiple diagnoses in her early twenties sparked an interest in the gut-brain axis and the impact that diet and exercise can have on both physical and mental health. She was put on the FODMAP elimination diet during this time and learned to adapt recipes to fit these parameters, while retaining core flavors and textures, and now enjoys cooking for gut health.