Build muscle all over in just 30 minutes with this beginner-friendly dumbbell routine
This comprehensive strength training session is ideal for beginners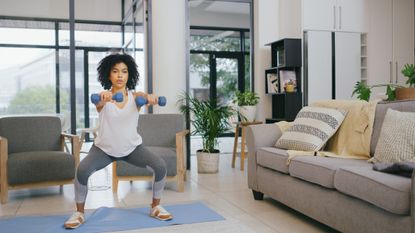 (Image credit: Getty Images)
If you've never lifted weights before, you might not know what exercises to do or which equipment to use to target specific muscles.
Fortunately, all you really need to get started with strength training is a pair of dumbbells. This means you can do strength workouts at home and still see great results.
This routine from personal trainer Sydney Cummings Houdyshell only takes 30 minutes but it targets a wide range of muscles.
It follows a superset format, which means you will do two exercises back-to-back for 30 seconds each, followed by a 15 second rest. This is a very time-efficient way to exercise, ensuring you spend as much time moving as possible while also taking time to rest.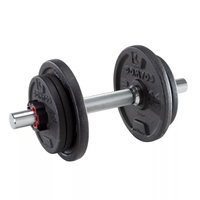 Decathlon 22lb adjustable dumbbell: was $59.99, now $25 at Target
Save $34.99 Black Friday is only a few weeks away but we're already seeing some good discounts on workout gear. This cheap adjustable dumbbell set can be adjusted from 2kg (4.4lb) to 10kg (22lb), thanks to its removable weight plates. It also boasts quick clip collars to save you time when changing the load.
How to do Sydney Cummings Houdyshell's 30-minute full-body workout
To avoid injury, take a good look at Cummings-Houdyshells' form during each of the exercises and try to mirror it. You can also read our guides on how to squat and how to lunge for some general tips.
Use a pair of dumbbells that challenge you, but make sure they're not so heavy that they prevent you from finishing the exercise.
Benefits of this workout
Strength training in general offers all kinds of benefits; it can help you build muscle, boosts your bone density and improves your heart health. It can even help with weight loss.
This particular workout is an example of high-intensity resistance training, or HIRT, which features periods of high-energy work interspersed with rest. Unlike the similar HIIT format, it focuses on strength over cardio. That means you'll be doing moves like weighted squats and curls at a quick pace, instead of popular HIIT moves like burpees and mountain climbers.
The benefits of this is that you can increase your heart rate and get a good cardio workout at the same time as strengthening your muscles. You should still never move so quickly that you sacrifice your lifting form, as that could lead to injury.
Need help choosing your weights? Our guide to the best adjustable dumbbells can help
Get the Fit&Well Newsletter
Start your week with achievable workout ideas, health tips and wellbeing advice in your inbox.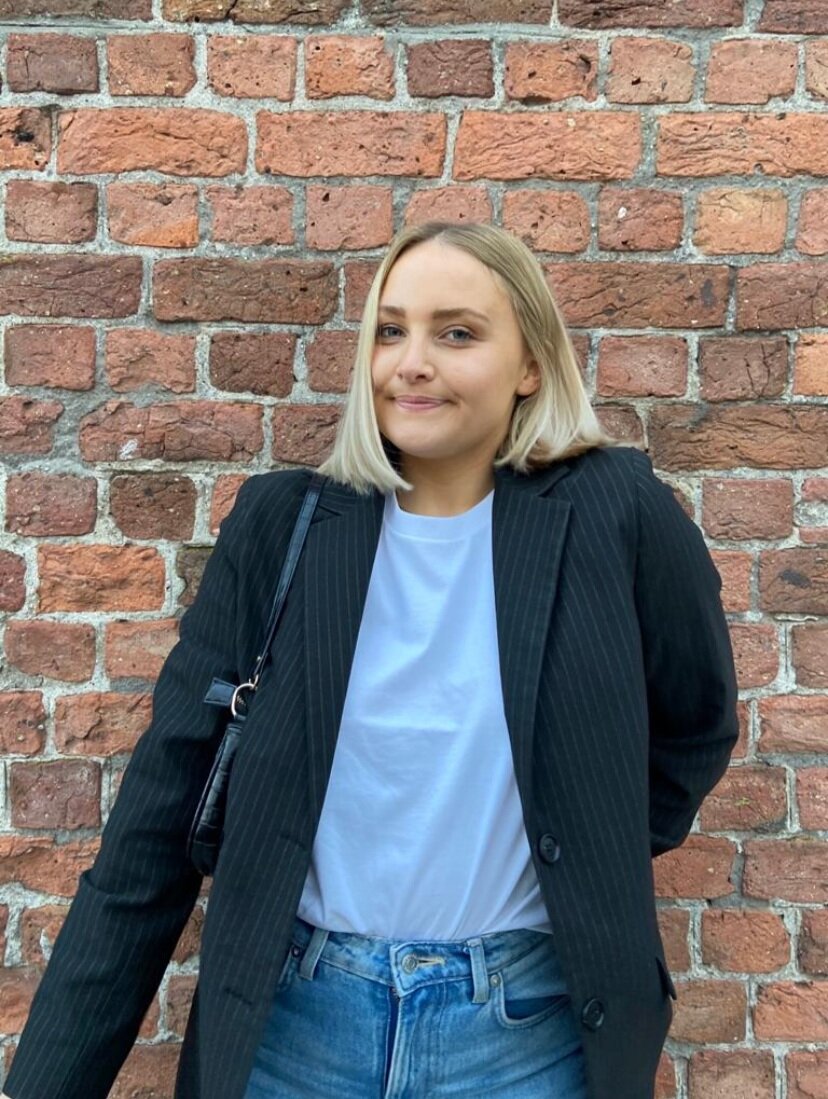 Alice Porter is a freelance journalist covering lifestyle topics including health, fitness and wellness. She is particularly interested in women's health, strength training and fitness trends and writes for publications including Stylist Magazine, Refinery29, The Independent and Glamour Magazine. Like many other people, Alice's personal interest in combining HIIT training with strength work quickly turned into a CrossFit obsession and she trains at a box in south London. When she's not throwing weights around or attempting handstand push-ups, you can probably find her on long walks in nature, buried in a book or hopping on a flight to just about anywhere it will take her.