Gain muscle by eating this amount of protein each day, science says
We know we need protein to build muscle, but how much?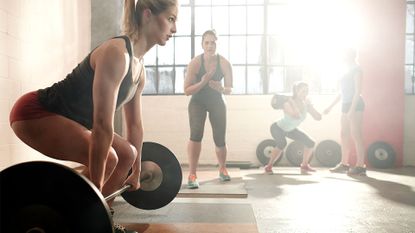 (Image credit: Getty)
Every cell in the human body contains protein. Consuming the right amount of protein is critical for maintaining optimal health, growth, and development. But how much protein do we need to eat to gain muscle? Well, that depends on many factors, including your activity level, age, fitness goals, and overall health. If you're considering the best protein powder for women or the best protein powder for weight loss, here's how much you'll actually need.
The Academy of Nutrition and Dietetics recommends that the average individual should consume 0.8g of protein per kilogram or 0.35g per pound of body weight per day for general health. So, a person weighing 75kg (165 pounds) should consume an average of 60g of protein per day.
Research shows that performing resistance training using moderate to heavy loads with the best adjustable dumbbells, combined with an increased protein intake, remains the only proven training method for increasing muscle mass. But what's the magic number when it comes to protein?
The American College of Sports Medicine recommends that to increase muscle mass in combination with physical activity, a healthy individual should eat a range of 1.2-1.7g of protein per kilogram of body weight per day or 0.5 to 0.8g per pound of body weight. This would mean a person weighing 75kg would consume between 84-127.5g of protein per day.
That might seem like a lot, but it's possible if you're eating protein like lean meat, eggs, and tofu with each meal along with protein-rich snacks. Your body can only process so much protein in a single sitting so spreading out your protein intake throughout the day is important.
Today's cheap protein deals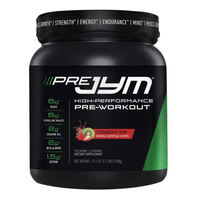 Pre Jym Pre-workout | was $49.99, now $37.49 at Amazon
There's 25% off this pre-workout right now at Amazon. Packed with creatine and BCAAS, this supplement is strawberry kiwi flavor and with this deal, you can save $12.50 today!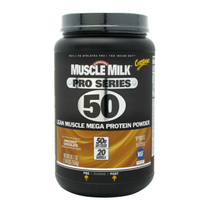 How to up your protein intake
Another easy way to get your protein is through drinks like a smoothie made with high-protein Greek yogurt or drinking protein shakes. Liquids are easier to digest, so your body can absorb and use the protein much quicker. Try to make drinks using a protein powder made from fast-absorbing proteins, like whey protein or pea protein, for speedier absorption.
Increasing your protein consumption has been shown to improve muscle building along with regular exercise training. If you are unable to get enough protein through diet alone, you can add protein powders to help boost your intake.

Looking for ways to save on protein? Don't miss our Black Friday protein deals round-up.
Get the Fit&Well Newsletter
Start your week with achievable workout ideas, health tips and wellbeing advice in your inbox.
Catherine is a freelance journalist writing across titles such as Verywell Health, Healthline, The Daily Telegraph, Refinery29, Elle, and Vogue. She specializes in content covering health, fitness, wellness, and culture.
A once reluctant runner, Catherine has competed in 30 running events in the past five years and looks forward to one day running the London Marathon.