How just 15 minutes of exercise can reduce chronic inflammation in the body
Banish inflammation, high BP, arthritis pain, and more, as 15 mins of exercise triggers the body's "cannabis-like" response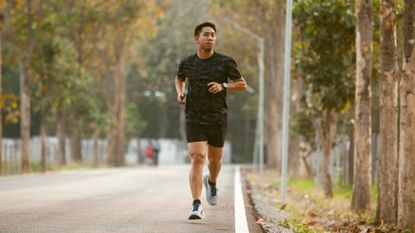 (Image credit: Getty Images)
Exercise is a real stress-buster. You only have to look at people chasing the fabled "runner's high" to realise that. The runner's high is a state of euphoria which occurs after you've exercised for long enough – but it's not just a buzzword spouted by people who turn up to work in lycra. Exercising produces "endocannibanoids" in the body, which can actually change your frame of mind and induce that euphoric state.
It's a perfectly natural chemical process, and it actually has some health positives to add on top of the reams of other benefits you get from cardiovascular exercise. There's never been a better time to check out the best running shoes for men and best running shoes for women buying guides – especially with Black Friday on the horizon.
Spotlight Black Friday running shoes deals (US)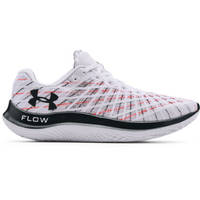 Under Armour FLOW Velociti men's running shoe | was $162.99 | now $118.00 at Wiggle
Save on the UA Flow, a great running shoe with the all-in-one UA technology pioneered in an attempt to remove the heavy outsole entirely. It's light, responsive and the UA wrap textured upper is said to mold to your feet whether you're on a light jog or at the tail-end of a demanding half-mara.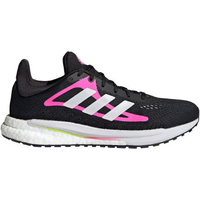 adidas Women's SOLAR GLIDE Running Shoe | was $139.99 | now $78.99 at Wiggle
Save over $80 on this awesome women's running shoe from adidas. Great for beginners, it's got the energy-returning boost foam on the midsole to disperse impact all over the shoe and place it back into your stride, making it ideal for those who find themselves heel-strikers.
How do these "endocannibanoids" work?
New research published in the journal Gut Microbes offers a few new reasons for chasing that elusive runner's high. The researchers from the University of Nottingham found exercise promoted the body's secretions of its own cannabis-like substance in the body. This substance reduced chronic pain in patients with arthritis.
However, that's not all it did. The substance was also responsible for a reduction in chronic inflammation in the body, measured by a reduced number of "cytokines" – a naturally-occurring inflammatory substance.
Chronic inflammation is a major problem. Our bodies become inflamed to fight off diseases – the red swelling around a cut or which occurs in your nose when you've got a cold is a prime example. However, chronic inflammation caused by poor lifestyle choices such as too much processed food, and a sedentary lifestyle, means the body's in this state for longer than is good for it. This could lead to high blood pressure, heart disease, obesity and even cancer.
Enter exercise, which can help reduce the number of inflammatory cytokines in the body. You don't even have to run for ages – just 15 minutes of muscle-strengthening exercises was all it took in the study to trigger this response. Time to check out those Black Friday weights deals, perhaps.
Doctor Amrita Vijay, first author, said: "Our study clearly shows that exercise increases the body's own cannabis-type substances. Which can have a positive impact on many conditions.
"As interest in cannabidiol oil and other supplements increases, it is important to know that simple lifestyle interventions like exercise can modulate endocannabinoids."
Matt Evans is an experienced health and fitness journalist and is currently Fitness and Wellbeing Editor at TechRadar, covering all things exercise and nutrition on Fit&Well's tech-focused sister site. Matt originally discovered exercise through martial arts: he holds a black belt in Karate and remains a keen runner, gym-goer, and infrequent yogi. His top fitness tip? Stretch.