Best running shoes for women: Trainers and sneakers for runners and joggers
Our pick of the best running shoes for women offer comfort, support and durability to power your runs
Included in this guide:
1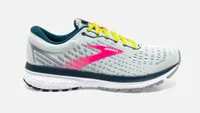 Brooks
Ghost 13
2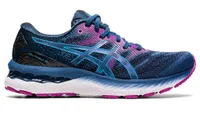 Asics
Gel Nimbus 23
3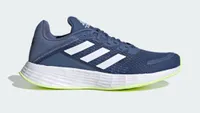 Adidas
Duramo SL
4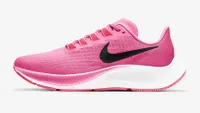 Nike
Air Zoom Pegasus 37 women's
5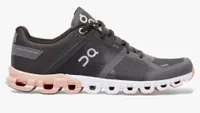 ON
Running Women's Cloudflow shoes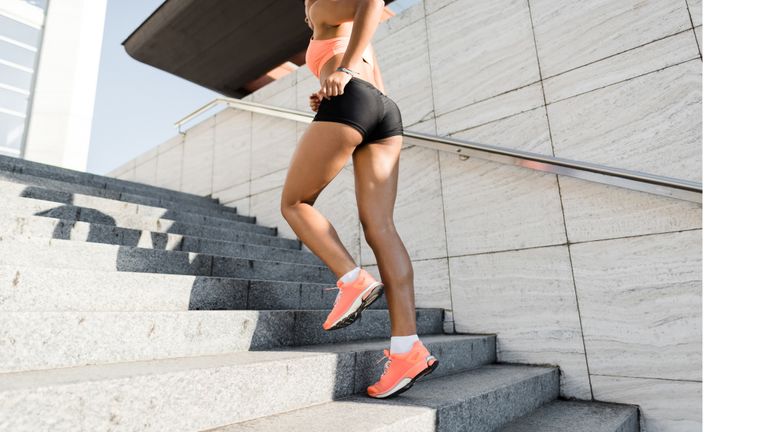 (Image credit: Getty Images)
By Aoife Glass
On a mission to find the best running shoes for women? We're here to help.
Whether you're an experienced runner or just starting out on your Couch to 5K journey, running for general fitness or looking to lose weight, your running shoes are one of - if not the - most important pieces of kit you need to get right. The best running shoes will provide support, help you avoid injury, and make your run smoother and more comfortable.
Before we dive in, if you're a man who's somehow stumbled across this page looking for the best running shoes for men, allow us to point you in the right direction!
OK, let's continue. Coming out on top of our list of the best running shoes for women are the Brooks Ghost 13, which offer a great combination of comfort and support. You don't need to spend a fortune though, and the best cheap running shoes for women in our opinion are the Adidas Duramo SL, which represent excellent value for money.
Don't forget to keep your eyes open for deals, as there are plenty of bargains to be had and running shoe sales are perfect for bagging the best women's running shoes at a cheaper price. Handily, our price comparison widget (visible under each entry in our list below) will always show you the lowest up-to-the-minute price, so you can rest easy that you're getting a good deal.
How to choose the best running shoes for women
There are several things to consider when finding the best running shoe for you; your budget, your level of experience, whether or not you've had leg, ankle or foot injuries and most importantly of all, your running gait.
Specialist running shops offer gait analysis, and they will work out whether you are a neutral runner or whether you pronate. Pronation is where your foot either rolls inwards as your weight moves over it and your arches flatten out (overpronation) or outwards (underpronation).
If you're prone to overpronation, you'll benefit from extra support in the instep to help counteract this, whilst underpronation - also called supination - will require neutral or cushioned shoes.
Our best women's running shoe picks listed below all offer neutral support. Specialist insoles are available to accommodate overpronation, or alternatively we recommend the Asics GT-2000 8 as some of the best shoes for overpronation.
Women's shoes are usually lighter and ergonomically designed to fit the female foot, which is typically narrower and smaller than the average male foot. That said, women who have wide feet or take larger sizes may find unisex shoes offer more comfort.
To get the right fit, ensure you have a finger's width of space at the top of your toes which gives your foot room to expand which they'll do when hot from running. Feel for any tight areas which might rub and cause blisters, such as around the ball of your foot, over the little toe, or around the ankle.
One final note - if you're heading off road, a trail shoe might be more suitable. These feature a deep tread to give greater traction on the rocks, grass and dirt you'll encounter on your run. Head to our best trail running shoes guide for more on this.
Why are good running shoes so important?
Whether you're just starting a Couch to 5K journey, or you're looking to replace your old marathon-worn favourites, getting a good-quality running shoe is crucial. For starters, you need to be protecting your ankles, knees and hips from the repeated impact as your feet hit the road hundreds and maybe thousands of time over the shoe's life cycle.
Research published in the Journal of Sports Science and Medicine way back in 2005 showed "the hardness and geometry of shoe-soles can be modified to reduce impact forces and pronation" as your foot strikes the pavement. Running shoe technology has come a long way since then, with even more advanced ways to protect and safeguard your joints. No matter what kind of runner you are, your body deserves the best protection – after all, if you're not going to look after your body, what an earth are you putting in the miles for?
In addition, running shoes can also increase speed, helping you to hit a new PB. Nike's Air Zoom technology, for example, helps position your foot in such a way that as you spring from the previous step, it offers an additional lift, and the other shoes listed here all have their own versions of this technology.
The compression and release of the midsole can act like a spring, propelling you to greater speeds and giving you the edge in races. Ever-lighter uppers also reduce the weight of the shoe, preventing you from being slowed down by a chunky piece of plastic and nylon.
Finally, this last one is a little vulgar, but the addition of a new set of wheels to your workout routine might encourage you to get back on the horse. Research from Exercise Bike polled over 1,000 gymgoers and found spending money on new workout gear kept them engaged in their workouts. It's always a pleasure having the right tools for the job, and if your regular running schedule is starting to slack, changing things up might be just the kick you need to make your runs fun again.
The best running shoes for women you can buy right now
The best running shoes for women overall
Specifications
Support type: Neutral
Best for: Road running
Sizes: US 5-13 / UK 3-11
Weight: 249.5g
Drop: 12mm
Reasons to buy
+Comfortable, cushioned sole+Secure, supportive fit around foot+Range of colour options
Reasons to avoid
-Runs slightly small, you may need to go up a half-size
The latest update to the ever-popular Brooks Ghost shoes is here and it's only made them better.
The Brooks Ghost 13 has all the features runners know and love from previous editions, including that plush DNA LOFT cushioning in the sole and the supportive and breathable microfibre upper.
The one big change is that Brooks have extended the DNA LOFT from beyond the heel area where it was originally located to help cushion the foot from heel strike forces, all the way to the forefoot. This makes for a smoother transition of forces through the foot as you run, and is also great for runners who don't hit heel first.
A good fit around the foot is incredibly important, and while the Brooks Ghost has always been good in this area, the brand has now reengineered the Air Mesh upper. It now has an even more streamlined, wraparound seam-free design that allows for equal pressure distribution from the laces so you can get a secure fit without pressure hot spots.
The segmented sole offers a great blend of support and flexibility with lugs that provide good traction on a range of surfaces, though these shoes are aimed more towards tarmac and pavement.
2. Asics Gel Nimbus 23
The best premium running shoe for women
Specifications
Support type: Neutral
Best for: Road running, long runs
Sizes: US 5-13 / UK 3-11
Weight: 255g
Drop: 13mm
Reasons to buy
+Women's specific fit+Great comfort and support for long-distance and duration+Huge range of sizes
Reasons to avoid
-Not ideal for sprinting or high-paced racing
With the latest updates, the Asics Gel-Nimbus 23 picks up where the Gel-Nimbus 22 left off, with some key improvements that means these running shoes continue to be loved by runners and reviewers alike.
Designed as a cushioned neutral support shoe, it offers a wraparound mesh upper plus internal sock liner that help support the foot and keep it securely in place while running so there's only movement where you want there to be.
Another big plus point is the women's specific design features on these shoes that take into account differences between the average male and female runner; this women's version has a 3mm greater heel drop, a lighter and more flexible midfoot support structure and more flexible outsole.
A combination of Asics' Gel and Flytefoam cushioning add impact-force absorbing plushness while the Asics Lite rubber outsole and tread pattern offer grip. Latitudinal channels along the forefoot allow the sole to flex to support the movement of the toes for the final part of the stride.
Tweaks to the Trusstic technology under the arch has further improved stability and makes for smoother transitions. The other main improvement of the 23 model over its predecessor is found in the heel, where softer Gel technology provides added softness to the overall feel of the shoes.
Note that these shoes size up small, so go up a size when ordering.
3. Adidas Duramo SL
The best budget running shoes for women
Specifications
Support type: Neutral
Best for: Running, training, treadmills, everyday wear
Sizes: US 5-13.5 / UK 3.5 - 12
Drop: 9.5mm
Reasons to buy
+Great value for money+Versatile+Lots of color choice
Reasons to avoid
-Runs small, you may need to go up a half size
If you're looking for a pair of running shoes that don't break the bank, you can't really go wrong with the Adidas Duramo SL shoes. They may not have all the high-tech and wordy features of pricier models, but they do basic really well.
The mesh upper offers a good, wraparound supportive fit and the lace-up system allows for great adjustment of fit across the top of the foot. The lace eyelets are plentiful and close together which means not only can the tension be tweaked but also that pressure is distributed evenly so hot-spots are avoided.
An Ortholite sockliner insole sits closely and comfortably around the foot, keeping the shoe working with it and working to avoid blister-causing movement. The low ankle cut is a great feature for anyone whose ankle bones sit low, while the heel cup sits securely around the back of the foot.
The Lightmotion midsole offers cushioning to dissipate the impact forces from running on a treadmill or tarmac with a rubber outsole and toe bumper that adds traction and protection.
Overall these are a versatile, breathable set of shoes that are great for hot-weather running, training or walking.
4. Nike Air Zoom Pegasus 37 women's
A quality running shoe for everyday style and performance
Specifications
Support type: Neutral
Best for: Everyday running, gym, treadmills
Sizes: UK 2.5 - 9.5
Reasons to buy
+Sole is tuned for female runners+Tried, tested and popular+Cushioned, comfortable shoe for everyday running+Stylish looks
Reasons to avoid
-Unsure grip on wet pavements
The super popular Air Zoom Pegasus delivers style and performance so they're a great multipurpose choice for everyday wear and everyday exercise. Updated for 2020, they now feature a new forefoot cushioning unit and foam making them lighter and more comfortable than before. The upper is constructed from light, breathable mesh that fits snugly and supportively around the foot, aided by a size specific midfoot band. Cushioning is an important part of the comfort equation, but specific types can also increase the springiness of the shoe and boost running performance. Nike's Air Zoom unit does just this. In the new Air Zoom this is twice as large as previous versions, and sits towards the front of the foot to give you an extra spring in your stride.
5. ON Running Women's Cloudflow shoes
An unusual design that delivers impressive comfort and support
Specifications
Support type: Neutral
Best for: Dedicated runners, 10k, marathons, training and racing
Sizes: UK 3-9
Reasons to buy
+Cutting-edge technical features to aid performance+Stylish looks
Reasons to avoid
-Slightly narrow toe box-Looks too good to get muddy
Yes, these shoes look a little different, but it's a difference that translates into a performance boost as the women's Cloudflow shoes are packed full of tech. Those truncated tube-like structures that make up the sole are the 'clouds' from which the shoe gets its name. Each one acts like a finely tuned spring, offering a combination of shock absorption and speed-boosting rebound. A stiffer 'Speedboard' through the length of the sole ties their performance together so they work together to support the foot through the stride from heel-strike to push-off. To boost durability and grip in wet conditions, the outer sole has sturdy abrasion pads that resist wear so you can keep on running when the weather gets rough.
A keen outdoorswoman, Aoife loves hiking, cycling, camping and wildlife, and adventures combining all of the above.