I tried this Pilates-inspired core workout and it helped me build strength without weights
Pilates is a great, low-impact option if you want to get stronger without using any equipment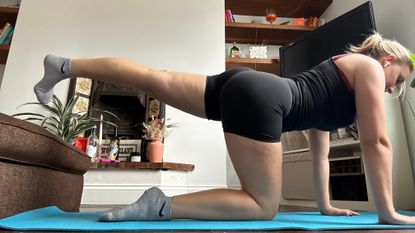 (Image credit: Alice Porter)
Get the Fit&Well Newsletter
Start your week with achievable workout ideas, health tips and wellbeing advice in your inbox.
Thank you for signing up to Fit And Well. You will receive a verification email shortly.
There was a problem. Please refresh the page and try again.
When it comes to resistance training I usually stick to lifting weights. It's what I'm comfortable with and I know following a progressive overload program is what gets me results and helps me to build muscle.
However, I have a longstanding knee injury, so I often seek out workouts that will protect my joints and improve my bone health. Low-impact exercise, such as Pilates, is ideal for this so I've been trying to incorporate more of it into my routine.
In my search for the perfect low-impact finisher, I came across this Pilates-inspired workout from personal trainer Rhiannon Bailey. It's designed to strengthen the core and lower-body muscles and it only feature five bodyweight movements.
I decided to try Bailey's routine after a full-body CrossFit workout in order to burn out my muscles and increase my strength gains. Here's how I found the routine.
How to do Rhiannon Bailey's five-move Pilates routine
There are only five moves to perform, and I completed 10 repetitions of each exercise before moving onto the next one. I took a small amount of rest in between each move, but I tried to keep the rest to a minimum in order to challenge my muscles. Overall, I did four rounds of the sequence, but you can do fewer rounds (or more) depending on your fitness levels.
The workout took around 15 minutes to complete, so it was ideal for an extra burn after my usual strength-training session. However, it would also work well as a quick morning workout if you want to activate your muscles without heading to the gym.
How I found the routine
The exercises in this routine looked easier than they felt. Bailey says that the slower you move, the harder the movements will feel. This is because that increases the time the muscles are under tension, which explains why each of these exercises burned so much when I was slowly working through them.
I really felt the glute bridges and clams building strength in my legs and core. And this workout targeted my entire core, including my obliques, lower back and my hips. It also helped strengthen muscles in my lower body, including the glutes.
Even though I'm used to lifting weights, I still found these bodyweight moves challenging. And Pilates-inspired routines like this can also improve balance, stability and posture, so I'm hoping it will supplement other parts of my training and decrease my risk of injury. As such, this is one I'm definitely bookmarking to return to.
Get the Fit&Well Newsletter
Start your week with achievable workout ideas, health tips and wellbeing advice in your inbox.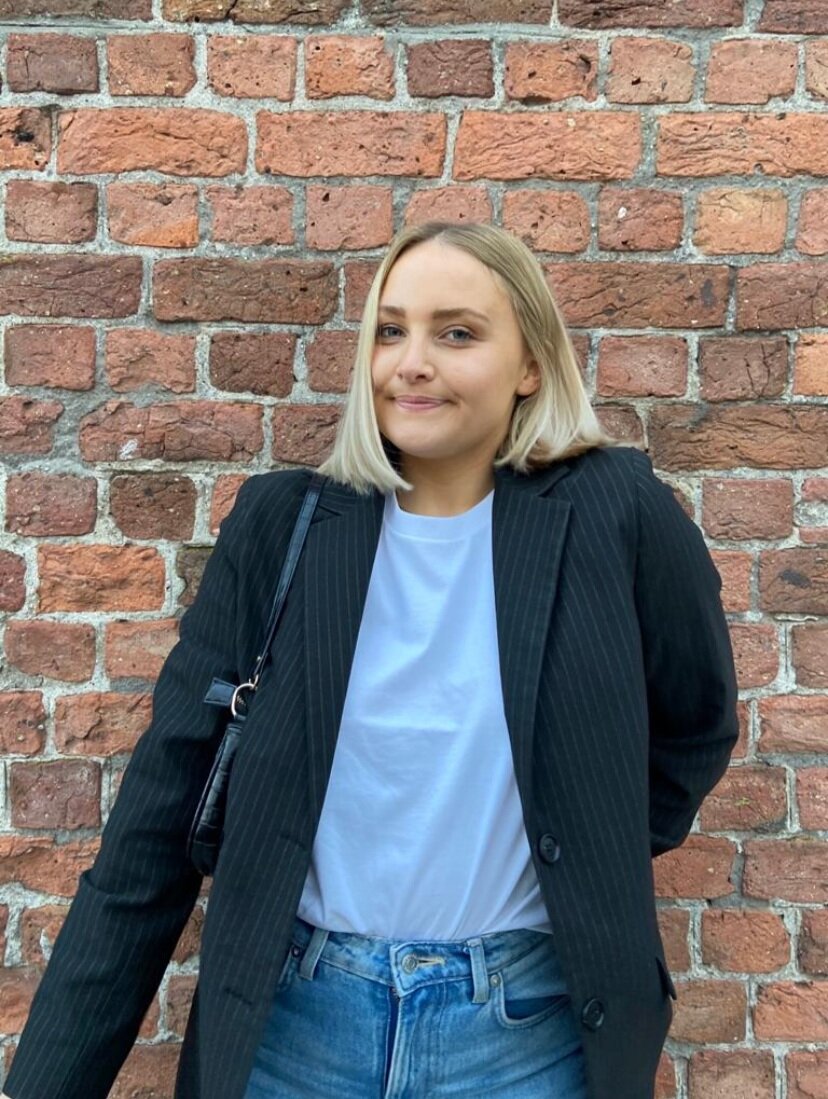 Alice Porter is a freelance journalist covering lifestyle topics including health, fitness and wellness. She is particularly interested in women's health, strength training and fitness trends and writes for publications including Stylist Magazine, Refinery29, The Independent and Glamour Magazine. Like many other people, Alice's personal interest in combining HIIT training with strength work quickly turned into a CrossFit obsession and she trains at a box in south London. When she's not throwing weights around or attempting handstand push-ups, you can probably find her on long walks in nature, buried in a book or hopping on a flight to just about anywhere it will take her.