New research says NOT to do static stretches before working out. Here's why
Can a warm-up before your workout help with injury prevention? We look at the science behind the best warm-ups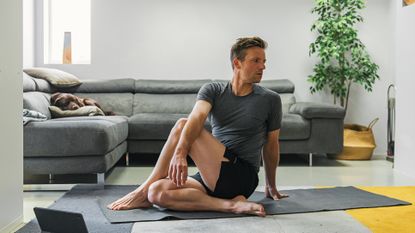 (Image credit: Getty Images)
We know that stretching is good for us. It helps with flexibility, injury prevention, and increases the strength in our muscles. However, although warming up before any physical exertion is necessary to avoid injury, there is some dissent about whether we should be doing lots of stretching before or after our workouts for best results.
Some experts put more emphasis on cool-down stretching exercises – but a quick dynamic warm-up, instead of a static stretch, could help you perform better.
Research has shown that static stretching, where you hold the move for around 30 to 45 seconds, can help in some instances. However, a dynamic warm-up such as lunges or leg swings could be more effective for your overall performance, especially for dynamic plyometric workouts such as burpees and more of the best exercises for weight loss.
Spotlight Black Friday mobility deal: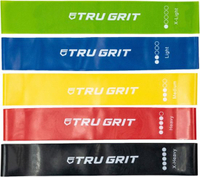 True Grit resistance bands | was $18.99 | now $9.99 at Best Buy
Save 50% on these resistance bands, which will improve your strength and flexibility all over your body. Small enough to take on your travels and robust enough for even serious lifters, especially if you double-up for added resistance. Without question the best sub-$10 fitness tool you can get.
In fact, research by The American College of Sports Medicine (ACSM) in 2018 showed that static stretches, such as quad stretches, before a workout, won't help to improve your overall performance at all, but a dynamic warm-up could boost strength and speed.
Further studies have shown that workouts involving running, jumping or weight training could benefit from a dynamic warm-up and help with your performance. This is because it not only raises your heart rate before the workout but warms up the muscles up quicker than a static warm-up might.
Dynamic moves involve not staying in one spot or exercises when you're not static - so a dynamic warm-up could include moves such as side shuffles and lunges with a twist. If you want some more inspiration - check out our round-up of the best fitness apps, which all have tons of dynamic warm-ups pre-loaded on them.
A dynamic warm-up can also help to prevent injury - this is because it gently increases blood flow to your muscles. When we train too hard too quickly it puts too much strain on our muscles, but a dynamic warm-up can get them ready for what's about to come.
However, we shouldn't forgo static stretching completely, as it can help with flexibility and also prevent injury. Try some static stretches, such as a tricep stretch or a hamstring stretch after your workout, to help your muscles cool down after an intense workout.
Short yoga routines are also extremely beneficial for flexibility and mobility – if you're looking at taking up yoga as a hobby, our guides to the best yoga mat can help.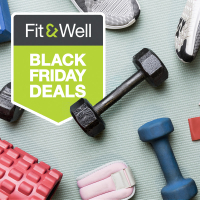 Get the Fit&Well Newsletter
Start your week with achievable workout ideas, health tips and wellbeing advice in your inbox.
Sarah is a freelance journalist who writes about fitness and wellbeing for the BBC, Woman&Home and Tech Radar. During lockdown she found her love of running outside again and now attempts to run around 50 miles a month. When it comes to other fitness, she loves a sweaty cardio session – although since she's been working out from home she's sure her downstairs neighbors aren't too happy about it. She also loves to challenge herself - and has signed up to do hiking holidays, intense bootcamps and last year she went on her dream activity holiday: paddle boarding around deserted islands in Croatia. On her rest days, she loves to recover with a simple yoga flow session – the perfect antidote to her active fitness schedule.