One dumbbell, five moves and 10 minutes is all you need to build muscle all over
This low-impact workout is apartment-friendly too (you're welcome, neighbors)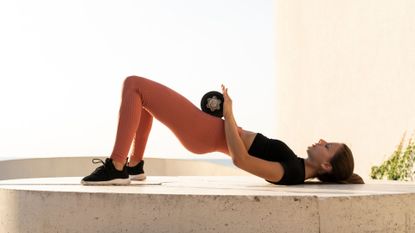 (Image credit: Getty)
Home workouts kept us moving when lockdown hit, and (even now gyms have reopened) they remain a great option for anyone wanting to get a sweat on. They can also save you time and money — you don't have to travel to and from the gym, and there's no monthly membership fee for exercising in your living room.
They don't require much equipment either, with the best adjustable dumbbells providing everything most people need to build strength and muscle. So, if you're after a cost-effective, time-efficient exercise option, we think home workouts are the way to go.
Wondering where to start? This single-dumbbell session from fitness trainer and former professional dancer Anna Dima can help you build total-body strength in just ten minutes. It's designed to be apartment-friendly too, so your workout won't be disturbed by a knock at the door from an angry downstairs neighbor.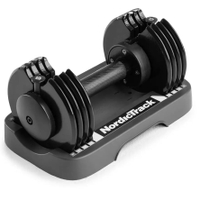 NordicTrack Select-a-Weight 25lb dumbbell | $99.99 Now $49.98 at Dicks Sporting Goods
One of our favorite adjustable dumbbells is currently available for half price. It's a single weight, with settings allowing you to adjust it from 5-25 lb—ideal for beginners who are still building up their strength.
It uses a circuit of five exercises, and we recommend treating it as an EMOM (every minute, on the minute) workout. To do this, set a ten-minute timer then perform the prescribed number of repetitions of the first exercise. Once you've completed these, rest for what remains of the first 60 seconds to allow your muscles to recover. Then, when the timer hits nine minutes, it's time to start the second exercise. Continue this until you've completed two rounds of the circuit — this should take you to the ten-minute mark.
You should be able to use the same dumbbell for each of the exercise — start with light if you're a beginner — but if you want to make the workout harder, use a slightly heavier dumbbell for lower-body exercises like lunges and the squats.
Watch Dima's video below to learn how to perform the five exercises with correct form, then give this workout a go for yourself.
Watch Anna Dima's single dumbbell workout
This is the perfect workout for lunch breaks or other times of the day when you're looking to squeeze a quick, efficient exercise session in. It incorporates traditional movements like squats and lunges, but also takes a leaf out of the best ab workouts' book by adding a twist to them. This engages the core, and the obliques (the muscles that down the side of your trunk) in particular.
This workout uses compound exercises to hit multiple muscles at a time, with the renegade row recruiting the back and biceps, and the seated press requiring good balance, core stability, strong shoulders and plenty of pushing power from your triceps.
This is a great session to supplement your regular strength training with. Exercises like weighted bridges are great for strengthening the glutes, and activate the same muscles as gym-based exercises like barbell hip thrusts. Practicing exercises like squats and lunges with a dumbbell will also help you to perfect your form, making you less likely to get injured if you try these exercises with heavier weights.
Get the Fit&Well Newsletter
Start your week with achievable workout ideas, health tips and wellbeing advice in your inbox.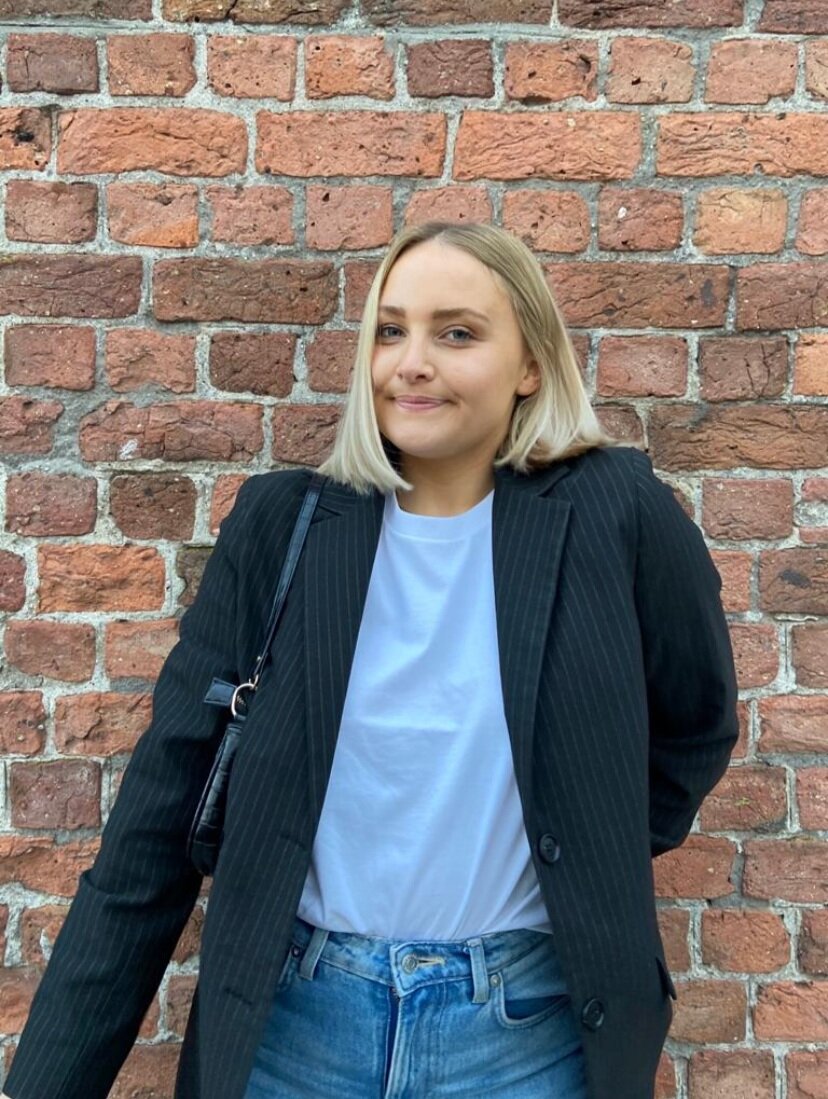 Alice Porter is a freelance journalist covering lifestyle topics including health, fitness and wellness. She is particularly interested in women's health, strength training and fitness trends and writes for publications including Stylist Magazine, Refinery29, The Independent and Glamour Magazine. Like many other people, Alice's personal interest in combining HIIT training with strength work quickly turned into a CrossFit obsession and she trains at a box in south London. When she's not throwing weights around or attempting handstand push-ups, you can probably find her on long walks in nature, buried in a book or hopping on a flight to just about anywhere it will take her.