Strengthen your core and build upper body muscle with this 25-minute dumbbell workout
This short dumbbell routine works your chest, shoulders, and arms to strengthen your upper body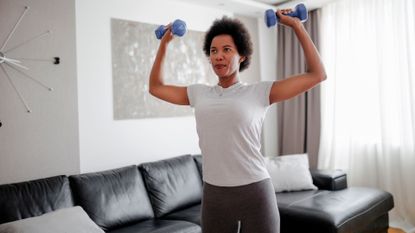 (Image credit: Getty / Eleganza)
If you're after a fun, interesting way to build upper-body strength and work your core, this short dumbbell workout will do the trick. Using a variety of exercises, the session takes just 25 minutes to build muscle and burn fat.
It was designed by Juice & Toya, LA-based personal trainers and owners of personal training company One Body LA. The duo make use of a training format known as an EMOM, or every minute on the minute.
EMOM workouts are a form of high-intensity interval training (HIIT), where you aim to complete a certain number of reps of a move in 60 seconds or less. If you hit the target in less than a minute, you get to rest for the remaining time.
So, if you finish in 40 seconds, you have a 20-second rest before the next move. All you need to get started are some dumbbells. Juice & Toya use several different weights throughout the session, so it's worth considering picking up a set of the best adjustable dumbbells.
These are great for varying your weight for different movements as well as encouraging muscle growth through progressive overload. And, importantly, you won't need loads of space to store multiple weights.
Watch Juice & Toya's 25-minute EMOM routine
The session is broken into three groups of eight minutes. The first focuses on the back and biceps, the second works your shoulders and triceps, and the third targets your chest and abs.
Within each group the trainers have set a number of reps for you to reach in each work period. When you have completed those reps, you will have the remainder of the 60 seconds to rest.
However if you're struggling with this routine or need to make modifications, the duo offer several suggestions and exercise variations to help you adjust the movements to your body.
If you're new to EMOM workouts like this, your muscles might be aching the next day. This is known as delayed-onset muscle soreness (DOMS) and is caused by tiny tears in your muscles fibres that your body needs protein to repair.
To help the muscles recover, many people take protein shakes after their workout. If you're after a new supplement to add to your post-workout drink, the best protein powders for weight loss are a great place to start.
Get the Fit&Well Newsletter
Start your week with achievable workout ideas, health tips and wellbeing advice in your inbox.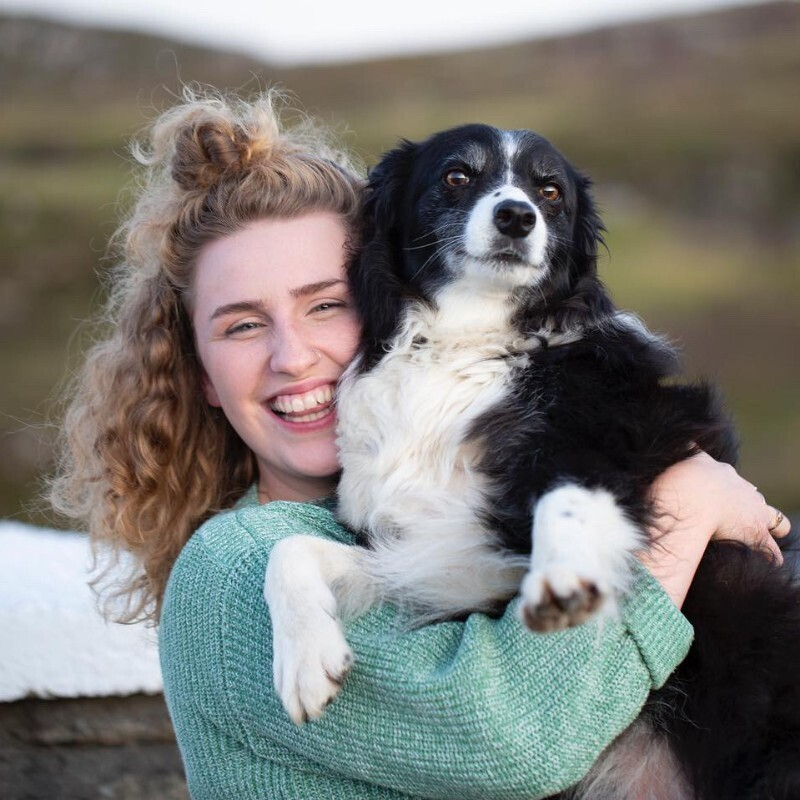 Lois Mackenzie is a Fitness Writer for Fit&Well and its sister site Coach, covering strength training workouts with weights, accessible ways to stay active at home, and training routines for runners. She joined the team from Newsquest Media Group, where she was a senior sports, trends, and lifestyle reporter. She is a dedicated runner, having just completed her first marathon, and an advocate for spending time outdoors, whether on a walk, taking a long run, or swimming in the sea.
Lois holds a Master's degree in Digital Journalism, and has written for Good Health, Wellbeing & The Great Outdoors, Metro.co.uk, and Newsquest Media Group, where her reporting was published in over 200 local newspapers.