Watch how Brie Larson builds upper body strength with weighted pushups
Brie Larson has posted a video of herself performing weighted push ups using chains to create the ultimate upper body pump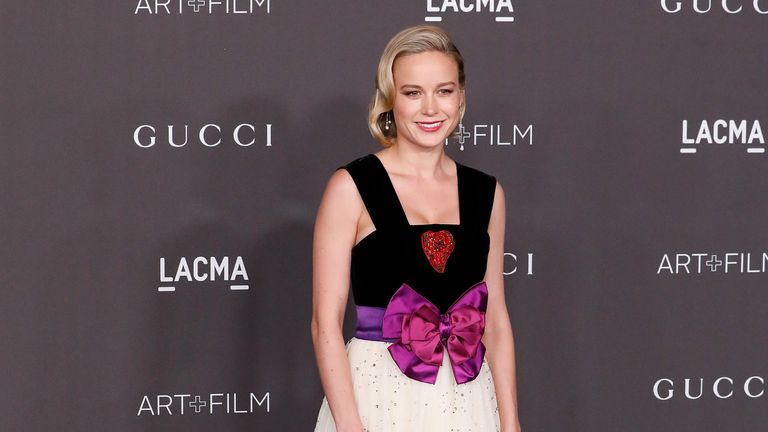 (Image credit: Getty)
By Jessica Downey published
Brie Larson doesn't shy away from sharing her love for fitness over on her Instagram and her latest post is a challenge for anyone looking to put their upper body strength to the test. The Captain Marvel actor shared a video of herself completing a set of weighted push ups with the use of chains wrapped around her torso.
This variation of a push up utilizes additional weight to up the intensity, this provides a level of stress to the muscles encouraging them to grow. If like Larson, resistance training is a regular part of your exercise regime then it is a good idea to include plenty of protein in your diet (like the best protein powder for women) to help repair and build muscle.
Larson begins the video by telling her trainer, who is behind the camera, that it is just a little experiment. Then moments later Larson completes ten full push ups with a hefty set of metal chains attached to her body.
Her Instagram caption reads, "Nothing hits quite the same as the clanking sound of chains wrapped around your body."
Watch Brie Larson complete ten weighted push ups
Before jumping the gun after watching Larson's hardcore push up set do make sure you already know and can perform a push up properly.
Adding extra weight to bodyweight exercises like the push up can decrease quality of form. Not only is good form the safest way to work out and avoid injury but it also hugely increases your chance of achieving results.
Online personal trainer, Scott Laidler, explains more technically what adding the chains to a push up does. He says the heavy chains accumulate links as you reach the top of the exercise and this means that at the top of the exercise the resistance is actually at its heaviest.
He adds, "This can allow you to be more explosive with the movement and also match your strength curve to the resistance curve of the exercise, i.e match the point at which the exercise is hardest to perform with your ability to generate force. This is a great benefit to many sporting applications, but generally also helps increase performance."
Laidler also says you can use resistance bands instead of chains.
Afterall, we don't all have access to weighted chains (or a trainer like Larson does to hype us up as they film our workouts) however you can add a best resistance band around your shoulders and hands during push ups. This too intensifies a push up as it requires your upper body muscles to lift your whole bodyweight.
Jessica is Staff Writer at Fit&Well. Her career in journalism began in local news and she holds a Masters in journalism. Jessica has previously written for Runners World, penning news and features on fitness, sportswear and nutrition. She is a keen runner and is currently sweating her way through a 10k training plan. Jessica also enjoys building on her strength in the gym and is a believer in health and wellness beginning in the kitchen - which she loves sharing with others on her healthy living-inspired Instagram account, @jessrunshere. Despite her love for nutritious cooking, she stands by the saying 'everything in moderation' and is eagerly conquering the London food and drink scene!