Weight loss: Which exercise burns the most calories per minute?
Running, cycling, basketball, dancing... what's the best exercise for weight loss in 2021?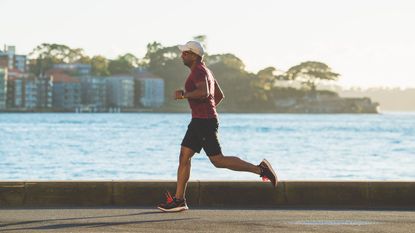 (Image credit: Unsplash)
What are the exercises, sports or fitness routines you're planning to take up in 2021? Are you thinking more time cycling, or practicing on the basketball court might help you get fit? Perhaps you're thinking of taking up jogging, hiking, swimming or even skiing.
The American Council on Exercise, in association with the American College of Sports Medicine scientific journal, examined 19 of the most popular exercise disciplines in terms of average calorie expenditure per minute to find the best exercises for weight loss. The list included everything from "sitting quietly" to golf (with and without a power cart), swimming, running, walking on flat surfaces, hiking, tennis and weightlifting. The study looked at people who weighed an average of 120lbs, 140lbs, 160lbs and 180lbs.
In all areas, running was deemed the exercise which expends the most calories per minute. For a person weighing 120lbs, running expends 11.4kcals per minute, the only exercise in double figures for this weight category. On an individual weighing 180lbs, however, running expends 17.0kcals per minute of activity. As jogging is a separate entry on this list, running is taken to mean "at a higher intensity" than a gentle jog.
However, jogging is the next-highest entry on the list, with one minute of jogging for a 120lbs person burning around 9.3kcals per minute. To contrast, swimming burned an average of 7.8kcals, while an intense game of basketball burns around 7.5kcals a minute. The full list of activities can be found here.
It's surprising that HIIT workouts, or high intensity interval training, did not make it onto this list. HIIT sessions are notorious for burning lots of calories very quickly due to the intense nature of the training, leading to a very efficient workout. In addition, HIIT workouts have been proven to increase your metabolism for around 24 hours after the session has ended, burning even more calories while your body recovers. Our four-week HIIT workout training plan is a great way to start torching calories this year.
However, of the disciplines on the list, running wins out. Even though it's cold and wet in February, there's never been a better time to go running: the cold not only forces your body to work harder, battling against the elements and exposure to cold could improve your mood after a run. All you need is some comfortable clothes and a pair of the best running shoes for men, or best running shoes for women.
Matt Evans is an experienced health and fitness journalist and is currently Fitness and Wellbeing Editor at TechRadar, covering all things exercise and nutrition on Fit&Well's tech-focused sister site. Matt originally discovered exercise through martial arts: he holds a black belt in Karate and remains a keen runner, gym-goer, and infrequent yogi. His top fitness tip? Stretch.