Wellness Week Day Two: Foodie Tuesday
Your second day of Wellness Week is all about overhauling your diet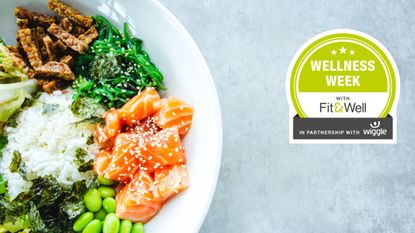 (Image credit: Louis Hansel/Unsplash)
Wellness Week is underway here at Fit&Well. Yesterday, we talked about the importance of kicking off your new health and fitness regime with a few easy food swaps. Today, we're expanding on those principles by showing you how to overhaul your eating plan with delicious, healthy recipes.
To start with, we're going to help you understand some key principles about what makes up a healthy diet. We'll show you the difference between macronutrients – protein, carbs and fat – and micronutrients, which are the vitamins and minerals in your food. You need to consider both in order to maintain a healthy diet: it's not enough to just worry about your carbs or protein intake.
For example, one study in the British Medical Journal found previously unexplained fatigue could mean you're not getting enough iron in your diet. We'll show you how to use your new macro and micronutrient knowledge to change your eating habits, making you fitter and healthier in every way.
Some of you might think what you're eating is already pretty virtuous. However, you can have too much of a good thing: some foods which are very healthy in moderation, such as raw fibrous vegetables, can be taxing on the gut when eaten in excess. Our guide to navigating these problems will show you why too much 'healthy' food isn't always as good for you as you might think.
One of the most popular diet plans is the keto diet, which has a great deal of buzz about it. But what is the ketogenic diet, and why does it exclude certain food groups? We'll take you through everything, from why the keto diet is a favourite of celebrities like Halle Berry to the kind of results you can expect.
Finally, we'll show you how to carry on from yesterday's good start of making simple food swaps. We'll offer some great options for breakfast, the most important meal of the day, and we'll even demonstrate how to banish food cravings.
Wellness Week Day Two: Foodie Tuesday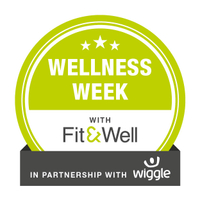 Wellness Week on Fit&Well
Wellness Week is brought to you in association with Wiggle. Each day this week, we'll help you accelerate your wellness journey by making improvements across areas including fitness, diet and nutrition, mindfulness and more.
Matt Evans is an experienced health and fitness journalist and is currently Fitness and Wellbeing Editor at TechRadar, covering all things exercise and nutrition on Fit&Well's tech-focused sister site. Matt originally discovered exercise through martial arts: he holds a black belt in Karate and remains a keen runner, gym-goer, and infrequent yogi. His top fitness tip? Stretch.