You only need one piece of equipment to burn serious calories and tone your abs
The humble jump rope could be the key to getting fit and healthy at home.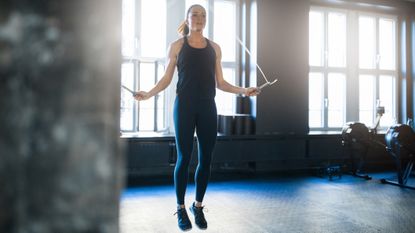 (Image credit: Getty)
There are so many ways to get a sweat on at the gym, whether it's running on one of the best treadmills, spinning or challenging yourself with a full-body rowing machine session. But doing cardio workouts from home can be tricky, unless you're willing to do hundreds of burpees (which, let's be honest, most of us aren't).
However, there is an effective and affordable alternative that has become super popular over the last few years with the rise of home workouts: the jump rope.
This low-tech tool is used to boost the fitness of elite athletes in sports like boxing, so you know it boasts strong cardio credentials. Research published in the World Journal of Cardiology shows that skipping can also improve functional movement (a metric used to measure mobility and stability in athletes), so it could benefit your overall workout game.
If you want to try it for yourself, we've found the perfect jump rope workout to help you get seriously sweaty, burn calories and boost your metabolism. The 30-minute session from fitness influencer Sydney Cummings Houdyshell also includes a few core exercises, so you can tone your abs at the same time.
Follow along with her video below and get ready to feel the (rope) burn.
Watch Sydney Cummings Houdyshell's skipping rope workout
This workout combines a variety of skipping movements with more traditional ab exercises. You are challenged to perform each exercise for 45 seconds, followed by 15 seconds of rest. Aim to keep moving with purpose at a consistent pace during the working time to reap the benefits of the session.
This is an example of high-intensity interval training or HIIT, which 2015 research in The Journal of Strength and Conditioning Research found can burn 25–30% more calories than other forms of exercise such as steady-state runs and cycles. So, if you're short on time, this 30-minute workout can be seriously impactful.
The workout ends with a two-minute AMRAP, which stands for "as many rounds as possible". This requires you to do 25 skips with the jump rope and one burpee as many times as possible in 120 seconds, so you can get your heart rate up at the end of the workout.
If you want to make this workout more difficult, you could try it with a weighted skipping rope, or wear ankle weights to add some resistance to the ab exercises. This is a great workout to do after a strength session, or on its own if you're looking for a quick ab-blast and cardio workout.
And if you're really short on time, check out this 20-minute jump rope workout that will burn calories quickly.
Get the Fit&Well Newsletter
Start your week with achievable workout ideas, health tips and wellbeing advice in your inbox.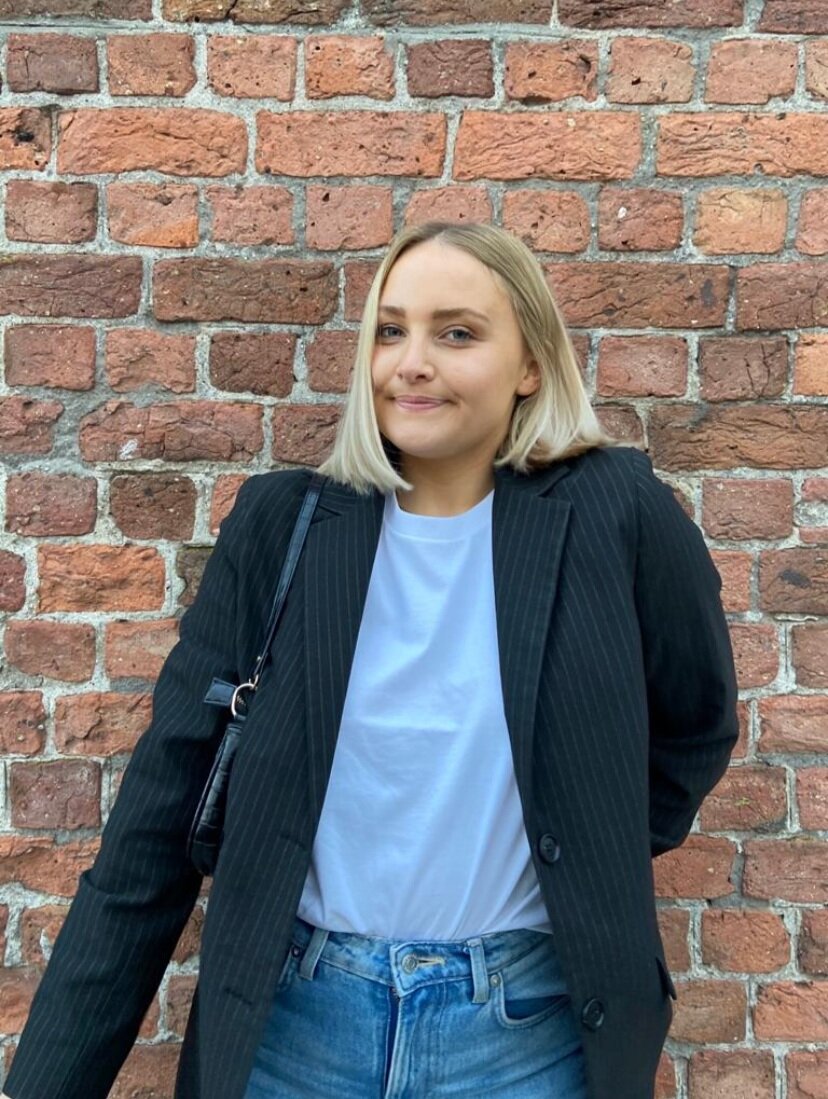 Alice Porter is a freelance journalist covering lifestyle topics including health, fitness and wellness. She is particularly interested in women's health, strength training and fitness trends and writes for publications including Stylist Magazine, Refinery29, The Independent and Glamour Magazine. Like many other people, Alice's personal interest in combining HIIT training with strength work quickly turned into a CrossFit obsession and she trains at a box in south London. When she's not throwing weights around or attempting handstand push-ups, you can probably find her on long walks in nature, buried in a book or hopping on a flight to just about anywhere it will take her.