Best Fitbit: Our picks of the best smartwatches and fitness trackers for you
We round up the best Fitbit wearables for day-to-day life, walking, working out, and looking good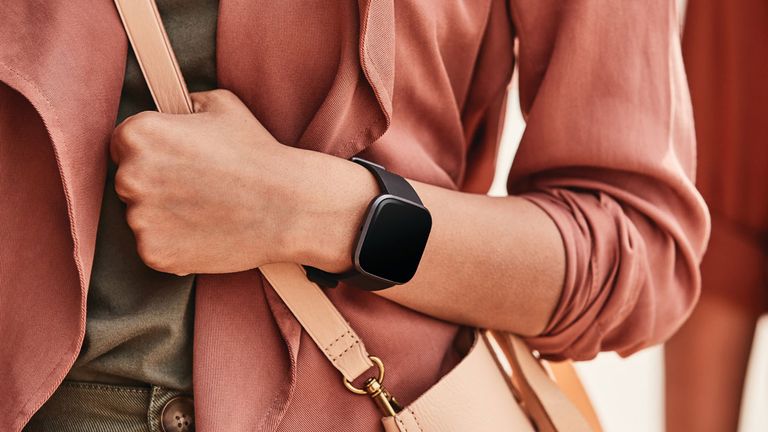 (Image credit: Fitbit)
With so many models out there, choosing the best Fitbit for you can be a tricky task. In this guide, you'll find the best options for all situations and purposes. The good news is that Fitbits are some of the most accessible wearables out there today.
Attractively priced as well as good looking devices to don, they suit many different purposes from simply tracking your daily steps to monitoring your progress on runs or even gym sessions. 
For the majority of people, the best Fitbit is the Fitbit Charge 4. It's a great all-rounder thanks to its built-in GPS, sleep tracking and heart rate monitoring facilities, which means you'll always know what's going on with you throughout the day. However, different models offer different benefits - that's why we've looked at each and every Fitbit on the market, considering a variety of different prices and needs. 
Speaking of budgets, we also have a guide to today's best Fitbit deals – although, thanks to our clever automatic pricing widgets, you will always see the most up-to-date prices in the guide below. 
How to choose the best Fitbit for you
When choosing which Fitbit to buy, it's important to make sure you choose the right one for you. Fitbits can last a number of years without any trouble, so it's worth taking the time to consider exactly what you want it to be able to do. 
Knowing how you intend on using it is key. If you're simply keen to monitor your activity levels and improve your general fitness, you don't necessarily need a Fitbit that does everything possible and tracks all activities. Don't spend more than you need for features that you'll never use.
However, if you're looking to take your fitness goals up a level - be it training for a marathon or getting into competitive sport - then a more sophisticated version that can complete with the best fitness watches (such as the Fitbit Ionic) is likely a good match.
Wearables are visible most of the time, so looks are important too. You don't want a wristband that makes you feel uncomfortable or that doesn't suit your personal sense of style, otherwise you might feel less inclined to wear it. Each Fitbit variant offers different sizes and styles, so pick one that you'll feel happy to wear on your wrist at all times. Consider what will actually look good on you: a chunkier style might not be suited to a slim wrist, for example. Don't worry - it's not vanity, it's simply ensuring you'll be happy with your purchase. 
The best Fitbit you can buy right now
1. Fitbit Charge 4
The best Fitbit for most people
Specifications
Max battery life: 7 days
GPS: Yes
Entertainment features: No
Reasons to buy
+Built-in GPS is useful+Extensive sleep tracking
Reasons to avoid
-Doesn't offer full features advertised-Not the most stylish
For most users, the Fitbit Charge 4 is the perfect Fitbit. It has all the features you could need including a built-in GPS so you can track where you've been without relying on your phone, along with heart rate tracking. The latter should be even more useful once Fitbit patches in its Active Zone Minutes feature which will tell you when you're working hard enough to reach your goals, but it's not quite there yet. 
Still, regardless of what's coming, the core features are ideal. You can walk, run or complete other exercises with a concrete record of what you've accomplished. Even sleeping is accurately tracked with a nightly sleep score giving you insight into how you're doing at rest. 
2. Fitbit Ionic
The best premium Fitbit
Specifications
Max battery life: 4 days
GPS: Yes
Entertainment features: Yes
Reasons to buy
+Dynamic coaching feature+Music storage
Reasons to avoid
-Bulky to wear-Average battery life
Keen to compete with Garmin smartwatches, the Fitbit Ionic isn't the kind of watch to wear for an evening out, but it's certainly useful. It has typical features like built-in GPS and heart rate monitoring, but it also offers dynamic personal coaching based around your stats which is sure to be useful for encouragement. As well as that, you can leave your phone at home with the Ionic able to store and play over 300 songs which is more than enough for even the longest of cycles or runs. It's a tough device too so you won't have to worry about any knocks if you like to trail run. Just look out for the fact its battery life isn't as good as most other Fitbits. 
The best budget Fitbit
Specifications
Max battery life: 5 days
GPS: No
Entertainment features: No
Reasons to buy
+Lightweight design+Tracks what you need
Reasons to avoid
-No built-in GPS-Limited touchscreen
The best Fitbit if you're on a budget is easily the Fitbit Inspire. It might rely on your phone for GPS tracking but it still keeps an eye on your heart rate along with all your steps and workouts. It's also water-resistant so you can take it swimming, plus you'll still receive notifications from your phone. You really don't miss out on much here and arguably, the slim lightweight design is far more stylish than more powerful options. We're not fans of the tiny touch screen on the device but it works well enough for the price point. If you simply want to track your steps and calorie burn then the Fitbit Inspire is the ideal option. 
The best Fitbit smartwatch
Specifications
Max battery life: 4 days
GPS: Yes
Entertainment features: Yes
Reasons to buy
+Plenty of features+Looks great 
Reasons to avoid
-Limited Alexa support-Quite large
Smartwatches are all the rage right now but they're expensive. The Fitbit Versa 2 packs a lot in for the price. It works well as a fitness tracker, with GPS, 24/7 heart rate monitoring, and sleep tracking too. It gets better though. You can also use it to play music and ask Alexa questions. The latter only offers back a text-based response on screen which is a bit limited but it's convenient to be able to control so much from your wrist. The Fitbit Versa 2 also looks great and looks far more like a regular watch than plasticky wearable, even if it is quite bulky. An always-on display makes it all the more attractive. 
5. Fitbit Ace 2
Colourful and robust, this is the best Fitbit for kids
Specifications
Max battery life: 5 days
GPS: No
Entertainment features: No
Reasons to buy
+Robust design for kids+Virtual reward system
Reasons to avoid
-Average battery life-No heart rate monitoring
Kids are always pretty active but the Fitbit Ace 2 can show you just how active they are. It tracks steps and active minutes with you able to check their progress separately, while also dishing out virtual badges and rewards as they achieve their goals. It tracks sleep too which will definitely be useful if you're dealing with some nap time issues. The Fitbit Ace 2 is a little basic in terms of no GPS or heart rate monitoring, but it makes up for that with a robust design which means it'll withstand your child's most active play session, even if they knock it frequently. It's a colourful first entry to the Fitbit family.