Best Fitbit fitness trackers and smartwatches 2022
Looking for the best Fitbit to track your fitness or the best Fitbit for seniors? We've tested the trackers to help you decide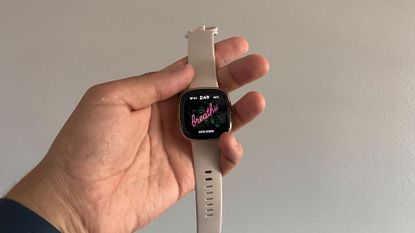 (Image credit: Lloyd Coombes)
Get the Fit&Well Newsletter
Start your week with achievable workout ideas, health tips and wellbeing advice in your inbox.
Thank you for signing up to Fit And Well. You will receive a verification email shortly.
There was a problem. Please refresh the page and try again.
The best Fitbit devices are some of the top fitness trackers for keeping tabs on your physical activity, thanks to the company's comprehensive range, designed to suit a variety of styles, fitness goals, and budgets.
As the company has grown and been acquired by Google, it's begun branching into more premium smartwatch designs, but that doesn't mean the more expensive models are for everyone.
This can make finding the best Fitbit or even the best Fitbit for seniors a little tricky, though, since there's so much choice. Do you need the most expensive Fitbit Sense smartwatch? Or will the cheaper Inspire 2 fitness tracker suit you better?
Each tracker has its pros and cons, but the Fitbit ecosystem remains consistent across the range, with data syncing to the Fitbit app on iPhone and Android smartphones.
To help you decide on the best Fitbit for your needs, we put some of the company's top wearables to the test, focusing on the design, comfort, battery life, and any premium features like built-in GPS or water resistance.
So, whether you're looking to lose weight, monitor your sleep, track your steps, or improve your wellbeing, we've rounded up the best Fitbit devices you can buy right now to track your activity and look after your health.
The best Fitbit trackers and smartwatches
The best Fitbit for most people
Specifications
Built-in GPS: Yes
Battery life: 6 days
Water resistance: Up to 50m
Weight: 0.06lbs / 27.21g
Reasons to buy
+
Hits the sweet spot between price and features
+
Attractive design
+
The large display is easy to read
Reasons to avoid
-
Short charging cable
-
More expensive than many of Fitbit's trackers
The Fitbit Versa 3 is one of the most versatile wearables in the range, blending fitness tracking features with smartwatch capabilities. This does come at a cost—it's significantly more expensive than the Fitbit fitness trackers like the Luxe and Inspire 2—but it offers a lot for the money.
Its design will be familiar to Apple Watch wearers, with a square touchscreen display and workout-friendly strap as standard. However, unlike Apple's wearable, there's no on-board app store or music storage.
In our time with it, we soon forgot we were wearing it, despite its wristwatch size. We were impressed that it didn't irritate while swimming, and we even found it comfortable during an extremely sweaty run during a heatwave.
The more we used the Versa 3, the more it became clear that there's functionally very little difference between this smartwatch and the more expensive Sense, except for the lack of stress monitoring features like EDA scans.
There's a great, 1.58-inch display that makes it easier to read than the slimline Fitbit wearables while still offering the same sensors for heart rate (including the company's more accurate PurePulse 2.0), step and sleep-tracking, and built-in GPS.
What the users say
Amazon reviewers have scored the Versa 3 an average of 4.5 stars out of 5, with particular praise for the ease of setup, long battery life, and the Fitbit smartphone app.
Still, multiple reviews noted you're likely to want a longer charging cable than the short one provided.
---
2. Fitbit Inspire 2
The best budget Fitbit
Specifications
Built-in GPS: No
Battery life: 10 days
Water resistance: Up to 50m
Weight: 0.02lbs / 9.07g
Reasons to buy
+
Budget-friendly price
+
Excellent battery life
+
Includes one-year membership to Fitbit Premium
Reasons to avoid
-
No built-in GPS
-
Smaller, black and white display won't be for everyone
It's easy to think that the Fitbit Inspire 2 could be a lesser option in Fitbit's range— it's cheaper than its siblings in the product line and doesn't have a color screen, instead offering a black and white OLED panel like early Fitbit models.
And yet, the Fitbit Inspire 2 has something that no other Fitbit has; a sub-$100/£100 price point. This makes it an ideal option for getting started with fitness tracking, but it's no slouch, either, with a whopping ten days of battery life, so we barely had to charge it.
It does cut some corners to get to that figure, though; the previously mentioned black and white display, and the lack of built-in GPS, so you need to take your phone on outdoor workouts. Still, it's powerful and small enough to be worn right through the night for sleep tracking, too.
In testing, we found its slimline design almost unnoticeable, although it got slightly itchy after a lengthy run. Still, this might say more about the wearer and exercise style (an extremely hot and sweaty run) than the device itself.
In late 2022, Fitbit launched a newer model—the Inspire 3. This is very similar, but has a more modern design, color screen, and blood oxygen monitoring. Not sure which to get? We've compared the Fitbit Inspire 3 vs Inspire 2 to help you decide.
What the users say
The Fitbit Inspire 2 averages 4.5 out of 5 from Amazon reviewers, with particular praise for the enormous battery life, heart rate tracking, and touch screen responsiveness.
Some, however, have noted that the Inspire 2 is less accurate than other trackers, perhaps due to the lack of built-in GPS sensors.
---
3. Fitbit Sense
The best Fitbit smartwatch
Specifications
Built-in GPS: Yes
Battery life: 6 days
Water resistance: Up to 50m
Weight: 0.07lbs / 31.75g
Reasons to buy
+
More sensors than any other Fitbit
+
Vibrant, clear display
+
Stress tracking features
Reasons to avoid
-
The most expensive device in the Fitbit range
-
Smartwatch pricing but without the features to match
The Fitbit Sense is the company's top-of-the-line smartwatch and fitness tracker, with GPS, heart rate monitoring, and a large color screen. In many ways, it's an upgraded version of the Versa 3 with a few additional features.
The two watches are so similar that we couldn't tell them apart based on the exterior alone, as they both have the same body and style. But the Fitbit Sense has some tricks up its sleeve that its cheaper counterpart doesn't.
The watch comes with wellbeing-focused features like stress tracking and ECG readings. The former is done using an EDA scan which measures the electrical activity of your palm to take a snapshot of how your body is reacting to stress.
The ECG, meanwhile, helps detect signs of atrial fibrillation—an irregular heart rhythm—that could indicate other underlying heart issues. These health-focused qualities mean that the Sense packs more sensors than any other Fitbit device, with a price tag to match.
In testing, we found the Sense just as comfortable as the Versa 3, which is expected since they share the same chassis. Still, after a run, we enjoyed using the EDA scan to see how exercising changed our mental state once the workout endorphins flowed.
What the users say
The Fitbit Sense averages a 4.4 out of 5 score on Amazon, with wearers highlighting the vast amount of data the watch can collect and monitor.
People are impressed with the design and comfort, though some take issue with the 'smartwatch' label, noting that it lacks many features found on other smartwatches like the Apple Watch.
---
The best Fitbit for fitness tracking
Specifications
Built-in GPS: Yes
Battery life: 5 days
Water resistance: Up to 50m
Weight: 0.03lbs / 15g
Reasons to buy
+
Small but feature-packed tracker
+
Easy-to-read color display
+
Tracks outdoor exercise with built-in GPS
Reasons to avoid
-
Short charging cable
-
Expensive for a fitness tracker
The Fitbit Charge 5 is a premium fitness tracker, which borrows some smartwatch features, but keeps everything packaged in a slimline wearable. Despite its size, there are plenty of sensors, too.
There's a built-in GPS for tracking your location without carrying your phone with you, and the Charge 5 can monitor your heart rate, blood oxygen, steps, sleep, and more, just like the best Fitbit smartwatches.
Despite coming in at half the price, it also gains the stress-tracking EDA scan from the Sense, although the Charge 5's display is more compact. But it is a color screen, and we found it easy to read, even in direct sunlight.
The EDA scan is a great tool, but running with the Charge 5 was slightly less comfortable than using the similarly-sized Inspire 2. This was because of the rear-side curvature near the sensors, which was more noticeable than on the other trackers.
What the users say
With an average rating of 4.3 out of 5 stars on Amazon, users think the Charge 5 is a worthy upgrade to its predecessors. The battery life is singled out for particular praise given the size and color screen on offer.
Some reviewers said they were disappointed with the step counting accuracy, although our testing found it was consistent with other trackers.
---
5. Fitbit Luxe
The best Fitbit for stylish design
Specifications
Built-in GPS: No
Battery life: 5 days
Water resistance: Up to 50m
Weight: 0.06lbs / 26.20g
Reasons to buy
+
Small, bracelet-style design
+
Color display
+
Available in three color combinations
Reasons to avoid
-
No built-in GPS for location tracking
-
The small display can be difficult to read
The Fitbit Luxe is the company's smallest fitness tracker, using a similar design to the Inspire but with a color display. Other than that, much of the same is on offer here.
It's also worth noting that on an accessibility level, the Luxe's jewelry-inspired design means there's a very small screen—just 0.76-inches. So it can be tough to read, but this compact design makes it easier to wear without feeling noticeable.
Even though it's a fashion-focused tracker, the core Fitbit features are here. So it'll also track your heart rate, steps, sleep, and plenty more, meaning it's just as capable as a fitness tracker as any other option on this list.
We liked that the slimline design made it easy to forget it was on our wrist, even during extended workouts. But this feels at odds with the lack of built-in GPS forcing you to carry your phone around on a run. It's a shame because, otherwise, the Luxe is a fantastic tracker.
What the users say
The Fitbit Luxe has a rating of 4.5 stars out of 5 on Amazon, with plenty of praise for its slimline design and comprehensive fitness data it collects.
Still, some reviews were hoping for more third-party functionality to sync workouts, sleep scores, and heart rate data into other apps.
---
How to choose the best Fitbit for your needs
When deciding on your Fitbit, there are several factors to consider. For one, some are larger, making them easier to read, but they are potentially less comfortable for smaller wrists.
Meanwhile, the fitness trackers like the Charge 5, Inspire 2, and Luxe generally have longer battery life as they don't have large color displays. Likewise, each Fitbit wearable comes with different sensors, so you'll want to decide which are the most important to you.
Here are some of the most critical areas to keep in mind before you invest in one of the best Fitbit smartwatches or fitness trackers.
Price
Fitbit's range spans entry-level, budget-friendly devices like the Inspire 2 or Luxe, which retail for $99.95/£89.99 and $129.95/£109.99 respectively, up to premium, fully-featured options like the Charge 5 ($149.95/£129.99) and Fitbit Sense smartwatch ($299.95/£219.99).
Our on-page tech automatically searches for the top deals available right now, so you don't have to hunt for the lowest prices to get your hands on some of the best Fitbit deals.
But you can also save money by considering which features are most important to you and how often you'll use them. The Sense might be the top-of-the-range choice, but the Inspire 2 is better if you're only after a device to track your steps and sleep.
Sensors
Each of the best Fitbit smartwatches and fitness trackers have a core set of sensors, allowing you to monitor your heart rate, track your daily steps, and keep tabs on your sleep.
However, some models have additional sensors to help you record more health and fitness data. For instance, the Sense, Charge 5, and Versa 3 have GPS sensors for location tracking.
But the Sense smartwatch wins out here, with ECG support for observing your heart's electrical activity, EDA sensors to keep tabs on your stress levels, and SpO2 monitoring to track your blood oxygen levels.
GPS and location tracking
If you're looking to run, cycle, or even swim away from home, then you'll want a Fitbit with built-in GPS. Some models, like the Sense and Versa 3, include it, allowing you to leave your phone at home but still track your outdoor workouts.
However, the lower-cost fitness trackers like the Inspire 2 and Luxe don't have these sensors, so you'll need an active Bluetooth connection with your smartphone for accurate location tracking.
Battery life
Fitbit devices all have excellent battery life, ranging from around five to six days with the Sense and Versa 3, all the way to 10 days with the Inspire 2, despite being the cheapest fitness tracker in the range. If you're away from a charger for a while, the Inspire 2 is a solid pick.
How we tested the best Fitbit trackers and watches
To help you make the right choice for your fitness tracking, we tested each of the best Fitbit devices using a standard process for easy comparison between models.
We wore each smartwatch or fitness tracker for several days, using the device to track workouts, record our daily step count, and monitor our sleep.
These workouts included weightlifting, running, walking, swimming, and yoga, along with testing additional features like heart-tracking, steps counted, and plenty more.
We also tested the EDA scan on the Fitbit Sense and Charge 5 to analyze stress levels. Although you can see some data on the watch, we also tested how easy it was to sync progress with the companion smartphone app.
We compared the data against the other Fitbit devices to check for consistency in the range. Then we contrasted the measurements against other fitness trackers and smartwatches like the Apple Watch Series 7 to understand how accurately the best Fitbit wearables track your activity.
Get the Fit&Well Newsletter
Start your week with achievable workout ideas, health tips and wellbeing advice in your inbox.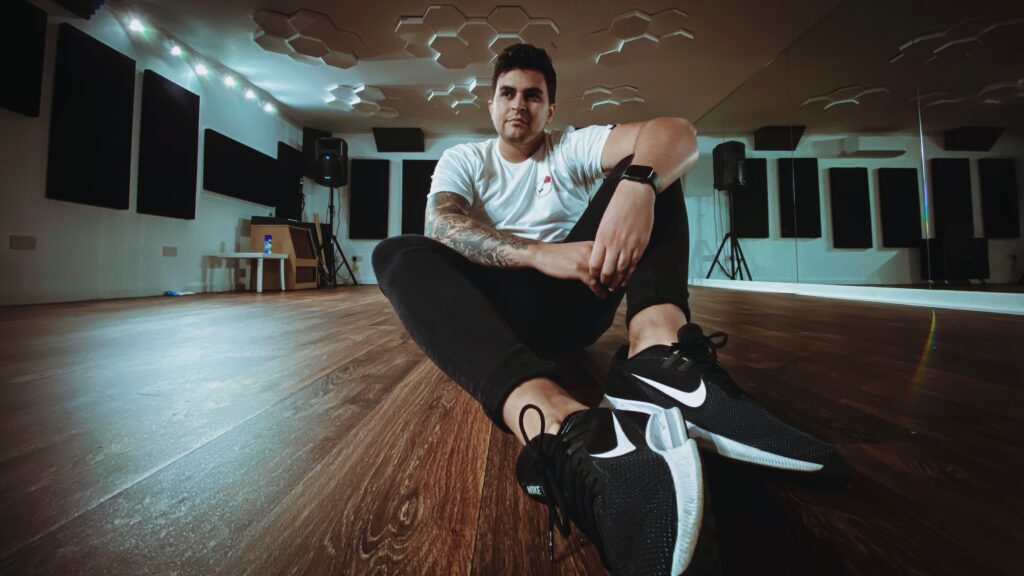 Lloyd Coombes is a freelance technology and fitness writer and reviewer for Fit&Well, with bylines at other Future publications, including Live Science, TopTenReviews, Space.com, and TechRadar. He regularly tests out the latest gadgets, including fitness trackers, headphones, and gaming accessories. When he's not reviewing hardware, Lloyd writes about video games at Dexerto.com.