Best Fitbit deals: the cheapest Fitbits you can buy right now
If you're looking for the best Fitbit deals, we've got you covered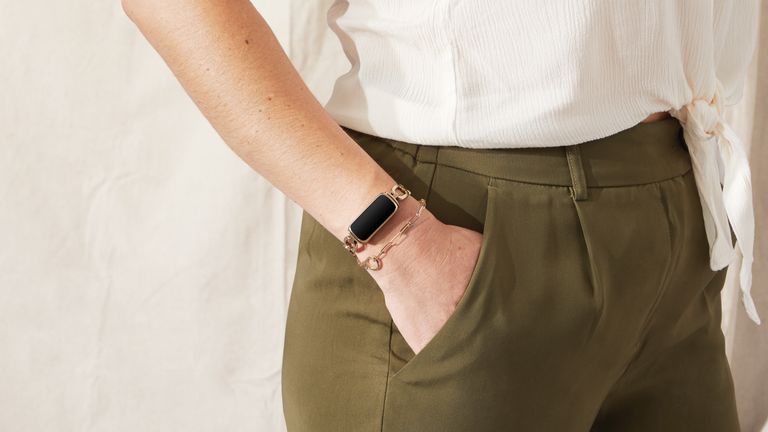 (Image credit: Fitbit)
By Rob Clymo published
The best Fitbit deals save you money on the company's top-range fitness trackers. From premium smartwatches to entry-level step counters, we've found all the best Fitbit deals for every budget and need.
All of the best Fitbits available right now track your steps, monitor your heart rate, and record your sleep. The fitness wearable's data syncs to the companion smartphone app for you to browse and identify trends.
As they are such popular devices, you'll find them at many retailers, which means a lot of opportunities to pick some of the best Fitbit deals as stores enter sales periods or launch special promotions.
Similarly, each time the company launches a new Fitbit tracker or smartwatch, the price of older models drops, so you can pick up a high-quality, feature-packed fitness wearable for less. Right now, this includes premium models like the Fitbit Versa 2 and Charge 4.
Whatever your fitness goals, style preferences, and budget, there's a Fitbit for you. But with all of the best Fitbit deals available today, you can pick up a fully-featured fitness tracker or smartwatch without breaking the bank.
Best cheap Fitbit Sense deals
The Fitbit Sense is, without question, Fitbit's most-advanced smartwatch to date. An electrodermal activity sensor embedded in the back of the watch can monitor your stress levels in addition to your activity, recommending guided meditations or breathing exercise during particularly tumultuous periods. It presents them back to you in a single stress metric just like its sleep score.
Elsewhere, this is a fantastic fitness watch with all Fitbit's usual bells and whistles, including notifications, a full suite of activity features and support for third-party apps. With six days of battery life despite a 1.58in super-bright OLED screen, advanced heart rate tracking technology is present along with a new electrocardiogram app, or ECG. It doesn't just measure your pulse, but monitors the electric activity of your heart to obtain more accurate readings than ever.
Best cheap Fitbit Versa 3 deals
The Versa 3 is the latest model in Fitbit's ever popular Versa line, and it's more Versa-tile than ever (sorry). It's the first Versa with in-built GPS, so you never need to get lost on your trail runs, and its extremely sophisticated sleep tracking functions can monitor your blood oxygen levels. Fitbit's smorgasbord of activity tracking features are here in force, with thousands of workouts available on your wrist at the touch of a button. It's got fast-charging, with a huge six days of battery life from only a couple of hours at the socket.
Best cheap Fitbit Charge 4 deals
If you want the one of the latest Fitbit trackers with bristling with new features then the Fitbit Charge 4 is it. With its awesome OLED touchscreen, heart rate monitor and waterproof credentials it shares looks from its predecessor but it's just that bit cooler.
Adding appeal is NFC, which means you can use the Fitbit Charge 4 for making contactless payments, plus the built-in GPS means there's no need to take your phone come fitness time as this'll sort out your mapping chores with ease.
The Fitbit Charge 4 also comes with Spotify support while a new feature, Active Zone Minutes pushes you to the max with its smart points system for setting goals and tracking performance. It's compatible with Android, iOS and Windows while there's a very tidy 7-day battery life.
Best cheap Fitbit Versa 2 deals
The Fitbit Versa 2 continues to be a hugely popular fitness tracker and sells by the bucketload. That's hardly surprising as it not only looks a treat, particularly because of its striking AMOLED touchscreen but it comes packed with great features too. You get the usual options, such as heart rate tracking, basic step and distance tracking along with the ability to access an overall fitness score. You get plenty of motivational tools on top of that, with access to Fitbit's social network, an app store and you can also tune in and work out via Spotify. Fitbit's Versa 2 has a battery life of 5 days plus, is waterproof and water resistant up to 50 metres. Compatible with Android, iOS and Windows, you even get Amazon Alexa support, which can be used to check things like the weather before you head out
Best cheap Fitbit Versa 2 Special Edition deals
If you're looking for the best Fitbit deals then the Versa 2 Special Edition is always one to keep an eye out for. This smartwatch is the same as the Versa 2 but has a more attractive metal finish and strap. If you like the look, keep an eye out here for deals…
Best cheap Fitbit Inspire 2 deals
Looking for a best deal on an entry-level fitness tracker? The Fitbit Inspire 2 is a perfect place to start. This model features a decent-sized OLED touchscreen, which is made all the better thanks to a Back button on the side that enables you to cycle through its internal menus. The original Inspire had no heart rate monitor, but this new upgrade is a straight boost over the OG and Inspire HR, coming with an in-built heart rate monitor and sleep tracking.
It is waterproof, features 10 days of battery life, double the original Inspire, and is compatible with Android, iOS and Windows. The plastic casing is actually a bonus as it's super-comfy and lighter into the bargain. It's well-priced, but if you're looking for an even cheaper way to access cardio tracking and access to GPS, you'd better look for the best deals on Fitbit's Inspire HR instead.
Best cheap Fitbit Luxe deals
The Fitbit Luxe is a wonderful way to get the best of Fitbit in a slightly more stylish fashion. With an updated, larger AMOLED screen and more functionality than a standard Inspire 2, one of Luxe's main selling points is that it uses a combination of metrics including heart and breathing rates to provide a simple stress management score, adding this to your smorgasbord of stats. It also comes in swappable jewellery-inspired bands, making this an ideal way to incorporate fitness trackers into a more stylish ensemble.
As a new launch, deals are scarce – so if you see the Luxe with money off, snap it up, as it's unlikely to come round again.
Best cheap Fitbit Inspire HR deals
The Fitbit HR Inspire makes the perfect successor to the popular Alta HR but features-wise it actually shares a lot in common with the Fitbit Charge 3. There's lots to keep you occupied with heart rate tracking, GPS via a connected phone, sleep tracking, cardio fitness level monitoring and everything is accessible via a touchscreen. It's waterproof, with water resistance that's good for up to 50 metres. While you don't get the convenience of NFC payment capability the Fitbit Inspire HR does come with Bluetooth and offers smartphone notifications as part of the package too. Lookout also for solid battery life of up to 5 days, all topped off with an extremely svelte design.
Best cheap Fitbit Versa Lite deals
Fancy a variation on the Fitbit Versa theme and want a best price option to go with it? The Fitbit Versa Lite is a neat one-size model that sports a very respectable LCD display, is compatible with Android, iOS and Windows 10 and can be had in an array of different colours. It offers GPS via your phone connectivity, is water resistant to 50 metres and sports Bluetooth LE for good measure. You don't get all the trimmings including Fitbit Play or Versa's popular video coaching or swim-tracking either, but it can often be found heavily discounted. So if you're looking to save cash, or just want to dip a toe into the world of fitness trackers then it's a steal.
Best cheap Fitbit Ionic deals
If bigger is better when you're making a beeline for the best Fitbit deals then consider the Fitbit Iconic. This chunky one-size fitness focused smartwatch comes well suited to small and large wrists, sports a very nice LCD display and works happily with Android and iOS. Battery life is a little over 4 days, there's Bluetooth 4.0 and it comes with built-in GPS too. Cheaper than something like the Apple Watch, you still get plenty of smartwatch and fitness tracker tools, including all of the best Fitbit goal-tracking options. Better still, there's the ability to upload your tunes to the device and pair your preferred headset to the Ionic for music on the move.
Best cheap Fitbit Ace 2 deals
A Fitbit Ace 2 is the natural progression if you like what you see from its predecessor. Get the right deal and you'll find that the Fitbit Ace 2 boasts more protection for its OLED screen while the water resistance has been improved too, so it's properly good for swimming. Most appealing for the kids though are the simplified tracking apps, plus goals and incentives for providing a little bit of motivation. A parent view is handy as it allows you to keep tabs on their activities and the lack of GPS is sensible for this market. Compatible with Android and iOS, the battery life is a respectable 5 days and it weighs in at just 15 grams. This could be the ideal stepping-stone to a Fitbit Inspire perhaps.
All today's best cheap Fitbit deals
Other Fitbit deals
The below have all been discontinued, so we do not recommend them as such. However, if someone is offering a really great deal on one of them – or your own one has recently worn out after many years of service, and you don't want to get a new one – you might want to consider one of these veteran Fitbits…
Best Fitbit Alta deals
Style-conscious fitness fans will like the look of the Fitbit Alta with its cool design flourishes topped off with a delicious OLED tap screen. It's lightweight at just 29 grams and will help you stay on top of your fitness with step, exercise and sleep tracking functions on offer. Another benefit with the Fitbit Alta is its formidable battery life, up to 7 days in fact. While there's no heart rate monitor and it's only splash and rain resistant the tracker works happily with Android or iOS. If you want less of a gadgety-type device and something of a style-statement then this makes a good bet.
Best Fitbit Charge 2 deals
The Fitbit Charge 2 might boast reasonably mild styling but we think that's a real bonus and gives it a certain understated charm. Nevertheless, you get a potent specification packed inside the casing, fronted with a sizeable OLED screen that delivers the details very nicely indeed, including smartphone notifications no less. There's a heart rate monitor, connectivity comes from Bluetooth 4.0 and the Charge 2 will work with both Android and iOS. Expect around 5 days of battery life plus there's the capacity for fending off sweat and rain splashes. Best of all though are the comprehensive multi-sport tracking capabilities, with plenty of on-screen information available as you feel the burn.
Best Fitbit Alta HR deals
Find a cheap deal on the beefy Fitbit Alta HR and you'll not only get yourself another super-stylish fitness tracker, but a model that features a beefy array of latest features. The OLED tap screen is small but works a treat, there's a heart rate monitor plus enough waterproof capacity to beat off droplets of sweat, rain and splashes from your water bottle. Expect great battery life of around 7 days, compatibility with Android and iOS plus the best Fitbit exercise features including step, exercise and sleep tracking. We particularly like its crisp, clear and very practical display that makes it easy to keep an eye on your data while you're working out.
Best Fitbit Blaze deals
The Fitbit Blaze is, in essence, a smartwatch that comes in three different sizes, features an LCD screen but still comes packed with all of the Fitbit internal bonus features. Considering that, it makes a great value proposition with Android and iOS compatibility plus battery life of 5 days. Connectivity comes via Bluetooth 4.0 while you can also tap into GPS if you've got your phone handy too. With a host of fitness tracking metrics and decent enough smartphone notifications the Blaze makes a good alternative if you don't want a conventional Fitbit fitness tracking device.
Best Fitbit Charge 3 deals
The small-but-perfectly-formed Fitbit Charge 3 makes a lot of sense if you're after a low-key tracker with a screen that doesn't take over your wrist. Despite its smaller stature the Fitbit Charge 3 comes with a mini mountain of features, with heart rate monitoring, run and cycle tracking using your phone's GPS plus notifications too. The OLED screen is crisp, the waterproof to 50 metres capability easily fends off rain but it can also be used for swimming and the lightweight performer boasts a battery life of around 7 days. Compatible with Android, iOS and Windows, the multiple apps make it appealing to all sorts of sports fans.
Best Fitbit Surge deals
The Fitbit Surge has been around for a while now, but that naturally means it's often the focus of some of the best deals around. Expect a chunky device that comes in three sizes and boasts a robust exterior. In that respect it's an ideal pick if you're the type who throws your weight around in the gym or during out-in-the-field workouts. A healthy battery life of well over 7 days even with GPS sensing firing on all cylinders means it's got plenty of stamina itself. Bluetooth 4.0, compatibility with Android and iOS along with a cool-looking LCD screen makes the Surge worth investigating. As worn by Barack Obama back in the day no less.
Best Fitbit Flex 2 deals
Fans of fitness minimalism will revel in the styling of the Fitbit Flex 2 wristband. It's really just that, with no screen but a very decent selection of functions including the ability to track steps, distance covered, calories burned, active minutes and so on. Fitbit's Flex 2 makes a lot of sense if you want to keep tabs on stats but don't want too much associated tech wizardry. It'll also work if you wear it in the pool or the sea, as well as the shower too. Easy to set up and use, the Fitbit Flex 2 keeps things simple, which for many folks is just how they like it. Plus you barely know it's on your wrist, unlike some of the heavyweight trackers on the market.
Best Fitbit Ace deals
There are great deals to be had on the Fitbit Ace, which is aimed firmly at the kids' market. So if you have a child who's sporty or want your offspring to get more exercise the Ace makes a great option. With styling that gets a nod from the Fitbit Alta this is a cool looking bit of kit thanks in part to an OLED screen, but it has the benefit of a slightly simplified fitness app selection inside too. It's a little more basic in terms of specification, so there's no heart rate monitor, but the Ace is lightweight and the waterproof finish can deflect splashes and minor amounts of rain though can't be taken in a swimming pool. Nevertheless, with 5-day battery life and compatibility with Android or iOS it's a welcome accessory for any child wanting a Fitbit and any parent hoping to squeeze a little more physical activity out of their little ones.
When is the best time to buy a Fitbit?
Fitbit goes way back when it comes to producing fitness tech and nowadays it produces a Fitbit to suit any kind of user, from young to old and for all levels of fitness. Its devices aren't exactly bargain-basement, but it is possible to get the best Fitbit deals once you've pinned down the best fitness tracker to fit your needs.
So, if you're starting out on the path to better fitness, or feel you're already at your peak and want to stay that way – or even squeeze even more from your workouts - then take a look at these best Fitbit deals that offer up fantastic value.
Here, we've got a guide to the wider Fitbit family. However, if you want to do a spot of Fitbit research, you can jump straight to the best Fitbit deals on its two most popular models or peruse the best offers on arch rival Garmin. If you prefer to broaden the search, we've also got a whole page of the best cheap fitness tracker deals from a veritable plethora of brands.
We always look for Fitbit discounts during key holiday sales, but there are some great deals to be had year-round – although with home fitness being super popular right now, some of the deals don't last long before they sell out. That's why we have our own software, which scans retailers' websites for the latest prices and then lists those prices in our widgets below so you can be sure you're getting the very best Fitbit deal, whichever model you're shopping for.
More deals of Fitbit products
Tech expert Rob Clymo covers multiple bases when it comes to both reviewing and staying in shape, tackling everything from cars and bikes to coffee machines, as well as the latest fitness kit. Keen cyclist Rob can often be found working out, usually by manhandling very large kitchen appliances in and out of the house for testing purposes – one notorious incident saw his plasterwork damaged by LG's weighty and steam-powered 'smart wardrobe', the Styler.