Best water bottle for the gym: Environmentally-friendly, BPA-free ways to stay hydrated
Our pick of the best water bottle for the gym and workouts
Included in this guide:
1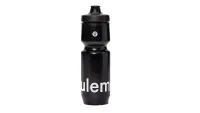 LuluLemon
Purist Cycling Water Bottle
2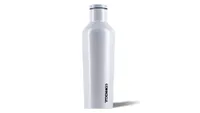 Corkcicle
Dipped Canteen
3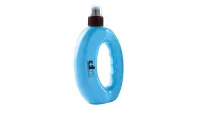 Ultimate
Performance Runners Bottle
4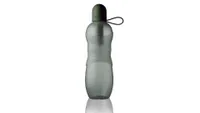 Bobble
Sport Bottle
5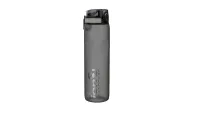 Ion8
Leak Proof Water Bottle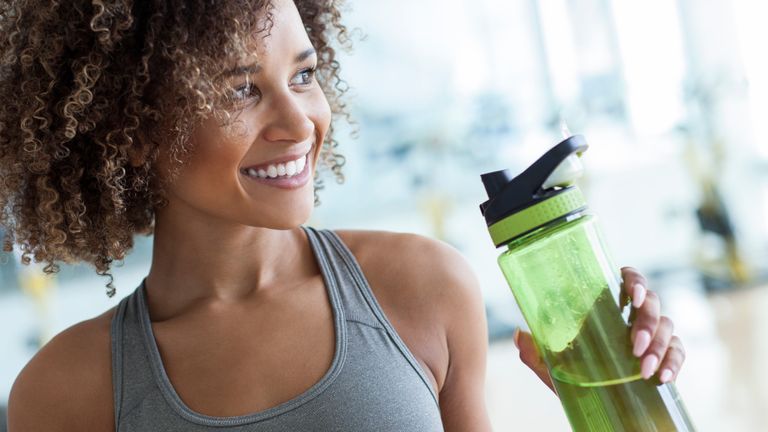 (Image credit: Getty Images)
By Lee Bell
Finding the best water bottle for the gym is essential, given that keeping yourself hydrated during and after a workout is paramount.
Whatever your workout, a decent water bottle can make all the difference. For one, it'll give you an excuse to drink more fluids during exercise This is vital not only in regulating body temperature and lubricating the joints, but also in helping transport nutrients for energy, enabling you to perform better. Then, there's the fact that having a water bottle helps to save the environment while cutting costs on single-use plastics, too. Everyone's a winner with a water bottle in tow!
There's a reason why those standard squeezy designs are still used today. They do the job and they do it well, without trying too hard. Take Lululemon's minimally-designed Purist water bottle. It might be aimed at cyclists, but I've used it for just about every workout and always found it super reliable, easy to use and lightweight when on the go. Priced at £18, it has a clever anti-spill valve so even if the lid is pushed open, water won't leak out unless it's sucked on.
Alternatively, if you're in the market for something a little more fancy, then Corkcicle's Dipped canteen bottle won't fail to impress. For £25, it features an innovative triple wall of insulation, this snazzy stainless-steel water bottle keeps drinks ice cold for up to 25 hours - or piping hot for up to 12 hours if you prefer a cuppa with your crunches.
How to choose the best water bottle for the gym
With a plethora of water bottles available on the market right now, it's virtually impossible to sift through endless web pages and find which would suit you best. Thankfully, I've done the work for you.
It's not just a matter of picking the one that looks the nicest, either - surprisingly, there's a lot to consider when buying a water bottle for the gym. One of the most important factors is size. If you're planning to work out for a good amount of time, like a long distance run, then you'll need a higher capacity bottle (750ml and above) to accompany you on the treadmill and supply you with enough of nature's juice. On the other hand, if you just need something to sip on during a weights sesh, then a 500ml bottle should do the trick.
Ultimately, finding the perfect match comes down to your preferences. Are you looking for cooling tech to help keep your water cold? Does it need to be ergonomically designed for a better grip during your training sessions? Perhaps you want it to filter your water for you as you drink. Or are you simply looking for something stylish to feature in your #gymselfies.
Whatever your reasons, there's something for everyone, regardless of your needs and budget. From cheap and cheerful to super slick, here are the best water bottles to take on your workouts...
The best water bottles for the gym you can buy right now
1. LuluLemon Purist Cycling Water Bottle
Best water bottle for the gym – a classic design with a clever twist
Specifications
Capacity: 769ml
BPA-free: Yes
Material : Recyclable plastic
Reasons to buy
+Built-in liner stops water tasting weird +Anti-spill valve prevents leakage
Reasons to avoid
-Classic design could seem a little boring
They often say they don't make them like they used to, but that couldn't be further from the truth with Lululemon's Purist Cycling water bottle. With a classic squeezy design, it offers everything you need from a water bottle but with the added perk of an anti-spill valve, which I've found is great at preventing leakage as it will only open when you suck on it. Available in black and white only, it would be nice to see some different colour ways here but the addition of a built-in "tasteless" liner - which stops water tasting weird - certainly makes up for it. A firm favourite.
2. Corkcicle Dipped Canteen
Best premium water bottle for gym
Specifications
Capacity: 475ml
BPA-free: Yes
Material : Stainless steel
Reasons to buy
+Thermal tech keeps your workout water cold for hours+Beautifully made and stylish
Reasons to avoid
-On the heavy side
Well, is this the most stylish water bottle you've ever set eyes on? It sure is. And with a name like "Dipped Canteen" are you surprised? Despite its super sleek look that you'd not associate with sweaty workouts, it has an easy-grip design and a non-slip silicone bottom which prevents it from sliding or spilling while you're training. Best of all, though, is its insulation tech, an innovative triple walled design that keeps drinks ice cold for up to 25 hours or piping hot for up to 12 hours, if you fancy a hot drink after exercise, that is. There's also a no-leak screw-on cap which prevents air and liquid from escaping. This water bottle has it all. Although at £25, it's the priciest on the list.
3. Ultimate Performance Runners Bottle
Best cheap water bottle for gym
Specifications
Capacity: 580ml
BPA-free: Yes
Material : Recyclable plastic
Reasons to buy
+Lightweight, ergonomic design +Great for running +Superb value for money
Reasons to avoid
-Admittedly looks rather cheap
Okay, so this workout water bottle might not have the most conventional design, but that's the beauty of it. That, and its low, low price tag.
Ideal if you're looking for something to replenish your thirst that won't cost the earth, the Ultimate Performance is light enough to cling on to while running or jumping about. It also features a finger indentation for a more comfortable grip. With a 580ml capacity, it doesn't hold the most in my lineup of best water bottles, but if you're planning to use it as intended – for short runs or jogging – then it should suit you fine.
4. Bobble Sport Bottle
Best filtered water bottle for the gym
Specifications
Capacity: 650ml
BPA-free: Yes
Material : Recyclable plastic
Reasons to buy
+Filtered water wherever you are +Super squeezy +Easy to use
Reasons to avoid
-Filters need replacing monthly
Ah, filtered water. If only you could get it into your water bottle without awkwardly pouring it from a filter jug, missing the opening and soaking yourself in the process. Well, you can, silly. In this case, it's Bobble Sport: a reusable water bottle made for workouts that filters water as you drink. It works via a carbon filter built into the lid, which removes chlorine and organic contaminants from ordinary tap water as it passes through into your gob. Ingenious. It also has a textured grip and fits into most bike holders. Although, be warned: the filters need replacing monthly and they don't come cheap.
5. Ion8 Leak Proof Water Bottle
Never ruin the contents of your gym bag again!
Specifications
Capacity: 1L
BPA-free: Yes
Material : 'Phthalate free, non-toxic plastic'
Reasons to buy
+Clever one touch lid-opening +Super sleek
Reasons to avoid
-Bottle's frosted surface can easily scratch
It's happened to the best of us: you didn't quite close the lid properly on your water bottle before throwing it into your gym bag. Before you know it, your wallet is soaked, your earphones are unresponsive and your back is left with a suspicious wet patch. This is where Ion8's leak-proof water bottle comes in.
With a hygienic spout cover which flips open with one finger and locks closed for safety, it's ideal for preventing spills. It's also slim enough to fit into most bike holders, despite its large, one litre capacity. It might scratch easily but its soft touch grip and a handy carrying ring make up for it.
Lee Bell is a London-based journalist, copywriter, specializing in all things tech and lifestyle. He is also a qualified personal trainer. He started his journalism career a decade ago as a reporter covering the latest gadgets and innovations at tech tabloid The Inquirer. Lee went freelance in 2016 to broaden his expertise, moving into news, reviews and feature writing for a host of national print and online lifestyle titles such as GQ, Forbes, Esquire, Men's Health, Wired, The Metro, and The Mirror. He has an insatiable appetite for travel, Dharma yoga, and the odd outdoor challenge.