Best water bottles for hiking 2023: durable bottles for the outdoors
The best water bottles for hiking are a convenient way to stay hydrated while out walking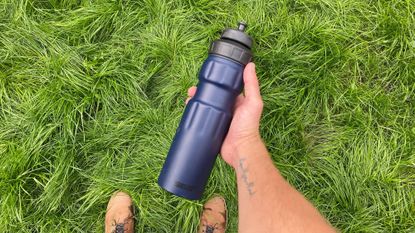 (Image credit: Future)
If you enjoy taking a walk outside, then the best water bottles for hiking make a great companion. Whether you're taking a short local stroll or setting off on an extended hike in a forest or park, carrying one of these durable, lightweight bottles means you'll keep hydrated.
Most water bottles aren't explicitly designed for hiking, though, which can make deciding on a container quite a challenge. To save you endless hours exploring stores for a convenient, easy to carry option, we've tested the best hiking water bottles around right now.
We felt that the Sigg Water Bottle Sports was the best option overall, combing a durable design with an easy-drink cap and costing around $25/£21. For the largest bottles, like the 85 fl oz/2,500 ml CamelBak Rogue backpack, you can expect to pay close to $75/£65.
Fortunately, there's a lot of choice out there to suit a range of lifestyles and budgets. To help you out, we've roundup up our pick of the best water bottles for hiking, including BPA-free plastic options and large, easy to carry kegs to keep you hydrated while out walking.
The best water bottles for hiking
1. Sigg Water Bottle Sports
The best water bottle for hiking for most people
Specifications
Volume: 23.4 fl oz / 750ml
Weight: 5.7 ounces
Features: Recessed grip, sports cap
Optional extras: Replacement caps
Material: Aluminum
Reasons to buy
+
Extremely durable design
+
Sports mouthpiece is easy to drink from
Reasons to avoid
-
Exterior gets extremely cold after being in the fridge
-
Metal body makes a lot of noise in a bag
The Sigg Water Bottle Sports is a lightweight, metal bottle designed for hikes, walks, and workouts. It can hold a sizeable 23.4 fl oz/750ml of water, but only weighs 5.7 ounces when empty, so it shouldn't add too much to your hiking setup. The bottle isn't particularly complicated; there's just the aluminum body and a screw-fitted sports cap.
But that simplicity is what we liked when we tested the Sigg bottle; all you needed to do was unscrew the cap, turn on the tap, and quickly refill your bottle. The sports cap is easy to drink out of, but it also keeps the water flowing at a consistent pace, so you never get overwhelmed with water when trying to take a sip as you walk.
Reusable bottles help reduce single-use plastic waste, but the Sigg bottle is also recyclable. However, the aluminum body does mean that the bottle gets extremely cold if you put it in a fridge or fill it with cold water. Depending on the conditions, this may cause condensation, too. But these issues aside, we found that the Sigg Water Bottle Sports is easily one of the best hiking water bottles available today.
What the users say
The Sigg Water Bottle Sports currently holds an average rating of 4.6 out of five on Amazon from over 850 reviews. Users appreciate the range of colors, the bottle's durability, and the sports cap. One reviewer summed up the general feeling—"Great water bottle! Love the cap as the water flows freely."
Some people found that the drinking mechanism takes a while to get used to, as you can't squeeze to release more water like on a plastic bottle. And not even liked the all-metal design, especially as it doesn't offer any insulation. But overall, owners are pleased with the quality and durability of the hiking bottle.
---
2. Brita Fill & Go Active
The best budget water bottle for hiking
Specifications
Volume: 22 fl oz / 600ml
Weight: 5.3 ounces
Features: Sports cap mouthpiece, filter, carry loop
Optional extras: Replacement filters
Material: BPA-free plastic
Reasons to buy
+
Nice tasting filtered water
+
Dishwasher safe (without filter or mouthpiece)
Reasons to avoid
-
Small volume
-
Filter not suitable for water purification
If you don't like the taste of tap water, then you'll love the Brita Fill & Go Active. The 22 fl oz / 600ml bottle contains a filter that slots into the lid section below the sports mouthpiece. As you drink, water is drawn through the filter and it traps substances like chlorine that can affect its taste.
The filters are replaceable, and you can also use the bottle without them if you need to. However, they aren't fine enough to filter out things like bacteria and protozoa, so we don't recommend this system as a way of getting fresh water from outdoor water sources. We really like the sports cap on this bottle, which makes swigging as you walk a less risky affair, and there are several colours to choose from.
It's a great value-for-money option for those who like fresh-tasting water while they hike, although we think it could do with being slightly higher in capacity. If you're going on a longer hike, or you're someone who drinks a lot of water like us, we'd recommend bringing another bottle with you.
What the users say
Over on Amazon, the Brita Fill & Go Active has an average rating on 4.6 out of five. Bottle owners were particularly impressed with how easy it was to drink, despite the filter, and the durable plastic design. One user was particularly won over, commenting "now I'm reaching my daily water intake easily because it's a pleasure to use it."
Some people noted that the plastic materials used can cause an unusual taste or a noticeable synthetic smell which affected their enjoyment of the water. However, most were pleased that the filter takes out the sometimes-overpowering smell and taste of chlorine used during water processing.
---
3. CamelBak Rogue Hydration Pack
The best backpack water bottle for hiking
Specifications
Volume: 85 fl oz / 2,500 ml
Weight: 8 ounces
Features: Refillable reservoir, backpack, two external pockets, chest strap
Optional extras: Replacement valves, cleaning kit
Material: Nylon backpack, plastic reservoir
Reasons to buy
+
Large capacity
+
Backpack design is extremely convenient
Reasons to avoid
-
Can be challenging to refill without spilling
-
Difficult to get the water flow when supply nearing the end
The CamelBak Rogue Hydration Pack isn't a regular water bottle you can store in your bag—it's a 85 fl oz / 2,500 ml water bottle backpack instead. This makes it ideal for hiking, long runs, or even days out when you want easy access to water. The Rogue Hydration Pack comes in two parts; a lightweight backpack with small, secure pockets and a refillable, removeable hydration reservoir inside.
There are hard plastic hooks inside the bag to keep the reservoir's opening in place for easy refilling, although we found that it was often quite challenging to close the lid without water spilling out if you've filled it to the top. Once you've got the backpack on, a tube extends across your shoulder with a lockable valve at the end for you to drink out of.
You sometimes need to suck quite hard to make the water flow, especially when you're getting close to the bottom (we found that using one hand to compress the backpack and increase the pressure helped too). But we were impressed by the convenience of carrying so much water around. We even used it to stay hydrated at a week-long music festival in place of queuing for drinks.
What the users say
The CamelBak Rogue Hydration Pack currently holds an impressive 4.6 out of five on Amazon from over 2,000 reviews. Many reviewers are long-term fans of CamelBak's products, having used many of the company's bags in the past. But even they appreciated the lightweight design on offer here, with users taking their packs on endurance races, walks, and runs without issue.
Some first-time users found that the drinking tube can take a bit of getting used to, particularly as you need to suck quite hard initially to get the water to flow. And not everyone was keen on the additional cleaning you need to do compared to a regular bottle. However, with over 80% of reviewers awarding the pack five out of five, most were impressed with the Rogue Hydration Pack.
---
4. Klean Kanteen Classic
The most durable water bottle for hiking
Specifications
Volume: 27 fl oz / 800 ml
Weight: 7.5 ounces
Features: Flow mouthpiece
Optional extras: Different caps
Material: Powder-coated stainless steel
Reasons to buy
+
Durable, lightweight design
+
Dishwasher safe
Reasons to avoid
-
Not insulated
-
Can be noisy when drinking
Designed to last, the Klean Kanteen Classic is a popular water bottle choice for those with an active lifestyle. The single wall design makes the bottle particularly lightweight, small and easy to bring anywhere. A powder coat finish also means the bottle is durable and chip-resistant, making it safer for you and the planet.
While the classic design isn't insulated, ice can be added to the 1.75-inch opening by unscrewing the lid. A narrow profile means it fits in most cup holders in cars and on exercise machines and strollers too. There are 10 colors and designs and four sizes in total to choose from. The bottle comes with a sports cap with flow mouthpiece that can be removed for easy cleaning.
Other compatible caps available to buy include a carry loop cap and a bamboo cap. The sports cap can be slightly squeaky when you drink from it, but we tended not to notice this too much. We also never found any issue with the Klean Kanteen spilling in our bag. Plus, it's dishwasher friendly, which makes cleaning it a breeze!
What the users say
The Klean Kanteen Classic has a respectable 4.1 out of five stars on Amazon, with most users praising the durability and design of the multi-purpose hiking water bottle. Many reviewers even noted how they were replacing a well-used older version or buying several new ones for friends and family.
However, like use, they also found that the sports cap can be noisy, but that this wasn't a deal breaker. Instead, users were left impressed by the Klean Kanteen bottle, especially as it is the right size to fit in standard cup holders, drink trays, and even bike water bottle holders, making it a great choice for outdoors activities.
---
5. The Gym Keg
The best water bottle for hiking with a large volume
Specifications
Volume: 74.3 fl oz/ 2,200 ml
Weight: 14.1 ounces
Features: Carry loop handle, pop-open lid, insulation sleeve
Optional extras: None
Material: BPA-free plastic, neoprene sleeve
Reasons to buy
+
Leakproof
+
Cover is easy to remove for cleaning
Reasons to avoid
-
Whistles as you drink from it
-
Not easy to sip out of on the go
The Gym Keg is an ideal water bottle if you like taking on long hikes and want to ensure you'll have enough water to last your journey. This bottle has a volume of just over 74 fluid ounces/ 2.2 liters which does make it relatively heavy to carry when it's full.
To help with this, the bottle has a built-in handle that is easy to grip even if your hands do get a little sweaty during a strenuous hike or workout. There's also a carry loop that easily fits around your hand or wrist, or alternatively, we found it worked well attached to a backpack.
During testing, we found this bottle to be fully leak-proof and despite being thrown around in our backpack, the cap stayed firmly on. When we stopped for a water break, we did find you do need to fully stop and take a sip otherwise it's quite easy to slosh water on yourself due to the large size of the bottle. Because of this, it's not the best option if you are into trail running or fast hikes and need something to sip while you run.
Cleaning The Gym Keg is easy and the insulating sleeve can be removed so that you can wash the bottle in warm soapy water. It isn't suitable for placing in the dishwasher, however. We also found that this bottle makes a whistling sound as you sip from it, which could be frustrating for some.
What the users say
The Gym Keg scores an average of 4.4 out of five stars on Amazon. Users praise the sturdy lid and claim it's leakproof and easy to carry with the loop and handle options. Many users also say this bottle is ideal for helping them stay on top of their daily water goals.
Where The Gym Keg falls down, according to reviewers, is that it's not dishwasher safe and one user added, "Because of the small opening and the handle…that makes it a little more of a pain [to clean]."
---
How to choose the best water bottles for hiking
Before you invest in one of the best hiking water bottles, it's important to think about how you want to use the bottle and how you'll carry it. But there are several other factors to consider before making your decision, too.
Weight
Whether you're out on a short walk or a long multi-day hike, you don't want to add too much extra weight to your setup. Our guide includes several lightweight options, but your choice may depend on whether you'll carry it by hand or in a bag.
The empty weight is also crucial for larger containers—as they store more water, they'll feel heavier than smaller bottles when filled, so it's handy to reduce the weight of the bottle itself as much as possible.
Materials
If you've been looking for the best water bottle for gym workouts, you'll notice that many of these are made of thin plastics, designed to be thrown around during a workout or place in a cup holder on a machine.
Water bottles for hiking can be more varied as they're likely to end up in a bag, but also because you may want to keep drinks as cool as possible throughout the day. That's why you can find aluminum bottles designed to keep things at your desired temperature for longer.
Features and extras
Although you can find basic water bottles with a screw top and little else, the best water bottles for hiking have useful extras, like insulation sleeves, carry loops, and alternative mouthpieces.
If you're after a single water bottle that can see you through long hikes, local strolls, and a typical workday, these extras can turn your hiking water bottle into something a bit more adaptable and convenient.
We've also included a CamelBak hydration backpack in our guide, which is housed in a lightweight bag with pockets, straps, and netting. If you don't need to take much out with you, then these kind of features and accessories can help keep your pockets clear.
How we test the best water bottles for hiking
Before we recommend any hiking water bottles, we put them to the test to make sure they can withstand regular use. To easily compare between bottles, we use the same testing process for each container.
The first thing we consider is the weight of the empty bottle and materials used. We place water into the bottle and experiment with drinking temperatures after leaving at room temperature and in a fridge, plus the effect it has on the outside of the bottle.
We pay close attention to the mouthpiece, as this determines how easy it is to drink while on the move. But between sips, your bottle needs to be held or stored away, so we consider how easy it is to place in a bag, attach with a clip, or carry on your back.
Because you regularly fill it with water for a variety of sources and your mouth frequently touches the bottle, it's also important to look at how easy it is to clean. Even if it's tricky by hand, we also look at whether the parts are dishwasher-safe.
FAQs
How do you carry water while hiking?
When you're out for a short walk, it's easy enough to carry a water bottle with you. Alternatively, many neighborhoods have taps, water fountains, or grocery stores where you can grab a quick drink and rehydrate.
But that's not always the case for longer walks and hikes, especially if you're heading out on a trail or a more rural path. So, you'll want to keep water with you so that you can stay hydrated and enjoy your time outdoors.
The best water bottles for hiking can be carried by hand and many have clips or carry loops so you can attach them to your clothing or bag. If you don't need much storage, you could opt for a hydration backpack to distribute the weight of the water across your shoulders.
Get the Fit&Well Newsletter
Start your week with achievable workout ideas, health tips and wellbeing advice in your inbox.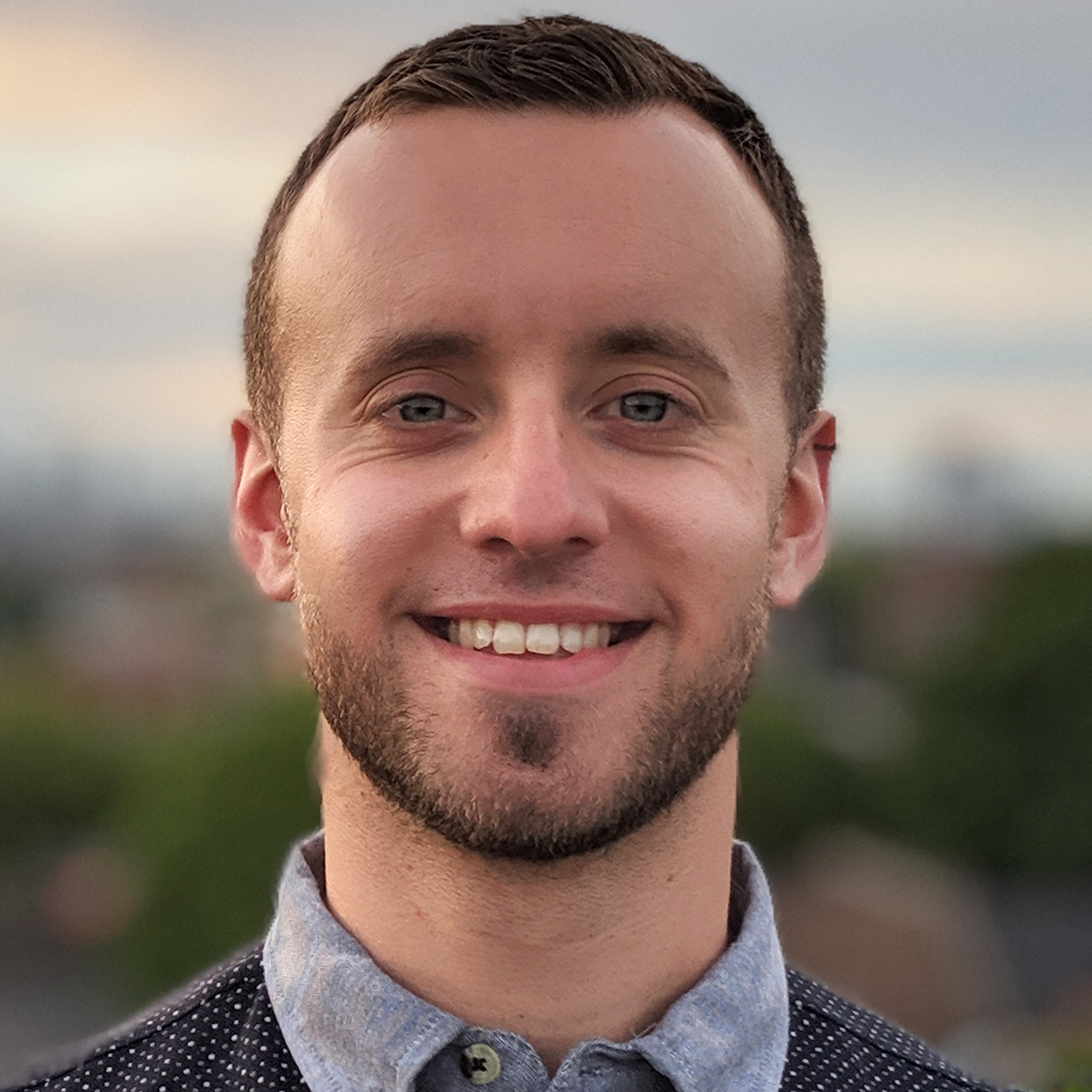 James is a London-based journalist and Fitness Editor at Fit&Well. He has over five years experience in fitness tech, including time spent as the Buyer's Guide Editor and Staff Writer at technology publication MakeUseOf. In 2014 he was diagnosed with a chronic health condition, which spurred his interest in health, fitness, and lifestyle management.
In the years since, he has become a devoted meditator, experimented with workout styles and exercises, and used various gadgets to monitor his health. In recent times, James has been absorbed by the intersection between mental health, fitness, sustainability, and environmentalism. When not concerning himself with health and technology, James can be found excitedly checking out each week's New Music Friday releases.