Air Fryer deal: Save nearly $100 on this 5.2L Emerald Digital Air Fryer at Best Buy
This Emerald Digital Air Fryer is better than half price at Best Buy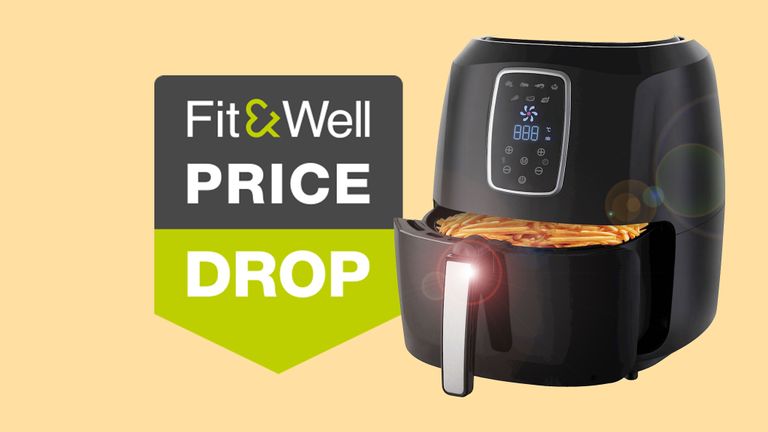 (Image credit: Best Buy)
By Matt Evans
The best air fryer models are a great way to have your cake and eat it too. You get to chow down on some of your favourite fried foods, in the healthiest way possible while using very little added oil. Currents of hot air circulate the oil until the contents of the fryer are evenly coated, heating it up until you get a perfect finish every time. 
Digital air fryers, with automatic timers and various settings for different kinds of meat and vegetables, are often quite expensive. But right now, you can save $90 on the price of the Emerald digital air fryer, bringing it down to well under half price. Check it out below: 
Air fryer deal: Get it here
Emerald - 5.2L Digital Air Fryer - Black | was $139.99 | now $49.99 at Best Buy
Save a huge $90 on this awesome air fryer. The huge 5.2L capacity makes bulk cooking a breeze, while the nonstick coating allows easy food release so you can serve dishes and clean up without hassle. The built-in timer runs up to 60 minutes. View Deal
Air fryer deal: Why get this great bargain?
It's worth splashing out on a digital fryer. Simply select from one of the seven preset programs, from chicken to fish to vegetables, and start cooking with the press of a button. Adjustable temperature control from 180°F to 400°F and the timer takes all the stress out of cooking: simply punch in your desired setting and leave it to do its work.
Several delicious recipes are included with the fryer, allowing you to get started straight away. It's not just fries they're good for, either. Air fryers can be used to fry a whole host of foods, including bacon, chicken wings, vegetables – and, with the hefty 5.4L capacity, even a whole chicken. 
Air frying is the same as roasting more or less, but air fryers require far less oil – typically just a teaspoon's worth. Using a healthier oil like coconut or olive oil instead of vegetable or sunflower oil will just compound the extra benefits. 
More great air fryer deals below: