I'm a fitness writer—here's why an Amazon Basics Kettlebell is one of the best things you can buy during Black Friday
If you want to build muscle without the hassle of a gym membership, good-quality cast-iron kettlebells can be a great place to start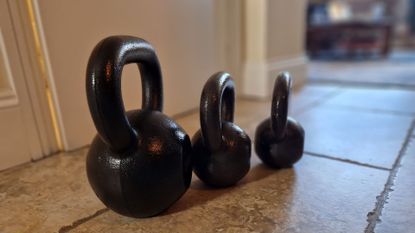 (Image credit: Lou Mudge)
Recent updates
21/11 | Updated to add in a new deal 24/11 | Updated to replace a deal 25/11 | Updated - the original deal is back!
I've been lifting weights for about 10 years and I always come back to the same basic tool: the humble kettlebell. These versatile tools are (in my opinion) superior to the overly simplistic dumbbell, because their off-center weight challenges your balance and opens the door to fun moves like the kettlebell swing.
I specifically like these 45lb kettlebells (currently reduced by 46%) from Amazon's basic range, because the handles are small enough for my hands, so there's no risk of dropping them when I perform an exercise. Another favorite of mine, TruGrit, has a 12lb offering that has 46% off for Black Friday if you're looking for something lighter.
In my opinion, there is little worse than a kettlebell with massive handles that slip out of my grip even when I'm wearing good-quality fitness gloves (I use these from ATERCEL, which cost less than $12.)
The Amazon Basics aren't quite of the quality of competition-standard kettlebells, but they are much better than some of the plastic-coated options available, and even the heavier ones are fairly durable thanks to their cast-iron construction.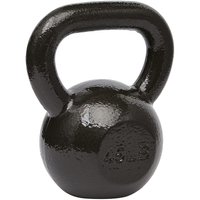 Amazon Basics 45lb kettlebell: was $49.73, now $27.10 at Amazon
Save 46% on this great basic kettlebell from Amazon. Weights are notoriously expensive and the price seems to rise with the weight of the item. However, if you cash in on this great early Black Friday deal, you can get a 45lb kettlebell for less than a dollar more than the retailer's 25lb option.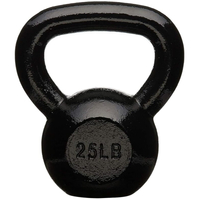 Amazon Basics Cast Iron Kettlebell 25lb: was $48.04, now $48.04 at Amazon
Save 15% on this cast iron kettlebell in the Amazon Basics range. The black enamel finish increases durability and corrosion protection, so you can use this kettlebell outdoors or indoors. The textured wide handle helps ensure a comfortable, secure grip.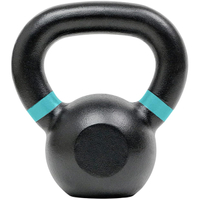 Tru Grit Fitness Cast Iron Kettlebell 12lb: was $34.99, now $14.99
Save 57% My favorite kettlebells to use are those that keep things simple, and this Tru Grit weight does just that. It does the basics brilliantly with a cast iron design that's built to last, an easy-to-wield shape and a lightly textured powder coated handle for extra grip during sweaty sessions.
If this weight is too heavy for you, there are still some discounts available on other kettlebells in the Amazon basics range.
I use this kettlebell to add extra resistance to my squats. I do goblet squats and squat thrusters holding the kettlebell, and then shift to a lighter weight for some of my other exercises. I also like to add it to my glute bridges, holding it over my hips to increase the difficulty of the exercise. In my opinion, the cast-iron and enamel coating makes these some of the best kettlebells you can buy on a budget.
The great thing about kettlebells is that they're versatile: as well as a range of lower-body kettlebell workouts, the ergonomic design means you can add them to a standard exercise to make it weighted.
Get the Fit&Well Newsletter
Start your week with achievable workout ideas, health tips and wellbeing advice in your inbox.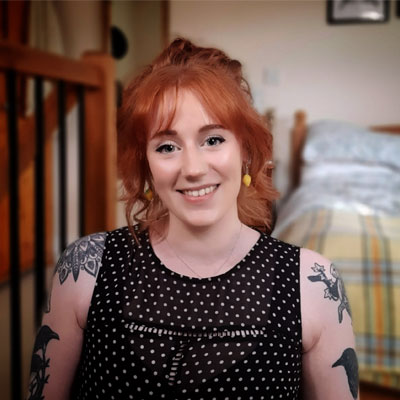 Lou Mudge is a Health Writer at Future Plc, working across Fit&Well and Coach. She previously worked for Live Science, and regularly writes for Space.com and Pet's Radar. Based in Bath, UK, she has a passion for food, nutrition and health and is eager to demystify diet culture in order to make health and fitness accessible to everybody.
Multiple diagnoses in her early twenties sparked an interest in the gut-brain axis and the impact that diet and exercise can have on both physical and mental health. She was put on the FODMAP elimination diet during this time and learned to adapt recipes to fit these parameters, while retaining core flavors and textures, and now enjoys cooking for gut health.