Philips SmartSleep Black Friday deal: Save $$ on the best natural nightlight at Best Buy
Trouble sleeping? Ease your way into and out of sleep with the Philips SmartSleep Light Therapy Lamp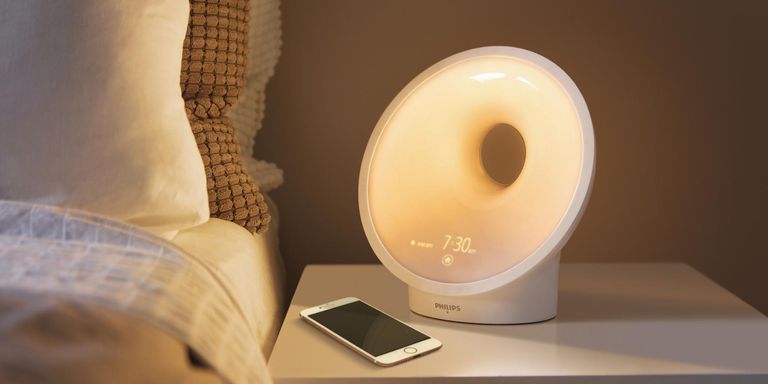 (Image credit: Philips/Best Buy)
By Matt Evans
Plenty of times, you'll be getting up to go to work, only to find it's still dark as the winter months draw in. If this is your case, you want to scour the Black Friday fitness deals for a slow, gradual wake-up simulating smart nightlight, to avoid that dreaded seasonal affective disorder.
Philips, renowned for its Hue smart bulbs, have struck gold again with the Philips SmartSleep Light Therapy Lamp. Normally $200, you can save $45 on the handy easy-sleep tool at Best Buy. Check out the deal in full below:
Get the Philips SmartSleep Lamp here:
Philips SmartSleep Sleep and Wake Up Light Therapy Lamp - White | was $199.99 | now $154.99 at Best Buy
Philips SmartSleep Sleep and Wake Up Light Therapy Lamp - White | was $199.99 | now $154.99 at Best Buy
Philips smartlights are tough to find discounted even at big stores like Amazon, so to see money off at Best Buy is a good deal. You'll be able to drift off naturally thanks to the Therapy Lamp's soft hues dimming, mimicking a sunset. When turned on at night, it will provide jsut enough light for your to stumble your way to the bathroom without waking you up at full-blast. 
Why get a Philips SmartSleep Lamp?
Studies like this one, published in the journal Photochemistry and Photobiology, found that our home lighting situations do affect our circadian rhythms. Having a night lamp that mimics sunsets and sunrises, from soft morning red through orange and yellow, helps us sleep more naturally.
ou could be getting ready for bed, only to be thrown into darkness from a formerly daylight-bright room. This interferes with your sleep, ensuring you take longer to fall asleep and hitting you with too much light if you need to get out of bed at night.
The lamp also acts as an alarm, playing ambient music or nature sounds to help ease us out of sleep in the mornings. The light-guided wind-down function is designed to help get you to sleep by using breathing exercises, while multi-level touch displays lets you choose your settings quickly and easily.
If you're strongly in favour of getting a good night's sleep (and let's be honest, who isn't), the Philips SmartSleep Light Therapy Lamp is worth snapping up. Alternatively, if you struggle with seasonal affective disorder in the winter months, consider one of the best SAD lamps to help boost your mood.
You can also grabs the Philips Hue Wireless starter set from Best Buy to turn the rest of your home into a synergised, smart-lit home worthy of Tony Stark, priced at $69.99.
Black Friday fitness deals from around the web