With these Cyber Monday home gym deals, I've built my dream workout space
Been waiting for Cyber Monday home gym deals? Design your perfect setup for less right now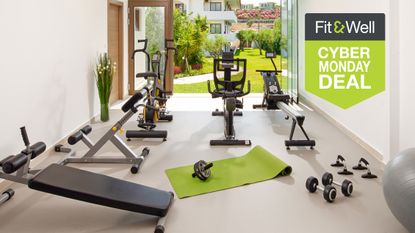 (Image credit: Getty Images)
With these Cyber Monday home gym deals, I've built my ideal indoor training setup. After nearly two years of working out at home, it's time to start appropriately kitting out the space so I can push myself towards new goals without coasting.
Black Friday may be over for another year, but Cyber Monday is where you'll find some of the most significant savings on workout machines, equipment, and Cyber Monday weights deals before the day is out. That's why it's the perfect time to start investing in your home gym.
But my focus is still on getting the best value from my purchases. Even if I could afford to splash out, I still want any Cyber Monday home gym deals to be multi-functional, fit in around my home, and have a purpose.
That's why my wish list focuses on workout essentials, like the Bowflex SelectTech 552 adjustable dumbbells, which are on sale for $299 at Best Buy, taking 25% off the regular price right now. These are adaptable for most resistance training exercises and don't take up too much space.
Excitingly, Bowflex includes a one-year subscription to its JRNY fitness app, with personalized strength training workouts adapted to the SelectTech 552 weights. And I want the SelectTech 5.1S Stowable Bench to make training comfortable and effective.
Don't miss out on these massive Cyber Monday home gym deals below!
Cyber Monday home gym deals: Quick links
US Cyber Monday home gym deals: Quick links
UK Cyber Monday home gym deals: Quick links
Cyber Monday home gym deals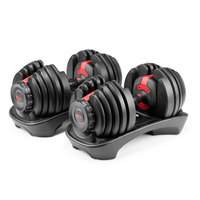 Bowflex SelectTech Dumbbells (pair) | was $399, now $299 at Best Buy
This set of adjustable dumbbells come with a one-year subscription to the JRNY fitness app, with personalized strength training workouts. Each dumbbell has a 5-52.5lbs range and has a quick selection dial. Save 25% right now.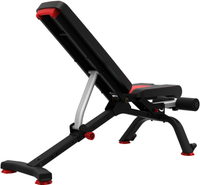 Bowflex SelectTech 5.1S Stowable Bench | was $399.99, now $249.99 at Best Buy
Dumbbells are useful, but with this Bowflex bench, you can get the most from your workout. Its foldable design makes it easy to store, and it 6 adjustable angles for upper-body training. Right now, you can take almost 40% off this versatile bench.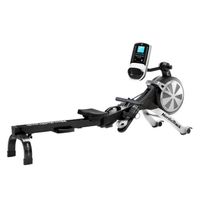 NordicTrack RW500 Rower | was $999.99, now $799.99 at Best Buy
This rowing machine is one of the most versatile NordicTrack models. It supports iFit virtual classes, but doesn't have a built-in smart display, so you can opt for your preferred provider instead. The foldable rower is easy to store, and has 26 digital resistance levels. Don't miss out on this rare $200 saving.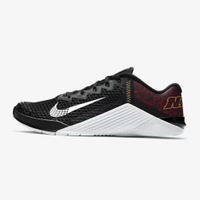 Nike Metcon 6 | was $130, now $94.97 at Nike
These cross training shoes are practical, comfortable, and fashionable. Available in 10 colors, the Metcon 6 have improved ankle support for multi-exercise use, and a breathable design to keep you cool during the hardest HIIT workouts. Don't miss out on $35 off today.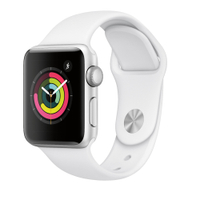 Apple Watch Series 3 | was $199, now $169 at Best Buy
The Apple Watch is the most popular smartwatch for a reason. It has built-in GPS, a heart rate sensor, automatic workout detection, and an 18-hour battery life. There are newer models, but the Series 3 is the best value option. Save 15% on Apple's health-focused wearable today.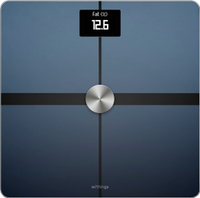 Withings Body+ Smart Scale | was $99, now $69 at Best Buy
If you're after six-pack muscle, you'll see the results, but these smart scales are ideal for tracking your progress. Alongside weight, you can measure your body fat and muscle. The Body+ supports up to 8 users and data syncs to the Withings Health Mate app. Save 30% on these accurate scales right now.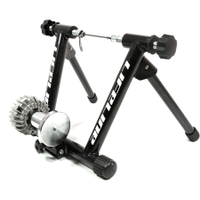 Lifeline TT-02 Fluid Turbo Trainer | was $222.99, now $139.99 at Wiggle
If you already own a bicycle, this is the most cost-effective way to train at home. Lock your rear wheel into place and you can take up spin classes from anywhere. When you're ready to go for a cycle, the turbo trainer folds up for easy storage. Save 37% today.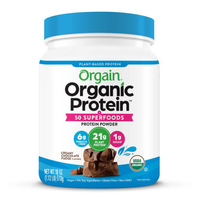 Orgain Organic Protein Creamy| was $25.99, now $15.74 at Walmart
Considering Veganuary next year, or looking to cut down on dairy? This protein powder is vegan-friendly, available in multiple flavors, and has 21g of protein per serving. Plus it contains 50 superfoods and the powder is certified USDA organic. Save 40% on this plant-powered supplement right now.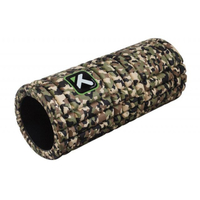 TriggerPoint GRID 1.0 Foam Roller | was $39.99, now $29.99 at Dick's Sporting Goods
Foam rollers are essential for speedy post-workout recovery. Place them under your body and as you roll across them, it massages the muscles to promote blood flow and faster recovery. Right now, save 25% before the deal ends.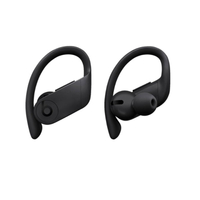 Beats by Dre Powerbeats Pro | was $249.99 | now $149.99 at Best Buy
If you're an iPhone user, these are some top workout earbuds. They are IPX4-rated for water and sweat resistance, have a 9-hour battery life, and use Apple's H1 chip for Siri integration. You don't often find discounts on Beats headphones, so save $100 while you can.
More recently, my main fitness goal has been to stay healthy as the years pass by. Of course, getting stronger and building muscle is a big part of that, but so is keeping tabs on my heart, monitoring my progress, and prioritizing comfort and recovery.
That's why I'm buying the Withings Body+ smart scales, Nike Metcon 6, and an Apple Watch Series 3 as part of this year's Cyber Monday home gym deals. To keep my cardio training on track, I've added the NordicTrack RW500 rowing machine and a turbo trainer to my basket too.
If this isn't your dream setup, you can use all the Cyber Monday elliptical deals to save on full-body workouts. Then, build cardio into your routine for less with this year's Cyber Monday treadmill deals. Or, if you're more of a rower, find practical, space-saving options with all the Cyber Monday rowing machine deals as well.
Cyber Monday fitness deals: US retailer quick links
Cyber Monday fitness deals: UK retailer quick links