Three days of gluten-free meal ideas, courtesy of Louise Thompson
The health and fitness influencer exclusively shares three days' worth of delicious gluten-free meal ideas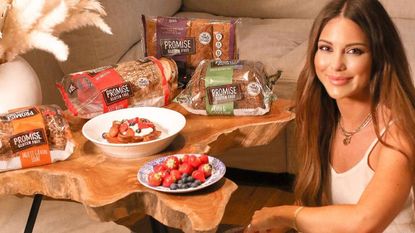 (Image credit: Promise Gluten Free/Louise Thompson)
Get the Fit&Well Newsletter
Start your week with achievable workout ideas, health tips and wellbeing advice in your inbox.
Thank you for signing up to Fit And Well. You will receive a verification email shortly.
There was a problem. Please refresh the page and try again.
Looking for gluten-free meal ideas but struggling to find inspiration that's as tasty as it is right for you? Louise Thompson is on-hand to help.
The Made in Chelsea star turned health and fitness advocate has been experimenting with gluten-free meals ever since she was diagnosed with the inflammatory bowel disease ulcerative colitis two years ago.
Now she's teamed up with Promise Gluten Free , makers of low-fat, high-fibre, nutritionally rich vegan gluten-free breads, to create a collection of delicious gluten-free recipes that have all been tried and tested by the woman herself.
Speaking about the partnership, 30-year-old Louise said: "I love sharing my food wins with the world. I eat to live, but more importantly I LIVE to eat and I love to share my passion for food with my followers."
She added that she thrives on helping her fans build healthy eating habits "so they can enjoy the good stuff too without having to restrict food or abstain from particular food groups."
"One of my (un)guilty pleasures is bread. I love the texture, I love the taste, I love the ease of preparation, the simplicity and the versatility. And so, I hope you'll enjoy this meal plan and all the ways I've incorporated Promise Gluten Free's delicious produce into my recipes."
Check out all three days' worth of Louise's gluten-free meal ideas below, split handily into breakfast, lunch and dinner. Bon appetit!
Gluten-free breakfast ideas
DAY 1: FRENCH TOAST
Serves two. Macros per portion: Calories: 323, Carbs: 29.1g, Fat: 14.4g, Protein: 16.5g
Louise says, "I am OBSESSED with the brioche bread. In my household it disappears pretty quickly. My next-door neighbors pop round just to steal a slice, and I always have some in the toaster to serve warm when people visit. It's a real crowd pleaser and this is one of the most delicious home-cooked breakfasts around."
Ingredients
4 slices of Promise Gluten Free Brioche Loaf
2 large free-range eggs
150 ml milk
Pinch of salt
Butter for frying
50 blueberries
100g strawberries
100ml Greek or coconut yoghurt
Method
Whisk together the eggs, milk, and pinch of salt in a baking dish.
Dip the slices of bread both sides into the egg mixture.
Meanwhile heat a frying pan and melt the butter until it's foaming.
Fry the bread, in batches, on each side until golden.
Serve drizzled with maple syrup with the fruit and yoghurt
DAY 2: AVOCADO, PESTO & EGGS ON TOAST
Serves two. Macros per portion: Calories: 415, Carbs: 38.9g, Fat: 44g, Protein: 21.8g
Louise says: "Back with the Brioche loaf! It's so funny when I love something, I LOVE sharing it and making everyone try it, I'm not stingy like that. I personally like to have it for breakfast so here's a variation of the staple avocado toast. Promise Gluten Free gives me the option to make simple swaps without feeling like I'm making big changes (and no one likes making big changes). So far, so good."
Ingredients

4 eggs
4 pieces of Brioche Gluten Free Toast
2 avocados
Fresh pesto
Method
Toast slices of bread.
Top with sliced avocado.
Drizzle pesto on the avocado.
Season with salt and pepper, serve and enjoy.
DAY 3: RASPBERRY & ORANGE PORRIDGE
Serves one. Macros per portion: Calories: 641, Carbs: 101g, Fat: 19g, Protein: 20g
Louise says: "You can't go wrong with a hearty breakfast porridge. It's one of those dishes that is totally customizable so go wild, add your favorite toppings and enjoy. I went with raspberries, some orange pieces, sliced banana, chia seeds and my favorite nut butter."
Ingredients
100g frozen raspberries
Juice of 1 orange, plus orange slices
150g gluten-free porridge oats
100ml milk
1/2 banana, sliced
1 tbsp peanut butter
Chia seeds
Goji berries
Honey and any extra garnish you fancy
Method
Tip half the raspberries and all of the orange juice in a pan. Simmer until the raspberries soften, about 5 mins.
Meanwhile stir the oats, milk and 450ml water in a pan over a low heat until creamy.
Top with the raspberry compote from the pan, remaining raspberries, orange slices, banana, almond butter, goji berries and chia seeds.
Gluten-free lunch ideas
DAY 1: GRIDDLED COURGETTE SALAD WITH GOAT'S CHEESE, PINE NUTS & NECTARINE
Serves two. Macros per portion: Calories: 382, Carbs: 25.4g, Fat: 25g, Protein: 14.6g
Ingredients

2 medium courgettes
2 nectarines, chopped
Handful of spinach or other leaves
30g pine nuts
2 drizzles clear honey
Lemon
Olive oil
150g soft rinded goat's cheese
Chilli flakes
Method
Toss the courgettes in 1tbsp of oil and season with salt and pepper. Chargrill the courgettes on both sides using a hot griddle pan or one of the best health grills.
Make the dressing by combine the remaining olive oil, chilli, zest of the lemon and a squeeze of juice, honey and plenty of salt and pepper in a bowl.
Add the courgettes to a bowl and spoon over the dressing, dot with the goat's cheese and scatter with spinach, nectarines and pine nuts. Drizzle with honey and serve.
DAY 2: PEA & HAM SOUP WITH BREAD
Serves four. Macros per portion: Calories: 333.3, Carbs: 32.4g, Fat: 8.4g Protein: 18.85g
Louise say: "One of my all-time pet peeves is when I see Influencers brand carbohydrates (or bread) as 'unhealthy'. Carbohydrates are the body's main source of energy, and you need energy to live. Try this tasty soup and bread for a gluten-free lunch that will get you through the afternoon and all the way to dinner."
Ingredients
Knob of butter
Spring onions, roughly chopped
500g frozen petit pois 500g
Strong vegetable or chicken stock 600ml
Promise Gluten Free sourdough baguette OR Promise Gluten Free white bread (2 slices)
1 onion, chopped
1 medium potato, peeled and diced
300g thickly sliced ham, trimmed of any fat and diced
Method
Heat a knob of butter in a saucepan and when lightly foaming gently cook 1 chopped onion until softened, but not colored.
Tip in the potato and stir to coat in butter, then pour over the stock. Simmer until softened.
Add the petit pois and bring back to the boil. Cook for a couple of mins.
Remove from the heat and blend until smooth. Stir in diced ham and serve.
Check out Fit&Well's pick of the best blenders for making soups, smoothies and more.
DAY 3: TURKEY MINCE WITH TOMATO SAUCE & GARLIC BREAD
Serves two. Macros per person: Calories: 622, Carbs: 50g, Fat: 14.5, Protein: 67.5g

Louise says: "I often use Promise Gluten Free bread as either the building block, or the accompaniment to my meals, and here I've been able to plate up some delicious gluten free sourdough garlic bread to go alongside my turkey mince."
Ingredients
500g turkey mince
2 onions
2 medium hot chilli peppers
3 garlic cloves (2 for sauce, 1 for garlic bread)
Handful of basil leaves
300g canned chopped tomato
1/2 tablespoon tomato paste
1 tablespoons of olive oil
Promise Gluten Free Sourdough Baguette

Method
Heat the olive oil in a frying pan. Add the chilli and garlic to the pan. After about a minute, add the basil leaves and gently wilt them in the flavored oil.
Cut the baguettes and garlic cloves in half. Sprinkle the garlic with salt before crushing with the side of a knife. Drizzle olive oil over the bread, then rub with crushed garlic and set to the side.
Remove the garlic, basil and chilli from the pan and set aside. Add the chopped tomatoes and some tomato paste to the frying pan.
Put the garlic, basil and chilli back in the pan with the tomatoes. Simmer for at least 10 minutes, until the sauce has thickened a little. Add salt to taste.
Place the garlic bread in the oven and bake for 10 minutes or until golden brown.
Cook the turkey mince in a pan with a splash of olive oil until browned, then add to the sauce.
Serve with garlic bread and shavings of parmesan.
Gluten-free dinner ideas
DAY 1: GLUTEN-FREE HOT DOGS
Serves two. Macros per portion: Calories: 487.5, Carbs: 39.3, Fat: 28.3, Protein: 15g
Louise says: "I was really impressed when I discovered HOW low in fat and sugar the Promise range was, whilst also being gluten and dairy-free with vegan options too. It really ticks all the boxes for me and makes a cheeky meal like hot dogs that bit more nutritionally dense.
Ingredients
2 multi-seed gluten free rolls
4 dinner sausages
1 large red onion, thinly sliced
2 tbsp butter
1 tbsp sugar
Dijon mustard
Rocket, to garnish
Method
Melt the butter in a heavy based frying pan. Sauté the onions in the butter over a medium-low heat until they are soft and caramelized, about 10 minutes.
Sprinkle with sugar and cook stirring until the sugar dissolves, then set aside.
Prepare the hot dogs following instructions on the packet.
Split the buns down the centre and warm through in an oven 170C for 10 minutes.
To serve, spread the mustard in the buns, place the hotdogs in the centre, dress with some caramelized onions, more mustard to taste, and some rocket leaves.
DAY 2: HERB-CRUSTED SALMON
Serves two. Macros per portion: Calories: 388.3, Carbs: 30.5g, Fat: 20.35, Protein: 25g
Louise says: "Making your own breadcrumbs is simpler than you'd think, and I decided to spice up this classic salmon meal with some herby breadcrumbs using Promise Gluten Free Chia Seed Loaf. I have a lot of friends who are celiac so I've learnt a lot about gluten allergies and intolerances in the past and I actually have no idea how Promise make their products taste so good."
Ingredients
30g Promise Gluten Free Chia Seed Loaf breadcrumbs (6 slices)
4 salmon fillet pieces, skin-on
2 tbsp butter, melted
Zest of 1 lemon
Handful of flat leaf parsley, chopped
Dijon mustard
New potatoes
Mint leaves
Green leaves for serving
Method
Pre-heat the oven to 190C.
Line a baking tray with parchment. Dry the flesh side of the salmon and place skin side down onto the parchment. Season with salt and pepper.
In a large bowl, mix the breadcrumbs lemon zest, butter, parsley and salt.
Brush the salmon with mustard then coat with the breadcrumbs.
Bake uncovered for 15-20 minutes or until salmon is cooked through and the topping is golden.
Boil the new potatoes, adding the mint and butter.
Serve the salmon and potatoes with a crunchy green salad.
DAY 3: BREADED CHICKEN CUTLETS
Serves four. Macros per portion: Calories: 340, Carbs: 54.8g, Fat: 22.5g, Protein: 71.3g

Louise says: "Having read countless nutrition books and learning everything I now know about diets, macros and calories, I try to evolve my own experience by experimenting with different food types to see how my body responds and I tend to choose the things that make me feel good. The Promise Gluten Free range sits really well with my stomach, plus it tastes incredible."
Ingredients
10 slices of Promise Gluten Free Multigrain loaf
Minced fresh thyme leaves or large pinch dried thyme
Finely grated lemon zest
Salt and freshly ground black pepper
140g gluten-free flour, for dredging
2 large eggs, beaten
4 boneless skinless chicken breasts, each about 200g
4 tbsp oil, for shallow frying
Lemon wedges
Thyme sprigs for garnish
Side salad
Method
Make the breadcrumbs. Trim the crust off the bread and discard, then tear bread into pieces. Spread on a microwave-safe plate, and microwave on high for 1 minute to dry out the bread. Alternately, spread the bread out on a baking sheet and dry in a preheated 150C/Gas 2 oven for 22 to 25 minutes.
Pulse the dried bread pieces in a food processor with the thyme, lemon zest, salt and pepper.
Preheat the oven to 180C/Gas 4. With the flat side of a cook's knife or the smooth side of a meat-pounder, pound each breast to equal thickness.
Put the flour, eggs, and the breadcrumbs each in three separate shallow dishes. Pat the chicken dry and season both sides with salt and pepper. Dip each breast into the flour, then shake off the excess. Next, run through the egg to coat it lightly and let any excess fall back into the bowl. Finally, lay the chicken in the breadcrumbs, turn it over and press it into the breading to coat. Lay on a piece of waxed paper.
Heat a large skillet (30cm in diameter) over medium heat. Add the oil. Lay 2 chicken breasts smooth-side down in the pan. Cook the chicken without turning until beginning to brown, about 2 minutes. Turn the chicken and cook until equally brown on the other side, about 2 minutes more. Repeat with the remaining 2 breasts.
Transfer chicken to a paper towel lined plate to drain. Place all 4 breasts on a rack over a baking pan and bake until firm to the touch, about 6 to 8 minutes. Remove from the oven and serve immediately with lemon wedges, thyme sprigs and a side salad
Promise Gluten Free is available in the UK from Sainsbury's and Ocado.
Get the Fit&Well Newsletter
Start your week with achievable workout ideas, health tips and wellbeing advice in your inbox.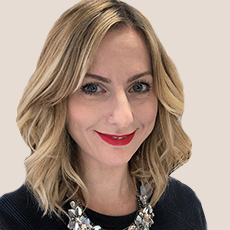 Stephanie is Editor of GoodToKnow and was previously the Editor of Fit&Well. With 15 years experience, she has worked for titles including Woman&Home, MSN and Stylist, covering all aspects of women's lifestyle including health and fitness. Her preferred way of staying fit and well is sport: she regularly plays tennis and has been a keen netballer since her school days. She plays with her London-based team, Cool Runnings, and is also a qualified Level 2 Netball Coach. Stephanie recently started strength training, and can now regularly be seen hobbling around her local area as DOMS kicks in. Happily, she's since discovered the joy of recovery days. As a result, her top fitness tip is: invest in a foam roller!