I swapped my usual core workout for this 10-minute yoga routine, and it opened my shoulders and strengthened my abs
If you're short on time, this quick yoga session is be a great way to develop strength and mobility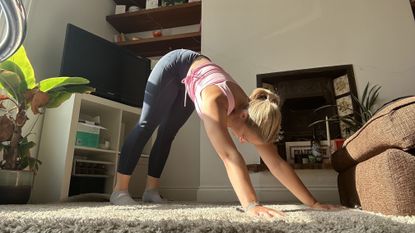 (Image credit: Alice Porter)
Get the Fit&Well Newsletter
Start your week with achievable workout ideas, health tips and wellbeing advice in your inbox.
Thank you for signing up to Fit And Well. You will receive a verification email shortly.
There was a problem. Please refresh the page and try again.
Most people tend to think of yoga as a way to increase flexibility, and it is, but it has tons of other benefits too.
The practice is accessible (you only need a yoga mat), helps you strengthen your entire body and builds more resilient joints to protect your from injury, all while improving your mobility — great news if you deal with tightness in certain areas of the body.
It's also a top way to build core strength, so this week I decided to swap my usual abs exercises like sit-ups and crunches for a routine created by NASM-certified personal trainer QiQi Hill.
It's contains a circuit of four bodyweight moves which combine elements of yoga with classic core strengthening exercises, so I thought it would be the perfect way to fire up my core and stretch out my muscles during my lunch break.
Watch QiQi Hill's yoga core workout
This workout only took about ten minutes, but my core muscles were definitely switched on by the end of the routine. In short, it was a great, low-impact way to build strength.
I also found that keeping my balance during the "boat holds" and "around the world" moves challenged my core in new ways compared to the abs exercises I'm used to doing, and I felt them working muscles around my hips and lower back as well as my abs.
But possibly my favorite thing about this workout is that I was stretching my muscles and joints while building strength. I work at home some quick lunchtime movement using yoga stretches makes a world of difference to my posture, as well as helping me deal with aches and pains in my upper body caused by sitting at a desk.
The downward dog and "around the world" exercises helped to boost my shoulder strength and mobility, and I noticed that my chest felt more relaxed when I sat back down at my desk for the afternoon.
Would I do this routine again?
This is definitely a routine I'll come back to on a regular basis. It helped me strengthen my core and stretch out my shoulders (a blessing for anyone in a desk job) during my lunch hour while leaving plenty of time to grab some food.
I also liked that it didn't require much equipment, so I was able to tackle it in my living room while working from home. However, in future, I might also use it as an abs finisher to help me cool down after strength sessions.
Whether you're after a midday shake-off or a post-workout finisher, this 25-minute stretching session is another good way to soothe tired joints. If you have less time on your hands, you could also try this ten-minute yoga routine.
Get the Fit&Well Newsletter
Start your week with achievable workout ideas, health tips and wellbeing advice in your inbox.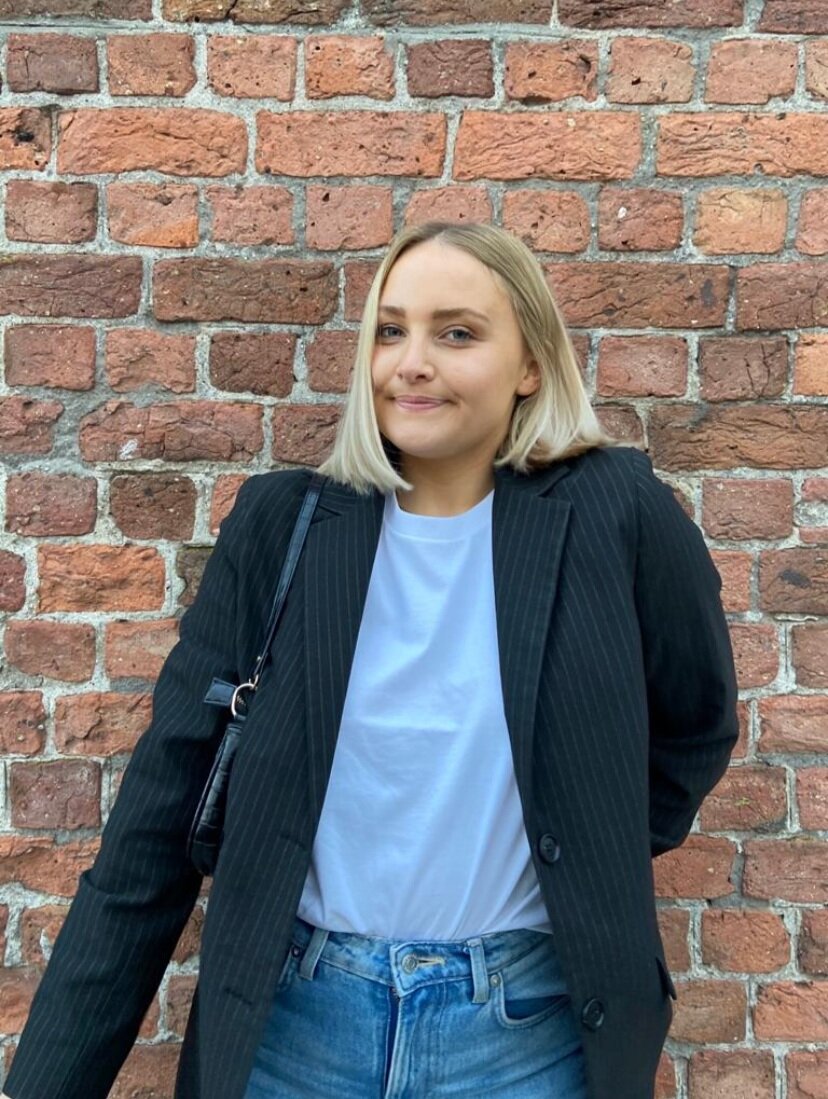 Alice Porter is a freelance journalist covering lifestyle topics including health, fitness and wellness. She is particularly interested in women's health, strength training and fitness trends and writes for publications including Stylist Magazine, Refinery29, The Independent and Glamour Magazine. Like many other people, Alice's personal interest in combining HIIT training with strength work quickly turned into a CrossFit obsession and she trains at a box in south London. When she's not throwing weights around or attempting handstand push-ups, you can probably find her on long walks in nature, buried in a book or hopping on a flight to just about anywhere it will take her.