I swapped weights for this four-move bodyweight routine, and it put my arms and abs to the test
You don't need weights to build upper-body strength, just this four-move workout
(Image credit: Alice Porter)
Get the Fit&Well Newsletter
Start your week with achievable workout ideas, health tips and wellbeing advice in your inbox.
Thank you for signing up to Fit And Well. You will receive a verification email shortly.
There was a problem. Please refresh the page and try again.
I often skip upper-body workouts and focus on my legs. However, it means that my arms are usually my weakness during strength sessions. And although I regularly do multi-muscle exercises to work my core, I could do more for my mid-body.
I realized I needed to find a way to ease myself back into upper-body workouts, but without weights like kettlebells. So, I decided to try a routine from personal trainer Berenice Salazar — it's completely bodyweight and there are only four moves.
Involving bodyweight moves like push-ups and planks, this workout is ideal for working on upper-body strength and core stability, which is crucial to posture and balance too. Even though you don't need equipment, it's an effective session.
I tried this short circuit after my usual full-body gym session, so my muscles were already a bit fatigued. But I like working my core muscle at the end of workouts — it's a great way to push myself and really burn out the muscles.
You don't have to do as I do, though. It could be a four-move finisher to your cardio session, your whole workout (especially when you're tight on time), or a quick way to get moving before work or on your lunch break.
Watch Berenice Salazar's upper-body workout
The whole workout is done from the plank position, both low and high planks. This meant that just a couple of minutes into the routine, my shoulders and core were already burning.
I had to take breaks in between repetitions, especially during the push-ups and the plank shoulder taps, which were tough on the arms. I completed four rounds in total, which made for an effective upper-body workout.
Push-ups are one of the most challenging upper-body exercises, working the triceps and the chest in particular. So, as I was getting tired, I also completed the push-ups with my knees on the floor to make sure I didn't compromise on my form.
You can do any of the exercises in this routine from your knees, if you're finding them difficult. This will still challenge your arms and core, but it takes a little bit of pressure off the muscles, which can help with balance too.
If you're finding it hard to balance, it's worth focusing on your core, which will help increase your stability and muscle engagement. Tuck your ribs in and keep your hips level with the rest of your body — this will work your core and prevent lower-back pain.
My shoulders and core felt tight after completing this workout, so I made sure to do some stretching exercises to cool down. It's also a good idea to try to eat enough protein to build muscle if you are strength training on a regular basis.
Get the Fit&Well Newsletter
Start your week with achievable workout ideas, health tips and wellbeing advice in your inbox.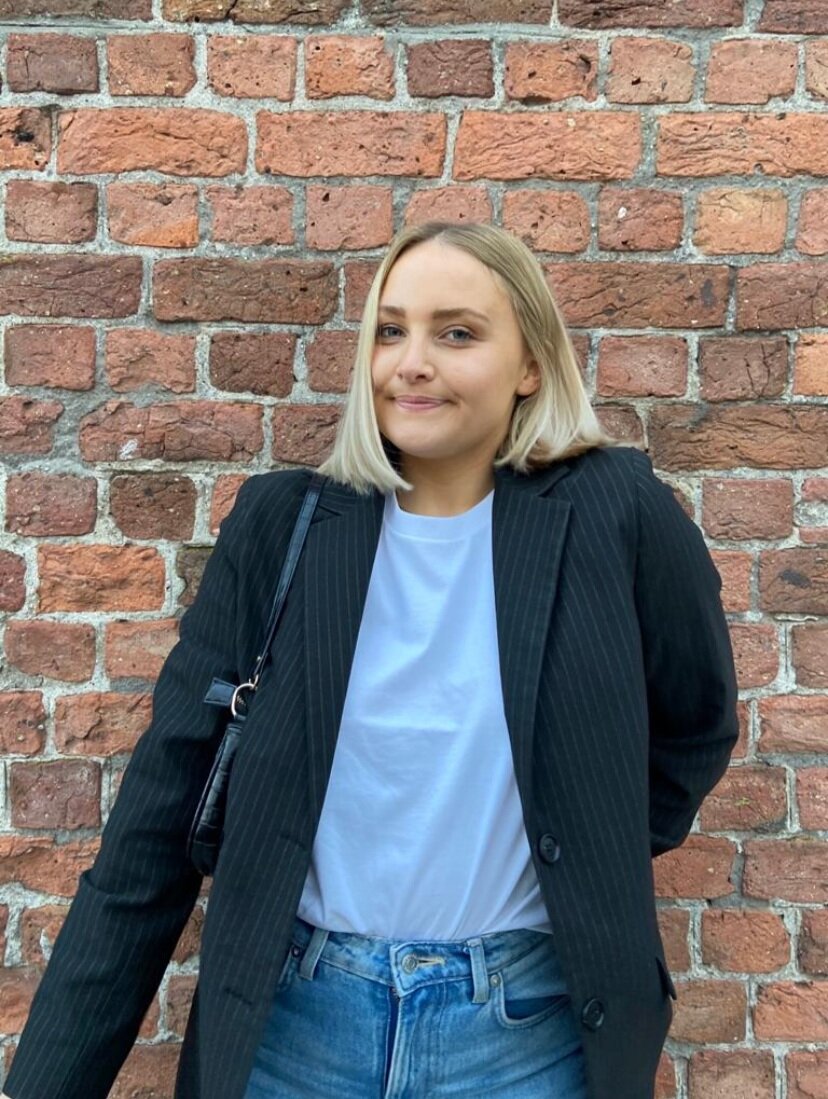 Alice Porter is a freelance journalist covering lifestyle topics including health, fitness and wellness. She is particularly interested in women's health, strength training and fitness trends and writes for publications including Stylist Magazine, Refinery29, The Independent and Glamour Magazine. Like many other people, Alice's personal interest in combining HIIT training with strength work quickly turned into a CrossFit obsession and she trains at a box in south London. When she's not throwing weights around or attempting handstand push-ups, you can probably find her on long walks in nature, buried in a book or hopping on a flight to just about anywhere it will take her.