I tried a 10-minute breathwork session and it improved my mood immediately
Reclaim your calm with this 10-minute breathing exercise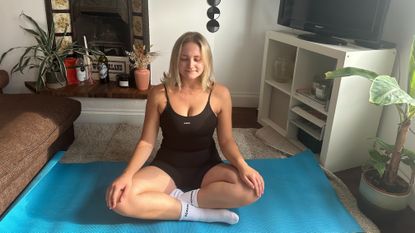 (Image credit: Alice Porter)
Get the Fit&Well Newsletter
Start your week with achievable workout ideas, health tips and wellbeing advice in your inbox.
Thank you for signing up to Fit And Well. You will receive a verification email shortly.
There was a problem. Please refresh the page and try again.
I often feel overwhelmed during the working day and exercise helps me destress. But I generally don't have time for a full yoga class or a HIIT session during my lunch break, so I thought I'd give a short breathwork session a go.
Breathwork can take many forms, but the basis of it is slow intentional breathing. Usually, it involves diaphragmatic breathing, or belly breathing, where you inhale deeply to 'fill up' the belly. Doing a session is a bit like learning how to meditate, as it helps you focus on one thing and draws your attention to the present moment.
I found a recent routine created by Yoga With Adriene, a popular yoga instructor who posts videos to YouTube, that only takes ten minutes. So I rolled out my best yoga mat, put my laptop to one side and took ten minutes to follow the breathwork.
Watch Yoga With Adriene's breathwork routine
Sitting down and breathing for ten minutes probably seems like an easy thing to do, but it was more challenging than I anticipated. Immediately after sitting down in a cross-legged position, I found myself fidgeting and unable to relax.
Adriene says that fidgety people can lie down for the session, but she also says that sitting upright can help deepen the breath, so I decided to master my restlessness and do this instead.
The first section of the video is focused on belly breathing, which involves breathing down into your belly as you inhale and up out of your belly as you exhale. I found that concentrating on this sensation felt unusual at first, but after a while focusing in this way actually helped me relax.
After this, Adriene walked through a series of exercises that mix up the breathing tempo, combining longer inhales with shorter exhales, then vice-versa.
Verdict
I felt far more calm at the end of the routine than I did at the start and found that I was less fidgety and more able to concentrate, which is good as I had to go back to my desk for the afternoon.
One other benefit of this routine is that sitting up straight without anything to lean on for ten minutes forced me to think about my posture, and encouraged me to stop slouching when I got back to my desk. It actually helped improve my mind-body connection.
I'll definitely be adding breathwork routines like this one into my routine, especially during the working day, along with other stress-management methods. But I'll still incorporate fast-paced sessions, like HIIT cross training workouts, which also pump up my mood and keep my cardio fitness in check.
Get the Fit&Well Newsletter
Start your week with achievable workout ideas, health tips and wellbeing advice in your inbox.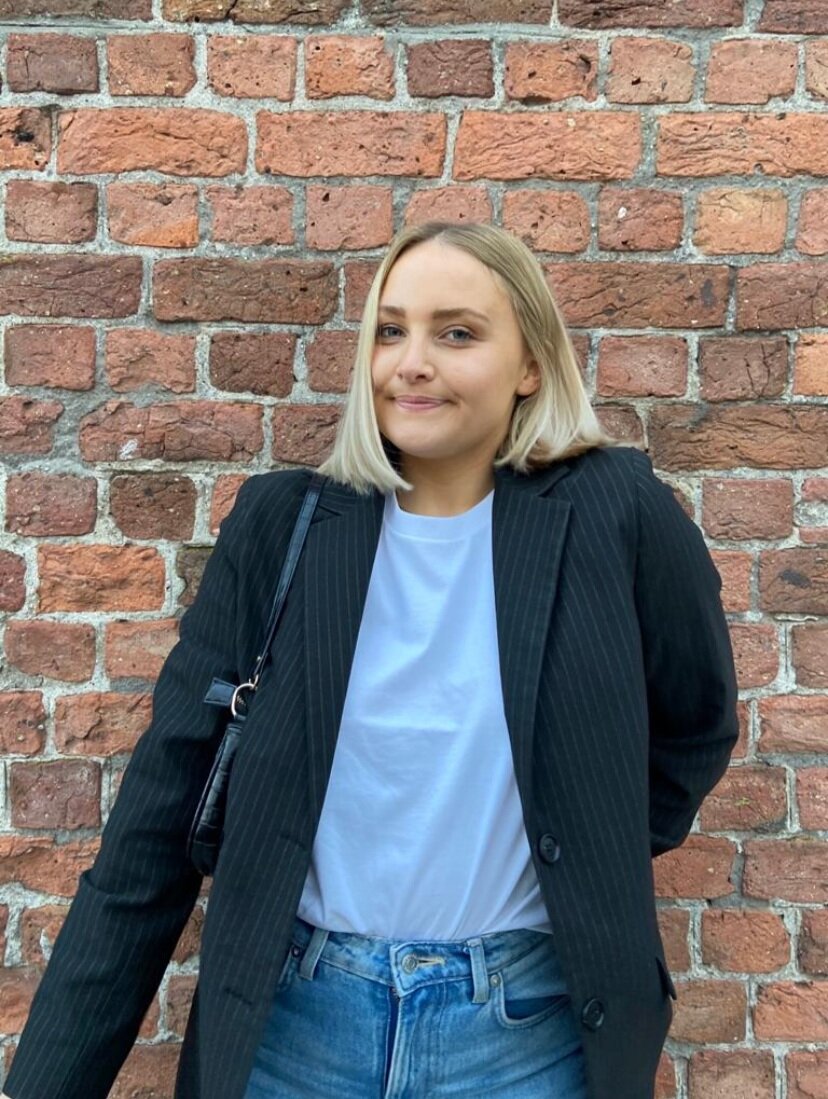 Alice Porter is a freelance journalist covering lifestyle topics including health, fitness and wellness. She is particularly interested in women's health, strength training and fitness trends and writes for publications including Stylist Magazine, Refinery29, The Independent and Glamour Magazine. Like many other people, Alice's personal interest in combining HIIT training with strength work quickly turned into a CrossFit obsession and she trains at a box in south London. When she's not throwing weights around or attempting handstand push-ups, you can probably find her on long walks in nature, buried in a book or hopping on a flight to just about anywhere it will take her.