I'm a qualified trainer — here's what I made of Nike's new 10-minute Netflix workouts
Can you use Netflix's Nike Training Club to build strength and boost your wellbeing? I decided to find out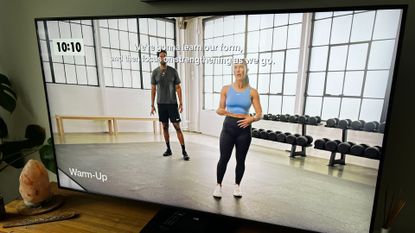 (Image credit: Sam Hopes)
Nike Training Club's short workouts dropped exclusively to Netflix on December 30th, 2022. As a personal trainer, I was intrigued to get my hands on it. Home workouts on Netflix — I mean, what's not to love about streaming workouts and favorite shows in one place?
Whether you enjoy full-body cardio, strength programs, or Vinyasa yoga flow, the Nike Training Club is now available to all Netflix subscribers. The addition allows you to stream exclusive fitness video content from your account, and it's suitable for all fitness levels and abilities.
You can even categorize the workouts by time (10, 20, or 30 minutes) and exercise style, meaning anyone who enjoys at-home workouts without equipment or using weights like a set of the best adjustable dumbbells can benefit.
I decided to test some of the Nike fitness workouts to see how they compare with offerings widely available on other fitness apps and YouTube. Read on to find out if Nike Training Club on Netflix is worth it and who might enjoy it.
What is the Nike Training Club on Netflix?
Whether you prefer bodyweight exercises or dumbbell workouts, the Nike Training Club (NTC) gives members access to various lengths and intensities taught only by Nike trainers — 10-minute bodyweight workouts, 20-minute Vinyasa yoga, or a 30-minute dumbbell HIIT workout — joining the club gets you everything.
According to Nike, the NTC is your "ultimate training partner, providing outstanding guidance, inspiration, and motivation." Moreover, the carefully curated collection is "made for everybody and every body." Awesome.
There are currently four categories of workouts available, all containing a library of sessions varying in difficulty and length, with the collection likely to continue growing:
Kickstart Fitness with the Basics
Two Weeks to a Stronger Core
Fall in Love with Vinyasa Yoga
HIT & Strength with Tara
Feel-Good Fitness
In the name of journalism (and let's be honest, to feed my fitness appetite), I cherry-picked several workouts, rolled out one of my favorite yoga mats for home workouts, and got started. Here's my verdict.
1. It's a bit cheesy
As a trainer, I understand how important it is to bring the energy when instructing a workout. After all, any personal trainer or fitness instructor's job is to motivate, encourage, and push. However, there were moments it all got a bit much.
This is down to personal preference. For others, this could be the much-needed relief they need during a particularly tortuous HIIT workout for fat loss, cardio, or strength training programs. But for me? It was a bit much.
That said, the Nike trainers are super knowledgeable, energetic, and informative (but more on that later). A standout quote to look out for during one exercise — "I like to own all of my real estate." Your body, I presume?
2. You can't filter by difficulty or equipment type
We can expect more content to drop, and the existing categories are super helpful. Yet, the Nike Training Club collection could categorize workouts by difficulty and whether or not you need equipment.
If you're a beginner looking for a beginner's workout, 'Kickstart Fitness with the Basics' has everything you need to start. But the outcome could have been clearer for sections like 'Feel-Good Fitness,' where you'll need to skim each session to see how challenging it might be.
It's a minor gripe, but even a difficulty rating added to workout descriptions could save people time deciding if a workout is suitable or challenging enough. As a caveat, Nike is trying to be inclusive across all their exercises, so perhaps this is intentional.
3. The yoga classes were my top choice
Whether flipping my down-dog or testing hip flexibility in Frog pose, I swear by yoga for helping improve strength, stability, and mobility. I'm really pleased Nike has added a whole section dedicated to Vinyasa, taught by super-knowledgable Nike master trainer and yoga teacher Jonah Krest.
I tried '10-minute yoga: runner's flow,' which had the overall feel of a workout recovery session, and a more traditional 20-minute Vinyasa flow. The classes are great for tight hips, increasing range of motion, or as an introduction to yoga.
However, if you already have a dedicated practice, you might find the current sessions too basic and could benefit from a yoga platform with longer, stronger sessions like inversions. But it's still a solid addition to the NTC.
The runner's flow feels like a runner's interpretation of a Yin class more specific to a warm-up or cool-down, while the Vinyasa flow adopts a punchier, powerful flow with delicious Pigeon pose holds, twists, flowy side bends and poses to test core strength. Hopefully, we'll see more additions soon.
4. The workouts are varied and well-produced
I started with '10-minute bodyweight burn: upper-body basics' from 'Kickstart Fitness,' which offers a brilliant beginner workout for learning foundational movement patterns. I also tested the more advanced 'Total Body Ladder,' a 10-minute dumbbell workout found in 'Feel Good Fitness.'
The concise routine gradually adds exercises like thrusters, renegade rows, and standing presses, increasing repetitions over 10 minutes. I highly recommend this one; it's a fiery full-body workout and shoulder torcher that could help build lean mass and muscle endurance.
Each video workout includes a brief warm-up and cool-down, and the instructors are informed and engaging, offering plenty of clear cues for improving your form in an accessible way.
They move through the workout alongside you, and each video features two instructors to perform the movement — offering two different difficulty levels — but the ones I tried could've benefitted from utilizing it further.
For example, don't expect many cues on how to make an exercise harder. Again, accessibility is at the forefront, and rightly so, but using one person to scale up considerably and one instructor to scale down would open up workouts even more as users progress.
Should you use Netflix's Nike Training Club?
Small grumbles aside, you've got a bit of everything suitable for however you like to train — from agility workouts to building strength using shoulder bodyweight exercises — it just takes a bit of exploring to find something ideal for you.
Expect the catalog of workouts to grow throughout 2023. But if you can't wait or didn't find the Netflix-based workouts to do the trick, there are plenty of other ways to train at home.
For instance, you can grow your glutes with this bodyweight workout, practice how to do sit-ups properly to build core strength, or boost your wellbeing by learning how to meditate.
Get the Fit&Well Newsletter
Start your week with achievable workout ideas, health tips and wellbeing advice in your inbox.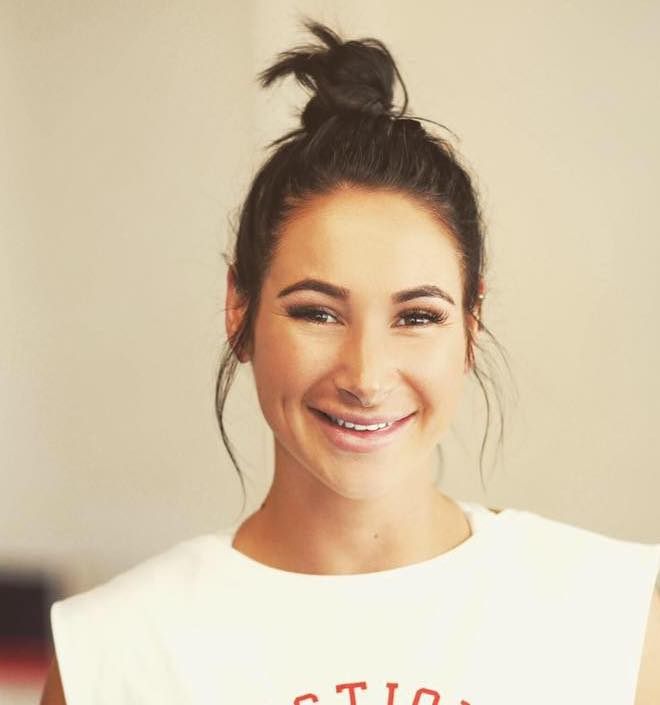 Sam Hopes is a level III fitness trainer, level II reiki practitioner, and resident fitness writer at Future PLC, the publisher of Fit&Well. Having trained to work with both the mind and body, Sam is a big advocate of using mindfulness techniques in sport and aims to bring mental wellbeing to the forefront of fitness. She's also passionate about the fundamentals of training and how we can build more sustainable training methods. You'll find her writing about the importance of habit-building, nutrition, sleep, recovery, and workouts.