Five post-workout smoothies packed with protein to build lean muscle
Need a pick-me-up after your workout? Try these smoothies packed with protein to build lean muscle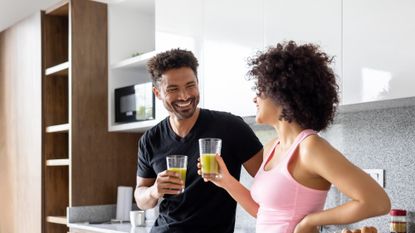 (Image credit: Getty Images)
A post-workout smoothie can pull double duty as a tasty, refreshing way to hydrate after exercise and as a quick protein boost to aid your recovery and reduce the effects of delayed-onset muscle soreness (DOMS).
Protein-rich smoothies are a great way to refuel your body after a workout, and using the best blenders for protein shakes and high-quality ingredients can make a difference to your health.
If you want to build lean muscle, add some of the best protein powders for weight loss to your grocery list, along with some fresh fruit and plant-based milks for these quick post-workout smoothies.
To add variety to your after-exercise nutrition, we spoke to Jessica Sepel, a nutritionist and founder of JSHealth Vitamins, who designed five delicious post-workout smoothies packed with protein to help you hit your goals.
Jessica Sepel is a nutritionist and the founder of JSHealth, including the JSHealth app and a range of vitamins and supplements. She has also written four best-selling books exploring the links between nutrition, food, and overall wellbeing.
1. Protein Power Smoothie
Best for: controlling cravings

This post-workout smoothie makes for a nutritional breakfast or on-the-go snack later in the day. "I recommend drinking it in the afternoon when you feel that energy slump coming," says Sepel.
"It keeps me full and satisfied until dinner time and will help you control your cravings and weight! The protein content comes from the protein powder, yogurt, and nut butter."
Instructions
Add all ingredients to a food processor or blender.
Pour into a glass or bowl and top with desiccated coconut and sliced fruit.
Add nuts and seeds for an extra crunch.
Ingredients
1 serving of protein powder or 2 tbsp Greek yogurt
1 tbsp almond or peanut butter
1-2 tsp Stevia granules/powder or 3-4 drops Stevia liquid
1/2 tsp ground cinnamon
1 tsp vanilla extract
1 tbsp chia seeds
1/2 cup frozen berries
1/4-1/2 frozen banana
1/2 cup spinach leaves
1/2-1 cup almond or coconut milk
1/2 cup ice
1/2 cup water
2. Berry Blitz
Best for: quick energy boost
According to Jess, this high-protein, antioxidant-rich smoothie will make you bounce with energy. She recommends adding "either two egg whites to get your protein fix or a scoop of high-quality vanilla protein powder for a sweeter edge."
Ingredients
1/2 cup frozen berries
2 egg whites or 1 scoop of vanilla protein powder
1/2 frozen banana
1 tsp. cinnamon
1 tsp. vanilla powder
1/2 cup almond milk
1/2 cup water
1 cup ice
1 tsp. chia seeds
1 tsp. maqui berry powder
1 tsp. goji berries
Instructions
Add all ingredients to a food processor or blender until smooth.
You can adjust the amount of ice and water to change the consistency.
Top with chia seeds, crushed nuts, goji berries, or your other favorite nuts and seeds.
3. Green Smoothie Bowl
Best for: boosting immunity
This green smoothie tastes delicious, contains plenty of nutrients, and is a great way to increase your vegetable intake. "I love enjoying one when I feel my liver could do with a little extra love," says Sepel.
"Add a squeeze of lime juice to this delicious breakfast for some extra zest and flavor. Add your favorite toppings, et voila!"
Ingredients
1 frozen banana, sliced
½ zucchini, roughly chopped (preferably frozen)
A large handful of spinach leaves or kale
¼ avocado
1 cup coconut water
1 tbsp chia seeds
1 scoop protein powder or 2 tbsp almond meal
A handful of mint leaves (optional)
1 cup ice cubes
Berries, to serve
Coconut flakes, to serve
Instructions
Place all ingredients, except for the berries and coconut flakes, into a blender.
Blitz until the smoothie reaches a creamy consistency.
Add 1-2 tbsp of water if the mixture is too thick.
To serve, pour the smoothie mixture into a bowl and top with berries and coconut flakes.
4. Blueberry and Peanut Butter Smoothie
Best for: bulking up

"This is my go-to smoothie right now," says Sepel. "It's so nutritious, balanced, and totally delicious. Add in the fiber, antioxidants from blueberries and chia seeds, and satiating fats from the nut butter, and you have a super nutritious blend."
Ingredients
1 cup ice cubes
1 ripe banana
1 cup frozen blueberries
1 serve protein powder
1 tbsp chia seeds
1 tbsp peanut butter
A sprinkle of cinnamon
1 cup unsweetened oat milk (or non-dairy milk of choice)
Instructions
Add all ingredients to a food processor or blender.
Blend until smooth.
Pour into a serving glass and top with a sprinkle of granola.
5. Banana Flax Smoothie
Best for: breakfast
Are you looking for a creamy wholesome superfood breakfast? Give this a go. "Packed with antioxidant-rich berries, omega-3 filled flaxseed, and protein-dense vanilla rice, it makes the perfect post-workout breakfast," says Sepel.
Ingredients
1/2 ripe banana
1/3 cup blueberries
1/3 cup strawberries
1/2 cup kale leaves (without stalk)
1 tbsp ground flaxseed
1 tbsp psyllium husk
1 tbsp chia seeds
1 tsp Stevia/honey/maple syrup
1/2 tsp cinnamon
1 tbsp greek yogurt (optional)
1-2 tbsp vanilla rice/whey protein powder
1/2 cup milk of your choice
1 cup ice cubes
Instructions
Place all the ingredients into a blender until the smoothie reaches your desired consistency.
Top the smoothie with berries, walnuts, seeds, and cinnamon.
---
These five post-workout smoothies are a great way to promote recovery after exercise and can help you save money too. One of the most essential aspects of learning how to eat healthily on a budget is making sure to plan ahead.
You can pick up pre-made protein shakes from many fitness centers, coffee houses, and grocery stores, but you'll pay a premium for the convenience. Using these recipes means you get a fresher drink and save money at the same time.
If you want some more inspiration, many of the best vegan cookbooks have sections dedicated to smoothies and smoothie bowls. You can add protein to these, too, so you've got plenty of options for a tasty after-exercise snack.
Get the Fit&Well Newsletter
Start your week with achievable workout ideas, health tips and wellbeing advice in your inbox.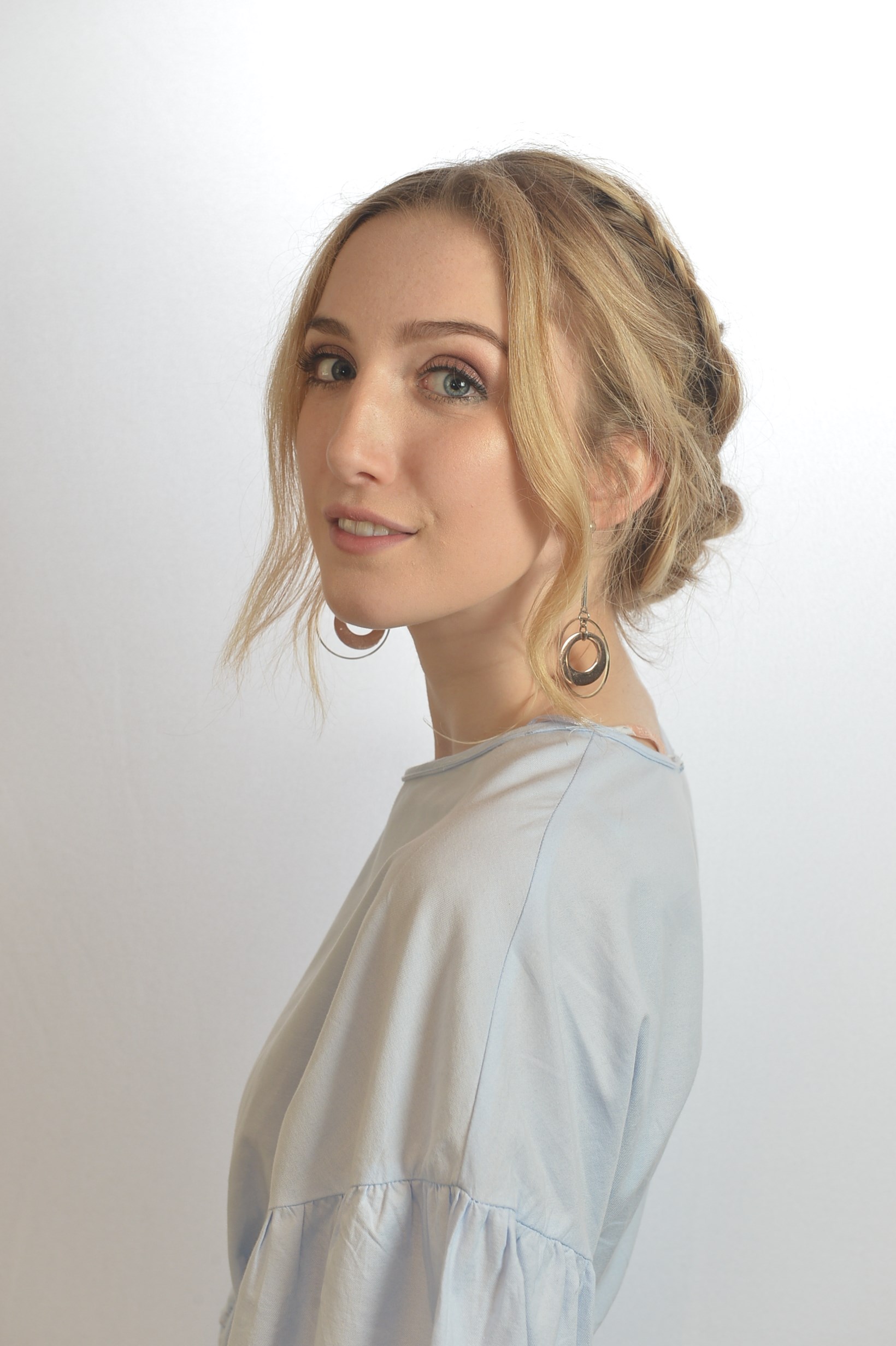 Mollie is a lifestyle journalist who regularly contributes to publications including Insider, Cosmopolitan, The Metro, Healthline, HelloGiggles, Reviewed, HuffPost, Independent, and Fabulous, amongst others. Particularly, Mollie covers health and beauty. Basset Hounds are Mollie's favourite things on the earth - she has her own named Olive. Mollie loves anything with too much sugar in, the color yellow, pop culture, and musical theatre.