5 delicious post-workout smoothies that are packed with protein
A post-workout smoothie is the ideal way to refuel. Give one of these protein-packed options a go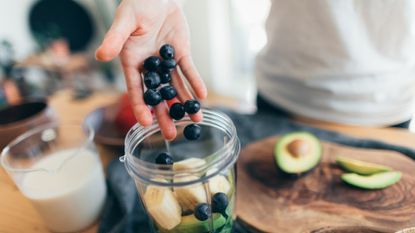 (Image credit: Getty)
Get our your blender and get ready to refuel the tasty way, with these delicious post-workout smoothie recipes. Not only are they quick to make, but they're also packed with protein to help your muscles to repair, ready for your next workout.
All you'll need is one of the best protein powders for weight loss and to mix into one of the best blenders for protein shakes to make yourself a tasty, muscle-building post-workout drink.
Topping up your energy levels is an important post-exercise step, as Myprotein (opens in new tab)nutritionist Jennifer Blow (opens in new tab) explains.
'Your body has just used up valuable energy and needs to be refuelled. If skipping post-workout meals becomes a habit, it can leave you feeling tired and foggy – getting in the way of recovery,' she says, adding: 'If recovery is neglected, your muscles will be compromised and inevitably leads to increased chance of injury.'
Jennifer also advises that protein is particularly helpful on the back of a strength session, saying: 'After a weight-training workout, you'll need more protein to help repair damaged muscle tissue.'
What's more, a high-protein diet can also help curve cravings for unhealthy snack foods, like potato chips and chocolate, according to a study published in the American Journal of Clinical Nutrition - helping you stay on track if you're trying to lose weight.
With that in mind, why not give one of these tasty, protein-packed smoothies a try after your next workout? To prepare, simply whizz everything together in a blender and serve straight away. And if you're new to the world of protein powder, see our pick of the best protein powders for women.
1. Berry smoothie
Best for: weight loss
This low-calorie, protein-filled smoothie is ideal if you're trying to lose weight, whilst still providing the nutrients your body needs after a workout. Add half a cup of oats to bulk things up a little and make it into a low-cal meal.
1 cup of almond milk
½ frozen banana
1 scoop vanilla protein powder
¾ cup frozen mixed berries
2 big ice cubes
2. Coffee smoothie
Best for: a post-workout caffeine kick
Want a caffeine hit as well as the muscle refuel? Give this smoothie a go. Add an extra half banana if you want something a little bulkier - or top with whipped cream for a little treat.
1 shot of espresso
1 frozen banana
1 scoop of vanilla protein powder
1 cup of milk of choice
4 ice cubes
3. Vitamin C smoothie
Best for: an immunity boost
This protein-filled post-workout smoothie also packs in plenty of vitamin C, perfect to help swerve colds and coughs during the winter months.
1 cup of Greek yogurt
2 satsumas, peeled and broken into segments
1 kiwi, peeled
½ cup mango - frozen mango also works
1 big handful of spinach
1 scoop of vanilla protein powder
½ cup almond milk
4 ice cubes
4. Banana, peanut butter & chocolate smoothie
Best for: bulking
Opt for a higher calorie smoothie after an intense weight lifting workout to help with major muscle repair. The protein replenishes muscles, whilst the peanut butter adds in healthy fats and extra calories. Carbs from the banana and oats also help restore energy levels and provide fibre for a healthy digestion.
1 banana (frozen banana works too!)
1 tbsp peanut butter
½ cup to 1 cup of oats
1 handful spinach
½ cup Greek yogurt
1 cup milk or non dairy milk
1-2 scoops of chocolate protein powder
5. Frozen goodness smoothie
Best for: packing in more nutrients
Plenty of goodness in this smoothie means your body isn't just getting macronutrients, but micronutrients too! If you don't have frozen fruit to hand, add a handful of ice cubes instead to give this a thick consistency.
1 cup coconut water
1 scoop of vanilla protein powder
½ cup baby spinach
1 medium frozen banana
¾ cup frozen mango
1 tsp green powder such as spirulina
1 tbsp chia seeds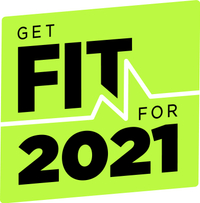 (opens in new tab)
Get Fit for 2021 with Fit&Well
As the sun rises on a brand new year, Fit&Well is here to help put last year behind you and make 2021 your happiest, healthiest yet. Here at fitandwell.com, we'll be bringing you a wealth of workouts, diet plans and expert advice throughout January to help kick-start your health and fitness goals.
Lucy is a freelance journalist specializing in health, fitness and lifestyle. She was previously the Health and Fitness Editor across various women's magazines, including Woman&Home, Woman and Woman's Own as well as Editor of Feel Good You. She has also previously written for titles including Now, Look, Cosmopolitan, GQ, Red and The Sun.
She lives and breathes all things fitness; working out every morning with a mix of running, weights, boxing and long walks. Lucy is a Level 3 personal trainer and teaches classes at various London studios. Plus, she's pre- and post-natal trained and helps new mums get back into fitness after the birth of their baby. Lucy claims that good sleep, plenty of food and a healthy gut (seriously, it's an obsession) are the key to maintaining energy and exercising efficiently. Saying this, she's partial to many classes of champagne and tequila on the rocks whilst out with her friends.