"Running helped me cope with grief, and now I run for my mental health"
"Everyone has their different ways of mindfulness. For me, it's running."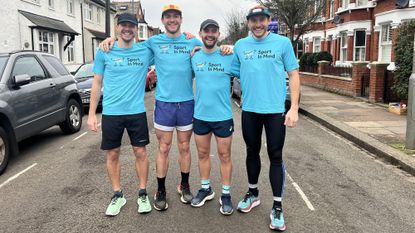 (Image credit: Mental Miles/Pete Crocombe)
Exercise is a great way to stay fit and active, but for Pete Crocombe, it's also a way to look after his mental health. After losing his dad to suicide in early 2020, Pete took up running to help cope with his grief and raise awareness of the positive effects of regular exercise.
"When you've got problems or anxieties or troubles in your life, everything gets stacked up on your head vertically. And when you're out exercising, suddenly all those problems get laid out horizontally in front of you," explains Pete.
"Rather than it feeling like a weight which is bearing down on you, they're all there. You can pluck them off and work out your ways there in terms of breaking them down."
Although he was into sports when he was younger, Pete didn't consider himself a regular runner. As he approached his 30th birthday, he realized that his approach to fitness needed to change.
"I'd done a lot of team sports growing up, and the older you get, the busier life gets, and the more it's harder to get 22 people on a pitch playing hockey or football together."
With the help of one of the best running watches, Pete gradually built up his running distance. The simplicity of the exercise resonated with him, as you don't need a gym or specific equipment to get started.
"Running is just the simplest solution for anybody out there, you know, there can really be no excuses [like] going on holiday; you just take a pair of trainers, shorts, and a t-shirt. And that is all you need with a glass of water to go for a run."
His dad's enthusiasm for sports inspired Pete to stay active even after he left school and started working in the events industry. He even picked up his dad's approach to outdoor exercise during the winter.
Despite the snowy and cold conditions where they lived during Pete's childhood, "he would always be wearing shorts. In a way, I inherited that tradition and made sure that I keep all of my shorts."

As Pete was preparing for his first long-distance challenge, he got the call to tell him that his dad, Paul, had taken his own life. Although the family knew that Paul struggled with his mental health, the news came as a huge shock.
"When you lose someone to suicide, it's a lot of questions. And I ask myself a lot of those questions when I'm exercising, and [that's] when I'm probably my most vulnerable out there."
After running the London Marathon in October 2021 in Paul's memory, Pete looked for a way to remember his dad and raise awareness about mental health and how exercise can help protect your mind.
It led to a new challenge, under the banner of Mental Miles, to run the length of the UK as a four-person relay event in just seven days. The team hopes to set a new world record and raise money for Sport in Mind, a UK-based mental health charity.
Starting on March 26th, 2022, Pete, alongside teammates Gus, Jack, and Liam, will take on a non-stop running relay from Land's End in the south of England up to John O'Groats on the northern coast of Scotland.
They'll be running in 90-minute shifts to hit the record-breaking seven-day target, with the other three following in a camper van and preparing for their next turn. While the team trained hard, not everything went to plan initially.
According to Pete, "we were eating pizza and I think I even had a shandy just [thinking] I'll be fine. And just sure enough, at 3 am, after a couple of shifts, the cheese and everything else didn't agree very well. So, we've streamlined and had specialist advice now."
But the team isn't expecting others to follow in their footsteps—it is a big commitment after all—but that's not the goal. As Pete said, "if it means that more people just go 'these guys are mad,' and [makes someone] go for a park run in the morning, then equally that's great."
Whether you're new to running or after a graded way to build up distance, our eight-week running plan for beginners is a great way to get started. You could also take a gentle jog to your local green space to try an outdoor park workout to keep active in the sunshine.
If you feel that exercise isn't the support you need right now, you can locate immediate help using the US government's dedicated mental health website, find information and advice through the mental health charity Mind, and get in touch with the Samaritans by emailing jo@samaritans.org or calling 116 123 for free in the UK.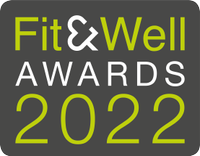 Want to share your story as part of the Fit&Well Awards?
The Fit&Well awards are back for 2022, celebrating the best in health, fitness and real-life stories just like this one. We're looking at the tech, products, and services that have inspired you to make a big change, helped you achieve something great, or made it easier to serve your community through health and fitness.

Got a story to tell? Email us at wearefitandwell@futurenet.com.
James is a London-based journalist and Fitness Editor at Fit&Well. He has over five years experience in fitness tech, including time spent as the Buyer's Guide Editor and Staff Writer at technology publication MakeUseOf. In 2014 he was diagnosed with a chronic health condition, which spurred his interest in health, fitness, and lifestyle management.
In the years since, he has become a devoted meditator, experimented with workout styles and exercises, and used various gadgets to monitor his health. In recent times, James has been absorbed by the intersection between mental health, fitness, sustainability, and environmentalism. When not concerning himself with health and technology, James can be found excitedly checking out each week's New Music Friday releases.