This 15-minute walking treadmill workout is the ideal low-impact routine if you want to burn calories
Not into running? Try walking on a treadmill instead, which can get your heart rate up and help you burn calories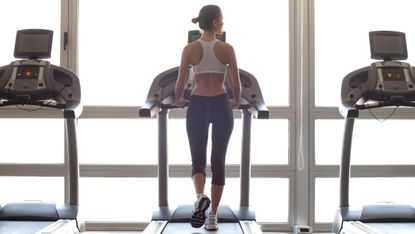 (Image credit: Getty)
Most people assume that the treadmill is purely designed for running. But if you're not interested in improving your 5K time or doing interval sprints, you'll be glad to know there's an alternative way to burn calories and improve your fitness on the machine.
"Walking workouts offer a number of benefits to people of every fitness level," says certified trainer Carrie Baxter, a coach for the audio-led fitness app WithU.
"Walking is incredible for burning calories; it can also help you maintain your weight, reduce your risk of coronary disease and improve your blood sugar levels. It's a great low impact option if you are trying to protect the joints whether that's due to injury, pregnancy or something else."
If the viral 12-3-30 workout is too challenging for you, take a look at this gentle treadmill walking workout Baxter has created, which is perfect for a low-impact gym session.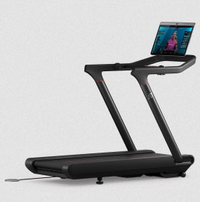 Peloton Tread: was $3495, now $2695 at Dicks Sporting Goods
Save $800 Good treadmills don't come cheap, but this early Black Friday discount has made the ever-popular Peloton machine more affordable. If you need some motivation to get fit, you can't beat Peloton's cult-like, upbeat classes. The current deal comes with free delivery and assembly, which is very useful. Not sure if it's for you? Read our full Peloton Tread review.
Walking treadmill workout
1. 400m easy walk warm up (6km/ph)
Start walking at a slow, easy pace on the treadmill for 400 meters to warmup.
2. 1km power walk (10km/ph)
Set the treadmill to a fast pace, so that you're walking quickly but not quite jogging and complete 1km at this pace. Keep your chest upright and engage your core. To make this more challenging, add some incline.
3. 1 minute gentle walk recovery (8km/ph)
Lower the treadmill speed slightly as you get your breath back and recover.
4. 400 metres easy walk cool down (6km/ph)
Complete 400m at a slow pace, similar to the original speed, to allow your muscles to cool down.
There are plenty of benefits to walking—doing it regularly can improve your joint health and boost your mood. It can also help you lose weight, as it can increase the amount of energy you expend during the day, which contributes to the all-important calorie deficit you need to shed fat.
A lot of people feel daunted at the prospect of starting a new fitness regime, but walking workouts are accessible, low-impact and beginner-friendly. If you'd rather head outdoors, try this open-air walking workout for weight loss instead.
If you're not a regular walker, taking up a new hiking habit could help you build some lower-body muscle, especially if you're tackling a lot of inclines. However, this definitely isn't the fastest way to strengthen your legs.
Speaking to Fit&Well previously, clinical exercise physiologist Elizabeth Kemp said: "Walking will build some lower-body muscles but it primarily builds the slow-twitch muscle fibers, which are muscle fibers mostly used for endurance activities. Walking alone won't trigger significant muscle growth."
If you do want to build leg muscle, you'll need to do some strength training. Try one of the options in our round-up of the best leg workouts.
Need some new sneakers to support your gentle workouts? See our guide to the best cross training shoes, which are suitable for all types of exercise
Get the Fit&Well Newsletter
Start your week with achievable workout ideas, health tips and wellbeing advice in your inbox.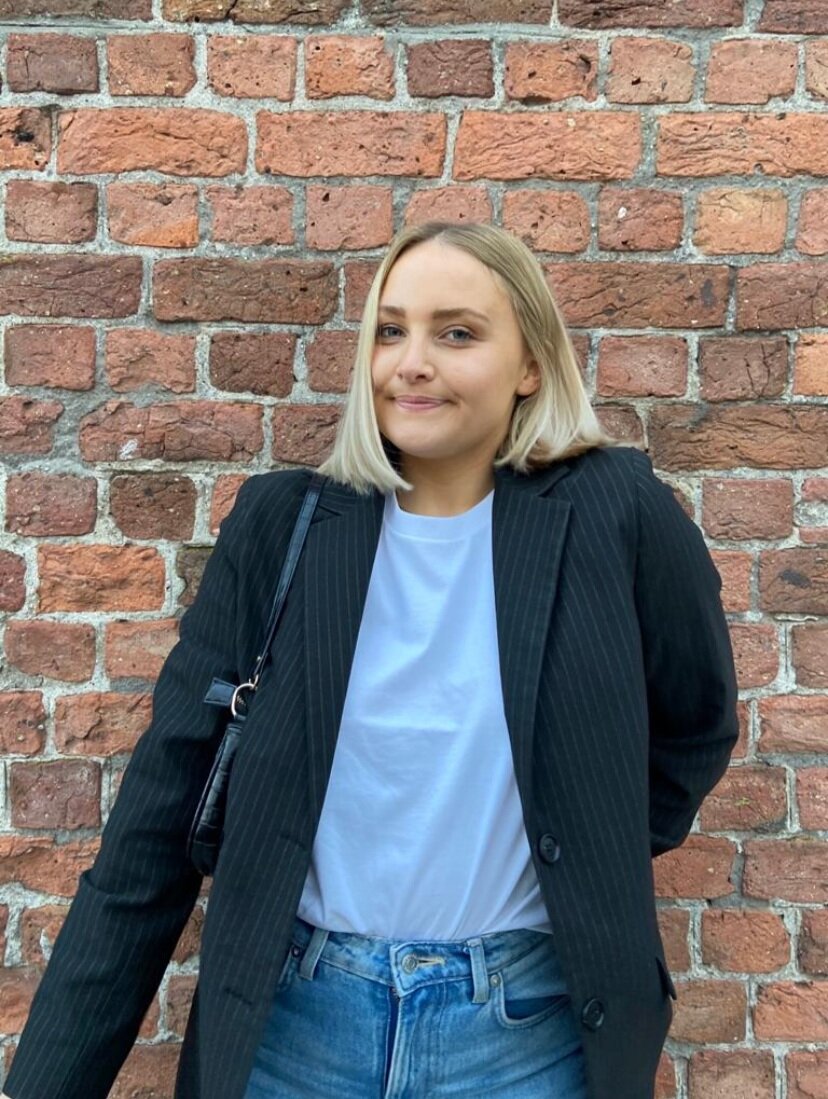 Alice Porter is a freelance journalist covering lifestyle topics including health, fitness and wellness. She is particularly interested in women's health, strength training and fitness trends and writes for publications including Stylist Magazine, Refinery29, The Independent and Glamour Magazine. Like many other people, Alice's personal interest in combining HIIT training with strength work quickly turned into a CrossFit obsession and she trains at a box in south London. When she's not throwing weights around or attempting handstand push-ups, you can probably find her on long walks in nature, buried in a book or hopping on a flight to just about anywhere it will take her.