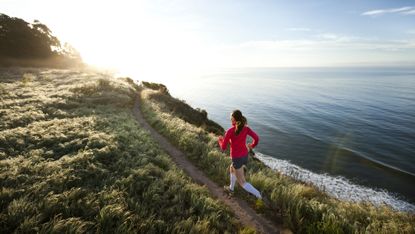 (Image credit: Getty Images)
There are many things to consider as a runner - and how to improve running form is one of them.
However, with so many other things to think about too - not least which shoes to choose, what to wear, what to listen to and how to track your run - it's no surprise that form often falls to the bottom of the list, despite the fact that it can make a big different to the ease and effectiveness of your training.
Making slight alterations to the way you run can result in significant benefits to your endurance, body strength, motivation and, ultimately, your enjoyment of the sport.
We spoke to Chris Betteridge, a running coach at We Run, experts in coaching recreational runners, to find out five simple steps every runner can take to improve their running form.
Whether you are new to running or have been pounding that sidewalk for years, his advice will prove invaluable. Once you begin to incorporate these simple tweaks to your technique and changes to your training you will quickly begin to see benefits.
1. Check your cadence
Cadence is the number of steps you take per minute, and it's a figure that most runners don't pay much attention to. But it can have a huge effect on your form, and is one of the simplest ways of lowering your risk of injury and improving your efficiency.
"Ideally, you want to be running at around 180 steps per minute," says Betteridge. "If you find that you are running closer to 150 steps per minute, you will create more vertical movement – and therefore impact – than necessary."
Consider increasing your cadence gradually by quickening your steps – aim for an extra 8-10 per minute at first and gradually build from there.
Most of the best fitness trackers, sports watches and apps such as Strava track your cadence, so it is easy to monitor the metrics.
2. Build strength and conditioning
For many runners, building strength and conditioning by doing bodyweight exercise in the gym or at home can seem a waste of running time. But it is through regularly doing these repeated movements that you can build strength and improve your technique most effectively.
"Too much happens when you are running to correct everything at once," says Betteridge. "Imagine someone who hunches their back – we could tell them to pull their shoulders back, but all this will do is add tension. Instead, I'd recommend strengthening exercises to naturally improve their upper-back posture."
Betteridge suggests finding conditioning exercises that improve the way your body moves and create movement patterns so that your body will move efficiently without correction. You can find out more about the right exercises for you by speaking to a personal trainer at a gym or a running coach or physiotherapist.

3. Slow down
"Most performance issues are created by a training workload that is unsustainable," says Betteridge. "All this will do is tire you out faster. When that happens, your technique falls apart and your speed drops. Run slower to run fast.
"Knowing your body and its limits is one of the most important aspects of mindful running, which is tough – but if you want your running to be a partner for life, it's essential."
More running advice:
4. Remember the rule of 10%
When trying to improve upon distance, remember the rule of 10% – only increase the distance of your runs by 10% at a time.
"Most runners don't think twice about adding a mile to a run," says Betteridge. "But if you're only used to running two miles, you're increasing your distance by 50%, which is a big margin. Do that too often, and your body won't keep up, meaning your form will suffer."
5. Use your time wisely
Most runners set their runs by distance. You run to a certain point and back, you do your favourite 5k loop, you run along the river... But you don't have much of a say over your energy levels. Sometimes, for reasons out of your control, you wake up feeling lethargic. That 5k loop may take an extra 10 minutes, or worse, may simply not happen because you can't face it.
Instead, Betteridge recommends setting your runs by time. "Then you can run for 20 or 30 minutes, and that's all you have to do. On a slow day, you won't run as far and on a fast day, you may set a PB – but this way, your body sets the pace. You won't stubbornly fight your body to meet a distance marker. Instead, you work with it to get through the time – and whatever distance that gives you."
So if you are doing a 20-minute run, simply run for 10 minutes in any given direction, then turn around and run home. You'll be surprised how less frequent those difficult runs are.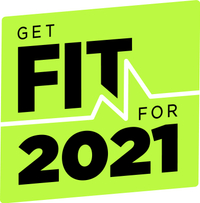 Get Fit for 2021 with Fit&Well
As the sun rises on a brand new year, Fit&Well is here to help put last year behind you and make 2021 your happiest, healthiest yet. Here at fitandwell.com, we'll be bringing you a wealth of workouts, diet plans and expert advice throughout January to help kick-start your health and fitness goals.
Get the Fit&Well Newsletter
Start your week with achievable workout ideas, health tips and wellbeing advice in your inbox.
Howard is a freelance health and fitness journalist and copywriter. He has written for publications including ShortList, Runner's World, Trail Running, Women's Running, Red Bulletin, Wareable and Cycling Weekly. He enjoys nothing more than lacing up his trail shoes and heading out to explore new trails. He's run ultramarathons everywhere from the French Alps and Canadian mountains to the Welsh coast and Peak District. When not running, he's usually found hitting his local MTB singletrack trails or on a quest to find the country's best cinnamon bun.