10 moves and 30 minutes to strengthen your abs and grow your glutes
Burn calories, build your abs and strengthen your legs with this efficient routine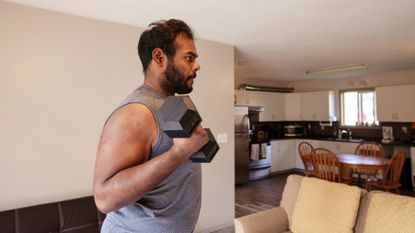 (Image credit: Getty Images)
Get the Fit&Well Newsletter
Start your week with achievable workout ideas, health tips and wellbeing advice in your inbox.
Thank you for signing up to Fit And Well. You will receive a verification email shortly.
There was a problem. Please refresh the page and try again.
Picture the scene: it's been a long day and you want to move your body, but the thought of competing for equipment at a busy gym sounds nightmarish. Fortunately, this isn't your only option.
Instead, you can grab some simple equipment and get your fitness fix at home. Sure, you'll have to part with a bit of cash to get some home gym basics, but you'll never have to wait for the leg press again.
This 30-minute HIIT session can be done in your living room, as long as you've got a set of dumbbells, a kettlebell and a short-loop resistance band. It comes from NASM-certified personal trainer Sydney Cummings Houdyshell and provides a comprehensive abs and glutes workout.
How to do Sydney Cummings Houdyshell's workout
This is an AMRAP workout, which means you'll be doing "as many rounds as possible" in a set space of time. You'll perform two exercises for eight repetitions each, then repeat this as many times as you can in a four-minute window. After this, you get 60 seconds of rest followed by another four-minute work period filled with two new exercises.
There are five rounds of four-minute work periods overall, featuring 10 exercises in total. These are bookended by a warm up and cool down.
How it works
This type of AMRAP workout is basically a form of HIIT, or high-intensity interval training. It will get your heart rate up and challenge your cardio fitness.
Some studies, such as this one published in Sports Medicine, have also suggested that your body will continue to burn calories at a higher rate hours after you've finished this intense-style of exercise, which is why people often use HIIT workouts for fat loss.
On top of those cardio benefits, the routine will also strengthen your abs and glutes, thanks to moves like the Romanian deadlifts and crunch variations.
"I want to remind you to breathe through this workout," Cummings Houdyshell advises anyone taking on the routine. "Every exhale can help you engage your glutes and your core. Dig your heels in for the glute work and exhale to keep your ribs and hips neutral as you work your core."
We'd also recommend giving your legs a rest day after this one, as it's fairly intense. If you're feeling a little stiff following the session, try doing some easy yoga stretches for beginners, which could help you feel limber again.
Get the Fit&Well Newsletter
Start your week with achievable workout ideas, health tips and wellbeing advice in your inbox.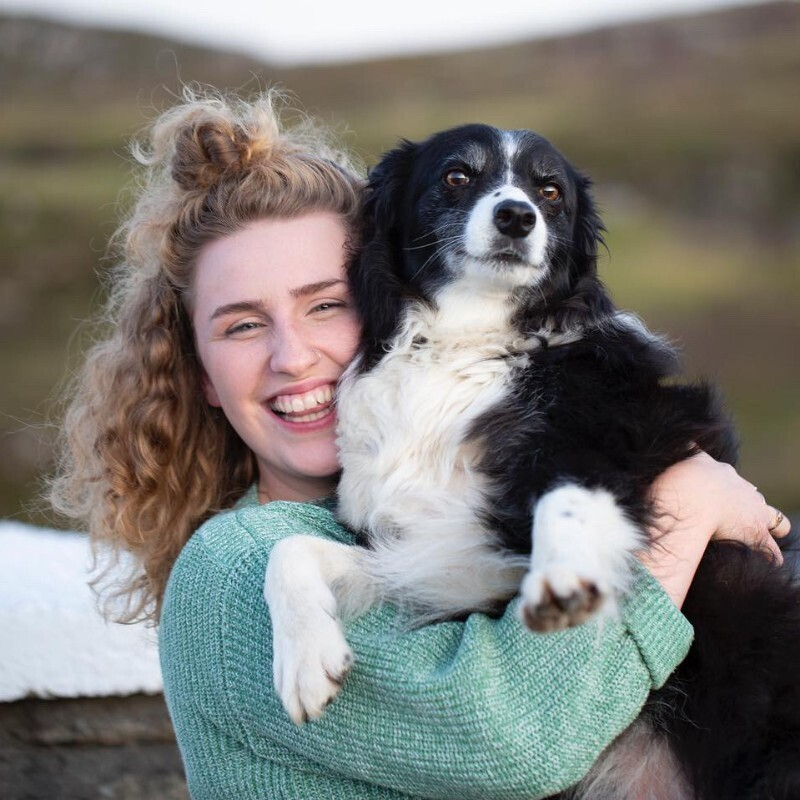 Lois Mackenzie is a Fitness Writer for Fit&Well and its sister site Coach, covering strength training workouts with weights, accessible ways to stay active at home, and training routines for runners. She joined the team from Newsquest Media Group, where she was a senior sports, trends, and lifestyle reporter. She is a dedicated runner, having just completed her first marathon, and an advocate for spending time outdoors, whether on a walk, taking a long run, or swimming in the sea.
Lois holds a Master's degree in Digital Journalism, and has written for Good Health, Wellbeing & The Great Outdoors, Metro.co.uk, and Newsquest Media Group, where her reporting was published in over 200 local newspapers.