15 minutes, four moves, and a set of dumbbells to build full-body muscle and boost your metabolism
This quick routine is ideal when you're short on time but want to build muscle and burn calories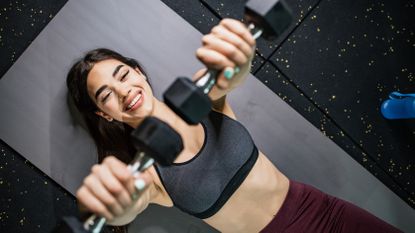 (Image credit: Getty Images/Riska)
Get the Fit&Well Newsletter
Start your week with achievable workout ideas, health tips and wellbeing advice in your inbox.
Thank you for signing up to Fit And Well. You will receive a verification email shortly.
There was a problem. Please refresh the page and try again.
When your motivation levels drop, dragging yourself to the gym can seem like a mammoth task. You may be tempted to skip your session in aid of rest, and that's okay, because sometimes your muscles do need time to recover and grow.
But on those days that you still want to get your body moving, why not try a quick, full body workout? They target multiple muscle groups in a short space of time, so they are very efficient at building strength. What's more, full-body workouts are usually high-intensity, so they can boost your metabolism (the amount of energy you burn throughout a day).
You can do this one at home or at the gym; just grab your dumbbells (adjustable dumbbells work too, and are handy if you want to change the weight between each exercise) and a yoga mat to get going.
This routine comes from coaching duo Mr and Mrs Muscle. It contains just four moves and it will only take you around 15 minutes to complete.
Watch Mr and Mrs Muscle's 15-minute workout
The workout is broken into 30 second work periods. After you complete 30 seconds of work, you then rest for 10 seconds before starting the next exercise. The trainers recommend completing this three to four times for each exercise to get a full workout.
The duo use plenty of full-body compound exercises, like squats, burpees, and deadlifts, which work several muscles simultaneously to make for an efficient workout. But they have also included variations on these staple exercises to increase the intensity. If you're new to routines like this, don't worry, each exercise has also been demonstrated alongside a beginner-friendly modification.
You can make this workout more or less demanding with the weight of dumbbell you choose. We recommend going for a load that challenges you, but don't pick something that's too heavy to lift for the full duration of the workout or that you're likely to drop (no injuries over here, please).
Remember to make sure you're also fueling up with enough protein to support your muscle growth. You can usually get all the protein your body needs through your diet, but the best protein powders for weight loss are a great way to stay topped up without adding extra sugar or fat into your diet.
Get the Fit&Well Newsletter
Start your week with achievable workout ideas, health tips and wellbeing advice in your inbox.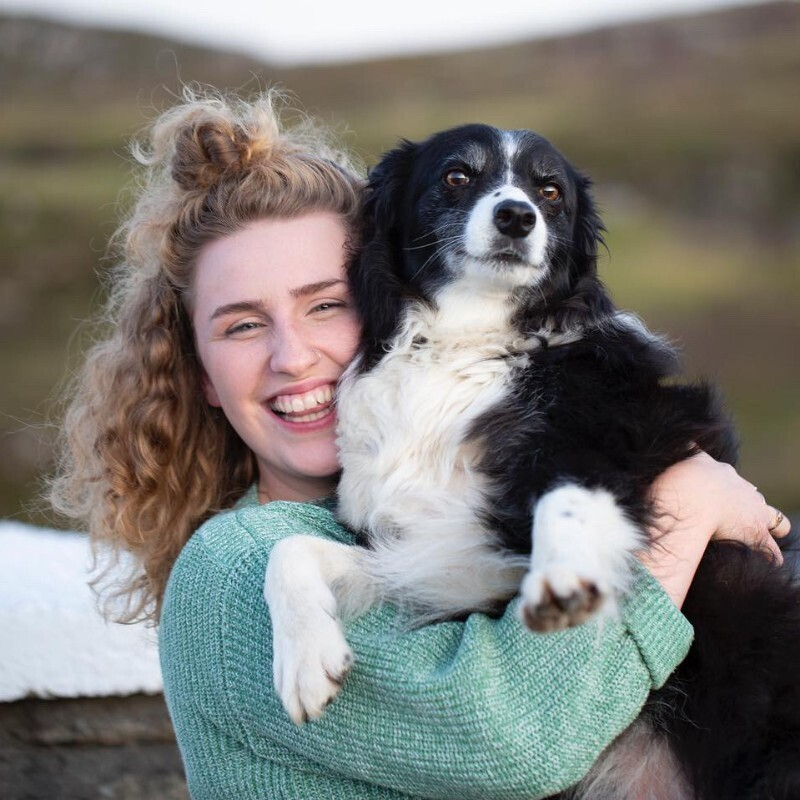 Lois Mackenzie is a Fitness Writer for Fit&Well and its sister site Coach, covering strength training workouts with weights, accessible ways to stay active at home, and training routines for runners. She joined the team from Newsquest Media Group, where she was a senior sports, trends, and lifestyle reporter. She is a dedicated runner, having just completed her first marathon, and an advocate for spending time outdoors, whether on a walk, taking a long run, or swimming in the sea.
Lois holds a Master's degree in Digital Journalism, and has written for Good Health, Wellbeing & The Great Outdoors, Metro.co.uk, and Newsquest Media Group, where her reporting was published in over 200 local newspapers.