Boost your metabolism and build upper-body muscle with this 30-minute circuit workout
This strength-building workout can be done at home, all you need is a pair of dumbbells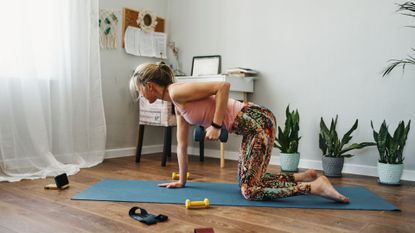 (Image credit: Getty)
It can be easy to focus on your legs and core when working out, but strengthening your upper-body shouldn't be overlooked. Not only will it help with day-to-day tasks like carrying groceries and moving furniture, it can also protect against injuries and address muscle imbalances caused by sitting at a desk for long periods each day.
Whether you're looking to gain muscle or build a lean physique, strength training is one of the best ways to do it. But, contrary to popular opinion, this doesn't necessarily mean hoicking a heavy barbell up overhead.
In fact, a pair of dumbbells is enough to get started, so you can try this style of training at home if you have a set handy (if not, we'd suggest snapping up a pair of the best adjustable dumbbells, which will undoubtedly upgrade your gym-free workouts).
This 30-minute session from NASM-certified personal trainer Sydney Cummings Houdyshell is a great place to begin your strength training journey, combining upper-body exercises with cardio movements so you can get a sweat on while working on your muscles.
As well as a pair of dumbbells, you can also use a bench, skipping rope and yoga mat for this workout (shop the best yoga mats with our roundup). But Cummings Houdyshell has alternative movements available for people who don't have access to these pieces of equipment, allowing you to give it a go at home with minimal kit.
So, all that's left to do is grab your dumbbells, don some comfortable workout clothes and follow along with Cummings Houdyshell's video below to try the session for yourself.
Watch Sydney Cummings Houdyshell's upper-body workout
This workout only takes 30 minutes but it still packs an impressive punch, especially if you challenge yourself with the weights you use. If you're not sure which weights you should be lifting, our feature, "What dumbbell weights should I use?", will hold all the answers.
The circuit format means you'll be doing two strength movements followed by one cardio movement for three rounds, with 30 seconds of work and 15 seconds of rest per exercise.
It's really important to warm up fully and focus on your form during the strength movements to avoid injury and ensure you're engaging the target muscles. To do this, try to replicate Cummings Houdyshell's technique, remembering to brace your core to create a solid foundation when lifting the dumbbells.
Our top tip when taking on this workout is: don't rush through the exercises. Instead, it's better to move slowly and intentionally, increasing the targeted muscles' time under tension.
You see, while you might think moving faster will make the workout harder, you're likely to find it's actually more challenging (and effective) to perform controlled reps of each exercise with immaculate technique.
Craving more cardio after getting a taste of it during this workout? Put your dumbbells to good use with this cardio workout. Or, finish your workout off by challenging your upper-body further with this abs-focused finisher.
Get the Fit&Well Newsletter
Start your week with achievable workout ideas, health tips and wellbeing advice in your inbox.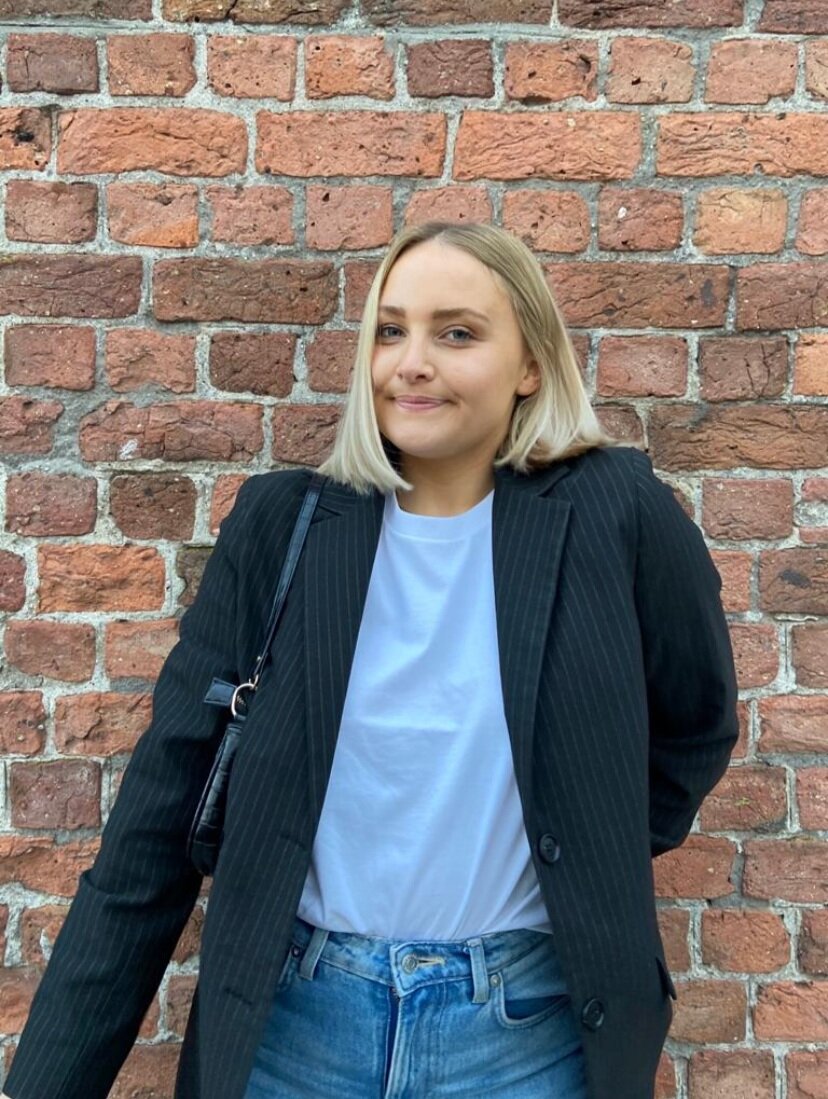 Alice Porter is a freelance journalist covering lifestyle topics including health, fitness and wellness. She is particularly interested in women's health, strength training and fitness trends and writes for publications including Stylist Magazine, Refinery29, The Independent and Glamour Magazine. Like many other people, Alice's personal interest in combining HIIT training with strength work quickly turned into a CrossFit obsession and she trains at a box in south London. When she's not throwing weights around or attempting handstand push-ups, you can probably find her on long walks in nature, buried in a book or hopping on a flight to just about anywhere it will take her.