Strengthen your core and build upper-body muscle in just 30 minutes with a single kettlebell
With this efficient superset workout, you'll work your core, boost your metabolism, and develop upper-body muscle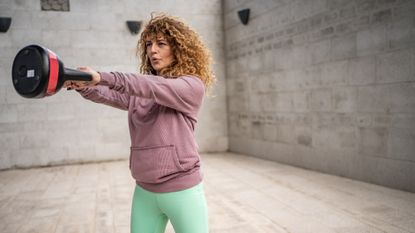 (Image credit: Getty Images)
Get the Fit&Well Newsletter
Start your week with achievable workout ideas, health tips and wellbeing advice in your inbox.
Thank you for signing up to Fit And Well. You will receive a verification email shortly.
There was a problem. Please refresh the page and try again.
You don't need to spend hours at the gym to get a good workout. With the right routine and just a few bits of equipment, you can build muscle, burn fat, and strengthen your core in as little as 30 minutes.
All you need to get started is one of the best kettlebells. These off-center weights are ideal for helping you build strength, boosting your endurance, and working muscles all over your body. However, if you don't have one nearby, a single dumbbell will do.
With a weight ready to go, you can take on this routine developed by personal trainer Roxanne Russell, which targets your upper-body muscles, including your arms, shoulders, and chest, as well as your core muscle.
It's a great option if you're short on time or like efficient ways to work your upper-body with minimal equipment. Although you only need the weight, some of the exercises are floor based, so you may also want to roll out a yoga mat.
The workout is arranged into 12 supersets, where you do 60 seconds of work, twice, take a 30-second rest, then start on the next set. There are no repeats either to keep things interesting, and no jumping movements, so it's a great low-impact workout.
Watch Roxanne Russell's 30-minute kettlebell workout
This workout follows a superset pattern, which involves performing two exercises back-to-back without resting between. The exercises in a superset can target the same muscle group or different ones. This increases the efficiency of your training, hitting more muscles in less time), and boosts your strength and endurance.
But there's another reason this routine is so effective: compound exercises. These work several muscles simultaneously, so you can pack more into a shorter workout. It's also part of the reason learning how to do kettlebell swings can be a great way to build strength, burn fat, and work your core.
As you're hitting more muscles quickly, you may experience some delayed onset muscle soreness (DOMS) the day after completing this workout (especially if you're new to supersets).
To aid recovery, some people add more protein into their diet. Whether it be through food, protein smoothies or one of the best protein powders for weight loss, this will help the tiny tears in your muscles recover after a great workout.
Get the Fit&Well Newsletter
Start your week with achievable workout ideas, health tips and wellbeing advice in your inbox.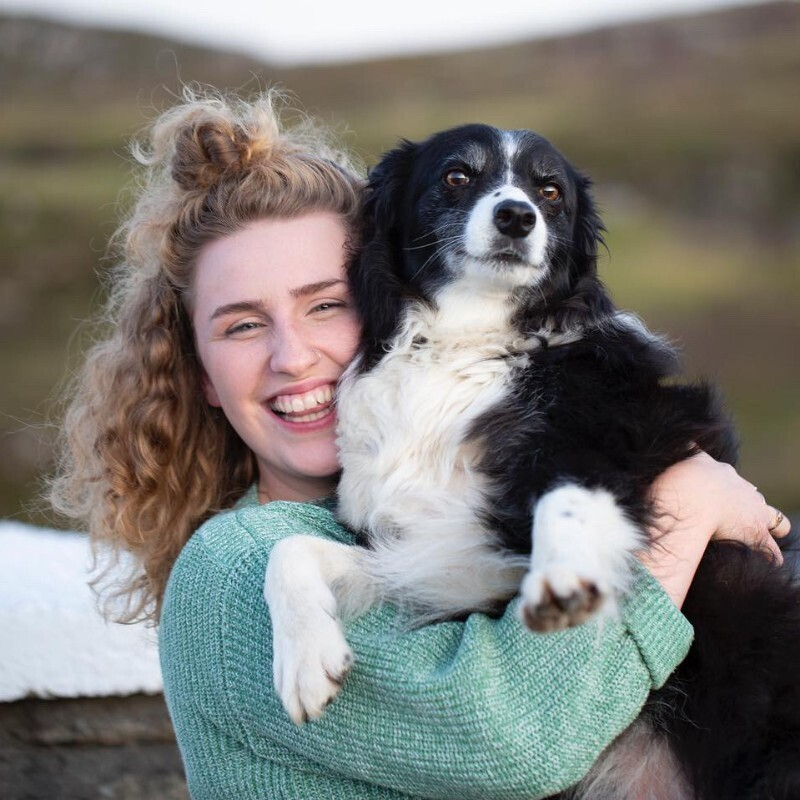 Lois Mackenzie is a Fitness Writer for Fit&Well and its sister site Coach, covering strength training workouts with weights, accessible ways to stay active at home, and training routines for runners. She joined the team from Newsquest Media Group, where she was a senior sports, trends, and lifestyle reporter. She is a dedicated runner, having just completed her first marathon, and an advocate for spending time outdoors, whether on a walk, taking a long run, or swimming in the sea.
Lois holds a Master's degree in Digital Journalism, and has written for Good Health, Wellbeing & The Great Outdoors, Metro.co.uk, and Newsquest Media Group, where her reporting was published in over 200 local newspapers.