Build core strength without weights in just 15 minutes with this short ab workout
You don't need any equipment to develop your core, just 15 minutes and a bit of space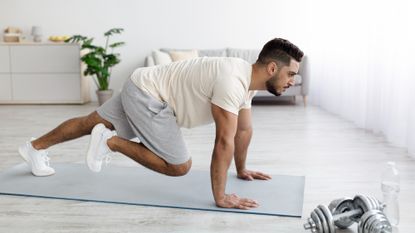 (Image credit: Getty Images)
Working your abs doesn't have to take long or involve endless crunches; even a short session can help strengthen your core. You don't need equipment—just 15 minutes, a bit of space, and this trainer's quick ab workout.
Although you can take on a full-body workout with some of the best adjustable dumbbells to train your mid-body muscle, there are plenty of bodyweight exercises you can do to see results even when you're short on time or away from the gym.
YouTube fitness trainer Chris Heria's (opens in new tab) routine has 15 core strengthening exercises designed to work all areas of your rectus abdominis six-pack abdominal muscle. To pack that all into 15 minutes, you'll work for 40 seconds, then take a 20-second break before the next move.
Heria suggests doing this workout one or two times a week to start to see results. As it's short, you can either do it as a standalone routine on a busy day or add it to the end of your regular workout as a core-focused finisher.
It's essential to focus on your form to get the most from your training, so it's worth following along with Heria's demonstrations to perfect your technique before starting. Or give yourself a quick refresher with a round of the best abs workouts.
Today's best ab workout essential savings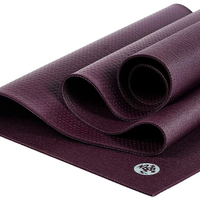 (opens in new tab)
Manduka PROlite Yoga Mat | Was $99, now $82.80 at Amazon (opens in new tab)
This yoga mat is an excellent all-rounder for workouts. We put it to the test and it scored highly for its thick material and lifetime guarantee, perfect for protecting your knees during ab sessions. Save 16% today while you can.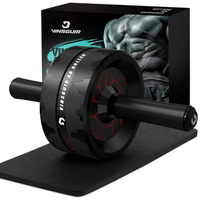 (opens in new tab)
Vinsguir Ab Roller | Was $29.99, now $25.99 at Amazon (opens in new tab)
Challenge your abs with this ab roller for 13% less today. Scoring highly in our tests for its wide wheel (making it ideal for beginners building on their stability), the Vinsguir Ab Roller also comes with a mat to protect your knees.
Watch Chris Heria's 15-minute ab workout
People often interchangeably use abs and core; although they are similar, there are some key differences. Your abs form part of your core, a mid-body muscle section connecting your upper and lower body.
This collection of muscles plays an essential role in many everyday activities, like lifting, walking, and exercise, as strengthening your core helps improve your balance, posture, stability, and even your circulation.
For many people, the aim of an ab-focused workout is to develop six-pack muscle, which also helps build core strength. But to make the results visible, you also need to lower your body fat around your stomach.
You can't spot-target fat, so you'll need to add high-intensity sessions to your routine, like this HIIT workout for fat loss. By training intensely in short bursts, you raise your heart rate, boost your metabolism, and increase the amount of energy you burn throughout the day.
Alternatively, you could pick up one of the best kettlebells and learn how to do kettlebell swings. This multi-muscle compound move works your whole body, strengthens your core, and boosts your metabolism.
James is a London-based journalist and Fitness Editor at Fit&Well. He has over five years experience in fitness tech, including time spent as the Buyer's Guide Editor and Staff Writer at technology publication MakeUseOf. In 2014 he was diagnosed with a chronic health condition, which spurred his interest in health, fitness, and lifestyle management.
In the years since, he has become a devoted meditator, experimented with workout styles and exercises, and used various gadgets to monitor his health. In recent times, James has been absorbed by the intersection between mental health, fitness, sustainability, and environmentalism. When not concerning himself with health and technology, James can be found excitedly checking out each week's New Music Friday releases.