Build muscle all over in just 20 minutes without weights with this full-body workout
Build strength and boost your endurance with this 16-move circuit you can do from anywhere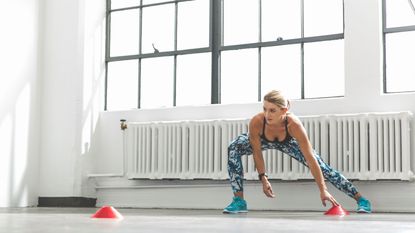 (Image credit: Getty Images/The Good Brigade)
Get the Fit&Well Newsletter
Start your week with achievable workout ideas, health tips and wellbeing advice in your inbox.
Thank you for signing up to Fit And Well. You will receive a verification email shortly.
There was a problem. Please refresh the page and try again.
A full-body workout doesn't need to take hours; this time-efficient routine works muscles in your legs, chest, core, shoulders ,and arms in just 20 minutes.
You don't need any equipment to get started, although you can add some weights if you want to make the moves more challenging. The best adjustable dumbbells are ideal for this, as you can quickly change the load between exercises.
Created by LA-based personal trainers Juice and Toya, the workout is a form of high-intensity interval training (HIIT) designed to build strength and endurance, even when you're short on time or have a packed schedule.
The session is split into two rounds of a 16-move circuit. You'll perform a strength-building exercise for 30 seconds, move straight onto a complementary cardio-based move for another 30 seconds, then take a 20-second break.
Once you've completed all 16 exercises, rest for 30 seconds then start the circuit again. To get the most from this short session, it's crucial to focus on your technique. You can follow the duo's demonstrations to perfect your form as you go.
Watch Juice & Toya's full-body workout
HIIT workouts are a great way to keep active even when you're pushed for time. Keeping rests to a minimum means you work your muscles hard and pack in an effective session in just 20 minutes.
And because you're training intensely, this raises your heart rate to burn more energy during your session than an equivalent steady-paced routine. Plus, sustaining this high heart rate boosts your cardiovascular fitness, improving the oxygen supplied to your muscles by your heart and lungs.
As there are also several resistance training moves like push-ups in Juice and Toya's routine, you also get to strengthen your muscles and work your core. This makes it a bit more like a high-intensity resistance training (HIRT) session, especially if you're using weights.
However, if you're new to this type of exercise, you might find your muscles aching the next day—this is known as delayed onset muscle soreness (DOMS). This is caused by tiny tears in your muscle fibers that your body needs to repair.
To aid recovery, many people take supplements such as protein drinks. You can blend up a post-workout smoothie with one of the best protein powders for weight loss for a tasty, protein-packed way to hydrate after an intense session.
Get the Fit&Well Newsletter
Start your week with achievable workout ideas, health tips and wellbeing advice in your inbox.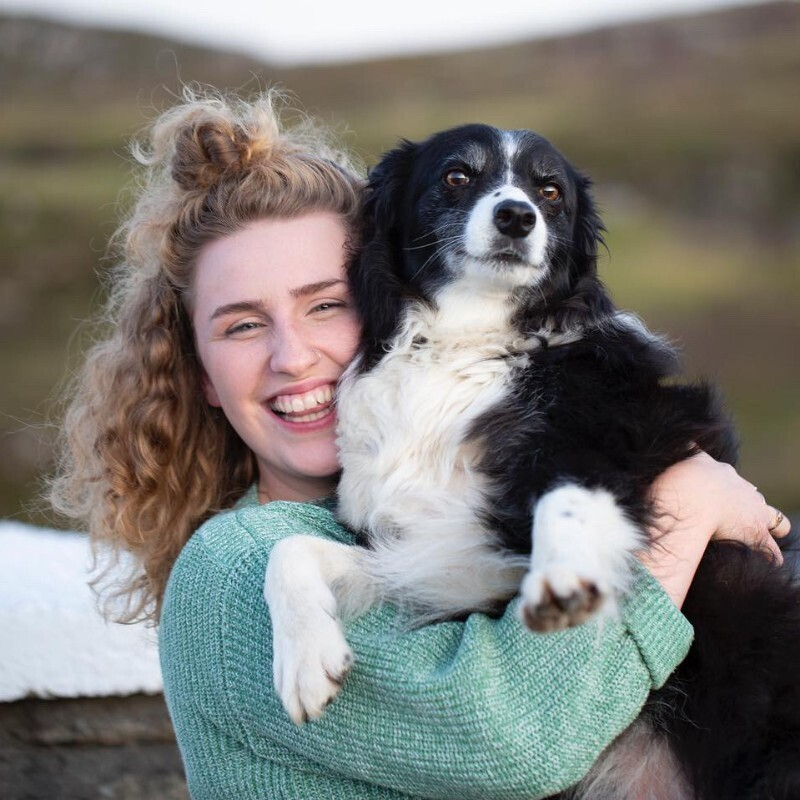 Lois Mackenzie is a Fitness Writer for Fit&Well and its sister site Coach, covering strength training workouts with weights, accessible ways to stay active at home, and training routines for runners. She joined the team from Newsquest Media Group, where she was a senior sports, trends, and lifestyle reporter. She is a dedicated runner, having just completed her first marathon, and an advocate for spending time outdoors, whether on a walk, taking a long run, or swimming in the sea.
Lois holds a Master's degree in Digital Journalism, and has written for Good Health, Wellbeing & The Great Outdoors, Metro.co.uk, and Newsquest Media Group, where her reporting was published in over 200 local newspapers.