Daniel Craig's trainer shares how the No Time to Die actor stays ripped at 53
Daniel Craig uses lots of body weight exercises to keep up the Bond body at age 53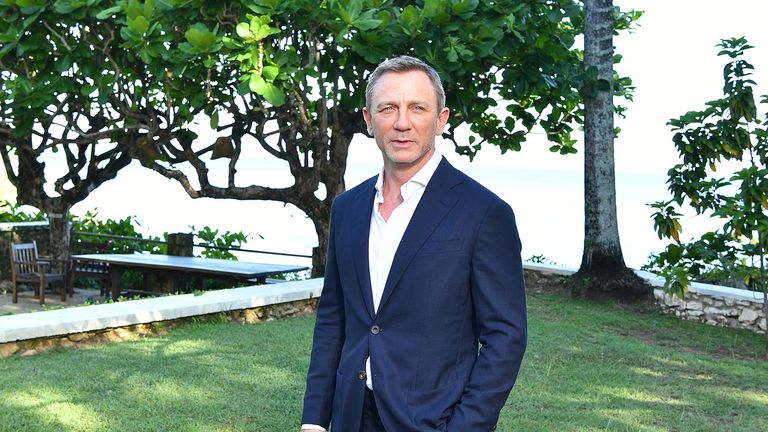 (Image credit: Getty)
Daniel Craig has worked with his personal trainer, Simon Waterson for 15 years and five Bond movies. Now Craig is 53, Waterson has to find the perfect workout regime for an older Bond. Craig needs to look just as fit in No Time to Die as he did in 2006's Casino Royale.
Getting a body like James Bond doesn't sound easy, but there are elements from Daniel Craig's workout regime that you can copy and adjust where necessary. Waterson, in an interview with Men's Health, shared how he helps keep the Bond star in impeccable shape. He reportedly has the actor train for 45 minutes a day, Monday through to Friday. On weekends Craig's routine demands 'active rest' in the form of a light run, a swim or some stretching.
45 minutes a day might sound like a lot, especially when taking into account work, parenting and other responsibilities, but it's only 3% of your day. Most HIIT workouts (which include some of the best exercises for weight loss) can be completed in even less time, often taking just 20 minutes of actual exercise around getting ready and hitting the showers afterwards.
Adam Rouse, Co-Owner and Trainer at F45 Old Street London says, "45 minutes is more than enough time to complete an effective workout that will help build muscle and burn fat." A 45 minute HIIT session is enough time to complete a wide variety of exercises to ensure you work every muscle group in an effective amount of time.
In the Men's Health interview, Waterson highlighted, "You've got to be aware that your body isn't necessarily as capable of doing as much as you did in your thirties. That doesn't mean you can't be just as fit, or look as aesthetically amazing" as you did 20 years ago.
Craig now relies heavily on exercises using his natural bodyweight, otherwise known as calisthenic exercises. A 2017 study, published in the Isokinetics and Exercise Science journal, found that calisthenics training can effectively improve strength, body composition, and posture.
What's more, no major training equipment is required, so you don't need to make any major investments into training gear. If you want to tone up and train like Bond without requiring heavy weights, our guides on how to do pull ups and dips or how to do a push up properly will give you all the help you need to give bodyweight workouts a go.
Waterson shared other tips that contributed to the making of Bond's latest physique, including resistance bands for stretching – an essential practice to maintain mobility as you age.
The majority of people won't find themselves in as physically demanding situations as Bond does. However, you can still activate, strengthen and refine your muscle groups for everyday health and mobility. A set of best resistance bands will provide varying levels of resistance depending on the band, and can be used to target specific muscles and joints.
Mixing things up with bodyweight, cardio and stretching is a great way for over 50s –super-spy or not – to develop and maintain a well-rounded approach to fitness.
Jessica is Staff Writer at Fit&Well. Her career in journalism began in local news and she holds a Masters in journalism. Jessica has previously written for Runners World, penning news and features on fitness, sportswear and nutrition. She is a keen runner and is currently sweating her way through a 10k training plan. Jessica also enjoys building on her strength in the gym and is a believer in health and wellness beginning in the kitchen - which she loves sharing with others on her healthy living-inspired Instagram account, @jessrunshere. Despite her love for nutritious cooking, she stands by the saying 'everything in moderation' and is eagerly conquering the London food and drink scene!