Here's how many of us are actually heading back to the gym
At-home workouts aren't as popular now as they were at the height of the pandemic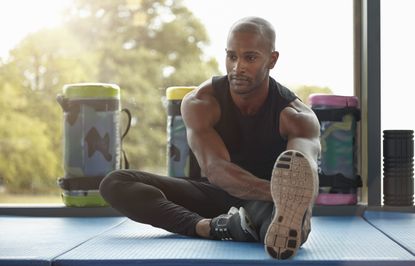 (Image credit: Getty)
With lockdowns easing around the world more of us are heading back to the gym - research from US financial firm Jeffries shows.
The research involved tracking visits to gyms such as Planet Fitness and 24 Hour Fitness, while online searches for gyms and at-home workouts were also analysed.
The company found that traffic at gyms around the US was 83 per cent higher than the levels in January 2020 - as the novelty of stepping into an actual gym hit home.
Meanwhile, if you've been collecting the best workout equipment for your home or seeking out the best at home chest workouts you are one of very few - as the research also showed that online searches for equipment like exercise balls, dumbbells, yoga mats and exercise bikes have been declining since January.
The report also found that searches such as 'gym near me' were common in May, when lockdowns started to ease, a trend that mimics the normal 'New Year' rush back to the gym.
"We believe that people will employ a hybrid approach, using the plethora of digital concepts and traditional gym experience," Jefferies analyst Randy Konik said. "Gyms that champion this model will emerge as winners in years to come."
Statistics last month by ClassPass also saw a similar trend in the UK - following the lockdown restrictions lifting on May 17th, they revealed a 600% increase in week-on-week new ClassPass members in the UK. While since reopening indoor classes London based studio Digme, had ten times the number of in-person ClassPass reservations compared with their online classes from the weeks prior.
Gyms vs home workouts
Of course, there are advantages and disadvantages of heading back to the gym, or simply staying in the comfort of your own home and working out.
The last year has shown us that we don't necessarily need an expensive gym membership to stay fit, bodyweight exercises can be just as effective, and now that lockdowns are easing, weights, such as the best adjustable dumbbells, are also easier to pick up online.
However, if you've been itching to get your best gym shoes back on for a while now - physical gyms definitely mean a wider selection of equipment, motivation in terms of instructors and classes and a more social side to working out.
But it really depends on whether you can motivate yourself, or you need the pull of an expensive gym membership to get you out of bed in the morning.
Sarah is a freelance journalist who writes about fitness and wellbeing for the BBC, Woman&Home and Tech Radar. During lockdown she found her love of running outside again and now attempts to run around 50 miles a month. When it comes to other fitness, she loves a sweaty cardio session – although since she's been working out from home she's sure her downstairs neighbors aren't too happy about it. She also loves to challenge herself - and has signed up to do hiking holidays, intense bootcamps and last year she went on her dream activity holiday: paddle boarding around deserted islands in Croatia. On her rest days, she loves to recover with a simple yoga flow session – the perfect antidote to her active fitness schedule.