Here's how often we should actually wash our gym clothes, according to a hygiene expert
If you're unsure of how frequently you should be throwing your workout clothes in the washer, this advice can help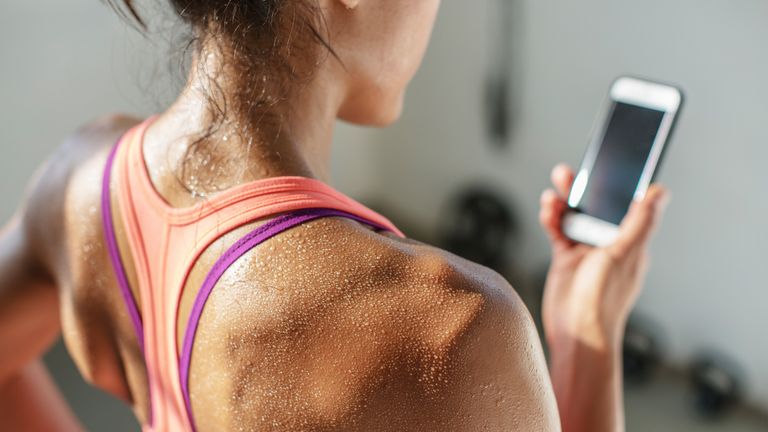 (Image credit: Getty)
By Jessica Downey published
Some workouts make us produce more sweat than others and this might have you questioning how often you need to clean your gym clothes. But according to hygiene experts, if you are producing sweat you should be washing your gym gear after every workout.
Most active clothing, like some of the best workout shorts, is designed to be sweat-resistant, meaning that they are most likely made from a high-tech polyester material designed to absorb moisture. This comes in handy if you dislike the feeling of being drenched in sweat but it doesn't mean you shouldn't wash your gym wear.
Lululemon recently conducted a study on individuals who work out regularly to find out how hygienic or perhaps unhygienic people are when it comes to cleaning their gym fits. The athletic wear retailer discovered that nearly half (46%) of respondents don't wash their clothes after every workout.
This might bring you some comfort if you're one of the 46% who likes to get multiple uses out of your gym wear before throwing in the wash basket.
However, hygiene is something to consider and hygiene expert, Brian Sansoni, Senior Vice President of the American Cleaning Institute, has cleared up a few things on best cleaning habits following a workout session.
"Bacteria grows in a moist environment, making sweaty clothes an ideal incubator. You may not wear workout clothes for long, but if you're sweating in them, you should wash them after every wear," Sansoni said.
He added that you might be able to afford to reduce your frequency of washes if you live or train in colder weather and only engage in low-impact exercise. But Sansoni noted that the more items of clothing cling to you tightly, like a pair of socks or a sports bra, the more it needs to be cleaned, even if only worn once.
Likewise, if you leave your sweaty workout clothes lying around in a gym bag or a locker this can become a breeding ground for bacteria and other germs. You might not notice any smell when you take them out but you may notice once they are on again and you begin to move around.
Sansoni also said, "It also opens the possibility that the germs affect your skin health or cause an infection. You'll probably be fine, but by just tossing your clothes in the washing machine, you can reduce the risk."
Washing your gym clothes regularly might feel like a chore or even a waste of washing pods if you work out frequently but it is a good idea for keeping yourself clean and avoiding unwanted odors at the gym.
You can always bulk your activewear wardrobe out a bit with some of the best workout clothes for men or with some leggings or a new sports bra included in our best workout clothes for women guide. There is nothing wrong with wearing new workout gear to match your new year fitness goals.
Jessica is Staff Writer at Fit&Well. Her career in journalism began in local news and she holds a Masters in journalism. Jessica has previously written for Runners World, penning news and features on fitness, sportswear and nutrition. She is a keen runner and is currently sweating her way through a 10k training plan. Jessica also enjoys building on her strength in the gym and is a believer in health and wellness beginning in the kitchen - which she loves sharing with others on her healthy living-inspired Instagram account, @jessrunshere. Despite her love for nutritious cooking, she stands by the saying 'everything in moderation' and is eagerly conquering the London food and drink scene!