I tried this 10-minute hip-strengthening routine and it improved my mobility and alignment
Strengthen your hips and fend off injuries with this eight-move Pilates workout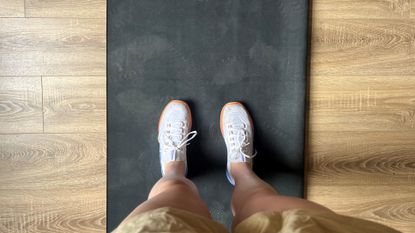 (Image credit: Future)
Get the Fit&Well Newsletter
Start your week with achievable workout ideas, health tips and wellbeing advice in your inbox.
Thank you for signing up to Fit And Well. You will receive a verification email shortly.
There was a problem. Please refresh the page and try again.
As a runner, I know how important strong, healthy hips are for my performance, yet I don't think I've ever spent any considerable time training them.
Good hip mobility is important for runners because it improves your stride, reduces your risk of injury and it generally keeps your running mechanics going in perfect order. Think of it this way, your hips are responsible for a huge range of motion in your body, so with good mobility in this area you're going to have a much better running form.
That's why I decided to try this hip-strengthening Pilates routine, which only requires a humble yoga mat. It comes from certified personal trainer Roxanne Russell and lasts just 10 minutes, so you can easily add it on to the end of your daily run.
How to do Roxanne Russell's hip-strengthening workout
There are just eight exercises in total, each focusing on one side of your body at a time. Perform all eight exercises on your left leg, spending 40 seconds on each one before moving on to the next movement without any break in between.
After you've worked through all eight moves, rest for 20 seconds before repeating this sequence on your right leg.
This workout focuses on strengthening muscles in the side glutes; the gluteus medius and gluteus minimus, which are situated on the outer side of your hip. These muscles are used to maintain your hip stability as well as your pelvic alignment.
According to Russell, the muscles play an important role in keeping your hips level when walking, running or jogging.
"If your gluteus minimus is weak, you could be prone to injuries of the hips, knees and ankles," she says. "It can even cause back pain and discomfort, and you might not even relate this to weak glutes because the discomfort doesn't come from that area."
What I thought of the workout
I picked this workout because its super accessible and efficient. It's just 10 minutes long and all I needed was my yoga mat, so (during an already busy week) I was able to skip the gym and get moving at home. I'm in my last week of marathon training, so this session is the perfect low-impact addition to my final preparations.
I love any stretching routine that feels challenging as I know that, if I keep going, my mobility will improve. This sessions hit the spot as I could really feel the stretching effect on my glute muscles.
I felt the leg circles in particular open up my hip muscles. As an added bonus, I also felt many of the movements target my core muscles (a special mention goes to the 45 degree leg lifts here).
I could feel the effects of this routine after just 10 minutes, and these positive impacts are only likely to improve the more I come back to it. So, if you're looking to improve your all important hip strength, keep this routine in your saved videos. Or try out some yoga flows for hip mobility, if you're looking for a longer sequence.
Get the Fit&Well Newsletter
Start your week with achievable workout ideas, health tips and wellbeing advice in your inbox.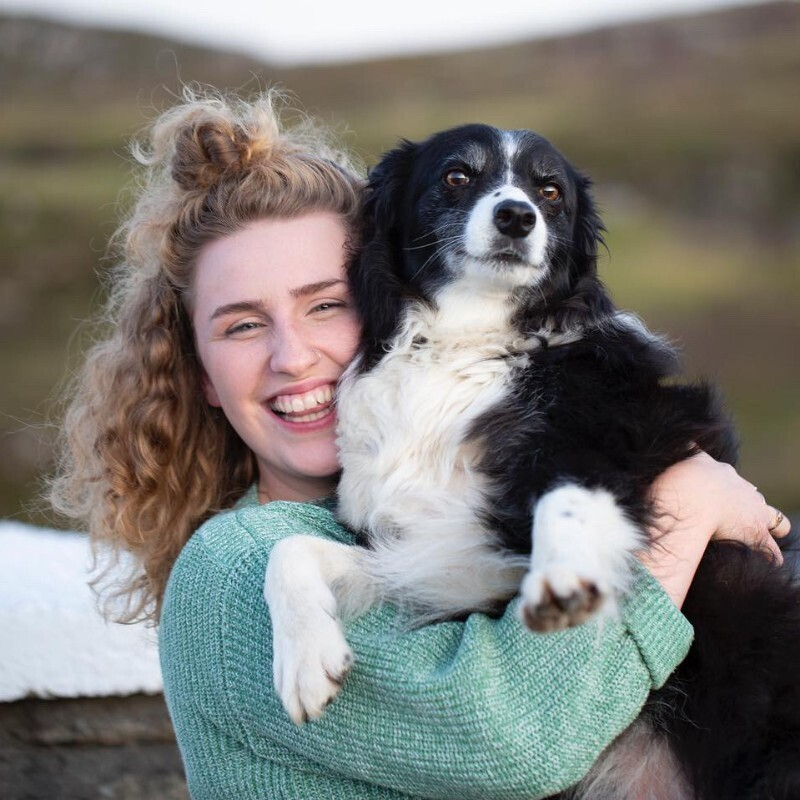 Lois Mackenzie is a Fitness Writer for Fit&Well and its sister site Coach, covering strength training workouts with weights, accessible ways to stay active at home, and training routines for runners. She joined the team from Newsquest Media Group, where she was a senior sports, trends, and lifestyle reporter. She is a dedicated runner, having just completed her first marathon, and an advocate for spending time outdoors, whether on a walk, taking a long run, or swimming in the sea.
Lois holds a Master's degree in Digital Journalism, and has written for Good Health, Wellbeing & The Great Outdoors, Metro.co.uk, and Newsquest Media Group, where her reporting was published in over 200 local newspapers.