I tried this yoga for back pain routine and it immediately eased the tension in my upper-body muscles
Four minutes of stretching can make a world of difference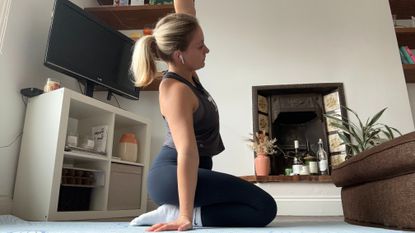 (Image credit: Alice Porter)
Lower-back pain is something I've come to accept as an annoying but inevitable part of life. It's a common consequence of working a desk job, as sitting down all day puts a lot of pressure on the lower-back muscles.
Plus, I often lift heavy weights. And although I try to ensure my form is correct, sometimes doing moves like deadlifts and back squats can leave the muscles in my lower-back aching.
One of the simplest ways to counteract an achy and stiff lower-back is by incorporating regular stretching into your day. I often preach the benefits of mobility work, but I find it difficult to make time for it.
I recently came across this routine from personal trainer Emily Mouu that is designed to increase mobility in the spine. It only takes four minutes, so I decided to give it a go during my lunch break.
If you want to try this routine, you don't need any equipment. I rolled out a yoga mat to protect my knees during some of the stretches, but you could do this without a mat if you have a soft surface or a towel to sit on.
Watch Emily Mouu's 4-minute spinal mobility routine
The movements in this routine are designed to move the spine and stretch the muscles in the back. This helps to maintain the spine's natural range of motion, which is often limited when we're sat down all day.
When I tried this routine, I felt immediate relief in the muscles in my back, which relaxed and stretched out as I moved further into the poses.
Mouu recommends doing each stretch for one minute, which feels like a long time if you're guilty of normally rushing through your stretching exercises.
But I definitely noticed the benefit of doing each move for slightly longer. As my muscles got warmer and relaxed, I was able to further move into the stretch.
As well as a physical break from sitting at my desk, this routine also provided me with a few minutes of mindfulness, which improved my concentration during the afternoon.
When I was finished, the muscles in my lower-back felt relaxed and sitting at my desk was more comfortable. However, I still had some lower-back pain throughout the day. I think I'd need to be doing these kind of stretches on a very regular basis to try and eliminate this pain completely.
If you're looking for more back-friendly routines, try these yoga stretches for beginners, or start your day with this 15-minute yoga routine.
Need help picking a new mat? Our guide to the best yoga mats can help
Get the Fit&Well Newsletter
Start your week with achievable workout ideas, health tips and wellbeing advice in your inbox.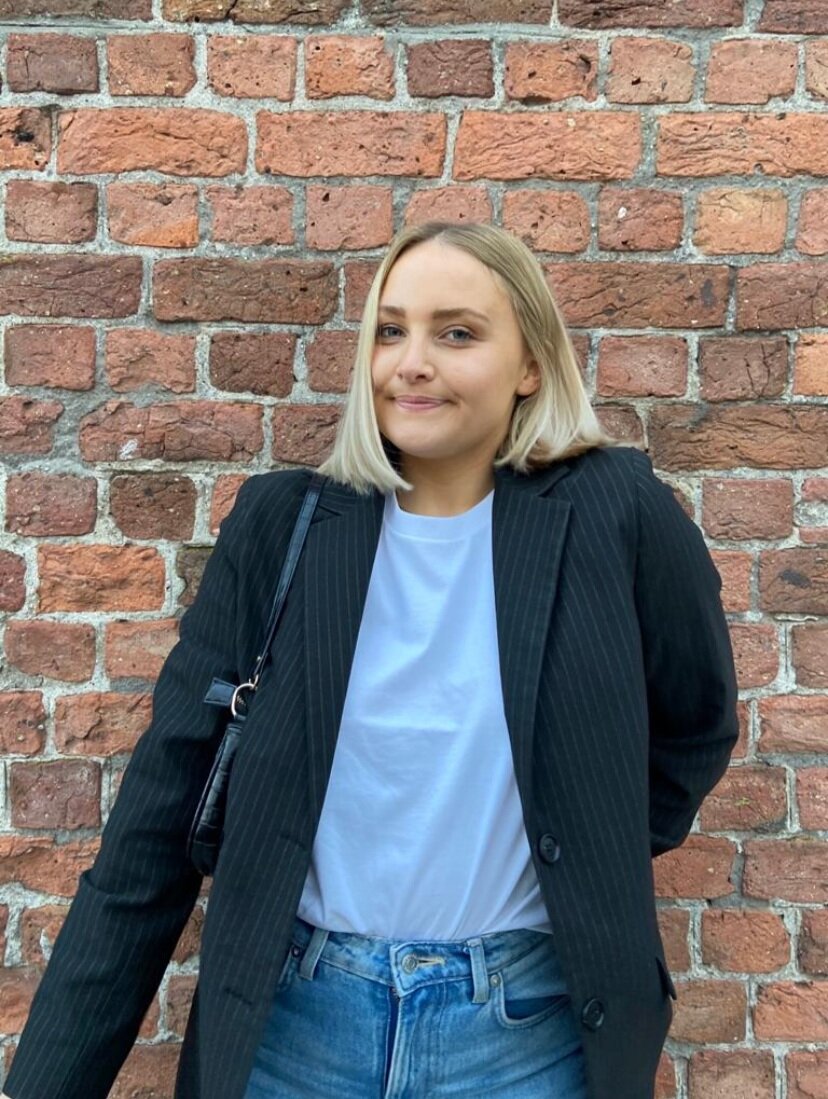 Alice Porter is a freelance journalist covering lifestyle topics including health, fitness and wellness. She is particularly interested in women's health, strength training and fitness trends and writes for publications including Stylist Magazine, Refinery29, The Independent and Glamour Magazine. Like many other people, Alice's personal interest in combining HIIT training with strength work quickly turned into a CrossFit obsession and she trains at a box in south London. When she's not throwing weights around or attempting handstand push-ups, you can probably find her on long walks in nature, buried in a book or hopping on a flight to just about anywhere it will take her.