It only takes two dumbbells and 15 minutes to develop your core and build stronger arms
Strengthen your arms, improve your posture, and work your abdominal muscles with this short routine
(Image credit: Getty)
Get the Fit&Well Newsletter
Start your week with achievable workout ideas, health tips and wellbeing advice in your inbox.
Thank you for signing up to Fit And Well. You will receive a verification email shortly.
There was a problem. Please refresh the page and try again.
There's a popular perception that you need to target a specific body part during each day during your workouts. It was a common tactic in bodybuilding circles, but it's not ideal if you're tight on time and want to work your whole body.
If you're after a more efficient alternative, give this quick 15-minute session a try. All you need is a yoga mat if you have one—a towel will do if not—and a pair of dumbbells.
If you regularly train at home, it's worth investing in a set of the best adjustable dumbbells. These combine several weights in one, making them easy to store, and you can change the load as you get stronger using the progressive overload technique.
The routine, from personal trainer Elise Young, will help you strengthen your abs and arms (among other muscles) using a number of multi-joint compound exercises like push-up plank pull-throughs.
There are five moves in this routine and it follows a circuit format, meaning you'll complete each exercise for 45 seconds, followed by a 15-second rest, before moving on to the next move. Complete the circuit three times for a strength-boosting 15-minute routine.
Watch Elise Young's 15-minute dumbbell workout
As well as developing your arm and shoulder muscles, this routine provides a great core workout, with exercises like the deadbug and push-up plank pull through challenging your balance and stability as much as your strength.
Core strengthening exercises can help improve your posture and reduce lower back pain by taking pressure off this area, so they're definitely worth including in your weekly exercise plans.
To make sure you're getting the most out of these core exercises and performing them correctly, think about squeezing your abs, tucking your ribcage in and ensuring your back remains straight.
If you're a beginner, you can also try these exercises without weights, then add dumbbells when you're comfortable with each one. You can watch Young's demonstrations to practice your technique before you start too.
If you want to build strength and muscle, resistance training workouts like this one are only part of the puzzle. You also need to fuel yourself correctly, making sure you're eating enough protein to build muscle.
If you're struggling to hit your protein goals, supplements can be an easy way to up your daily intake. The best protein powders for weight loss are a great option as they contain less sugar and fat to help build lean muscle and boost your recovery.
Get the Fit&Well Newsletter
Start your week with achievable workout ideas, health tips and wellbeing advice in your inbox.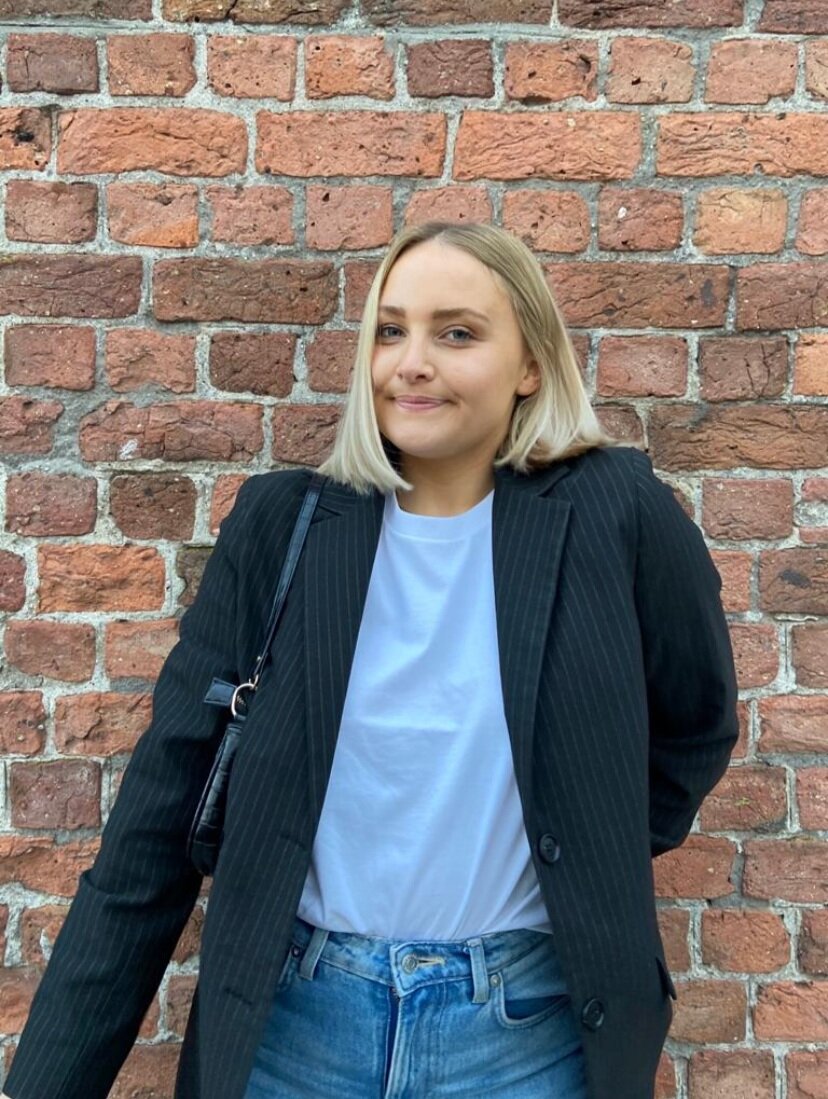 Alice Porter is a freelance journalist covering lifestyle topics including health, fitness and wellness. She is particularly interested in women's health, strength training and fitness trends and writes for publications including Stylist Magazine, Refinery29, The Independent and Glamour Magazine. Like many other people, Alice's personal interest in combining HIIT training with strength work quickly turned into a CrossFit obsession and she trains at a box in south London. When she's not throwing weights around or attempting handstand push-ups, you can probably find her on long walks in nature, buried in a book or hopping on a flight to just about anywhere it will take her.