Science proves THESE are the best songs to listen to during HIIT workouts
Whether you're running, cycling or doing intense HIIT workouts, these are the songs for you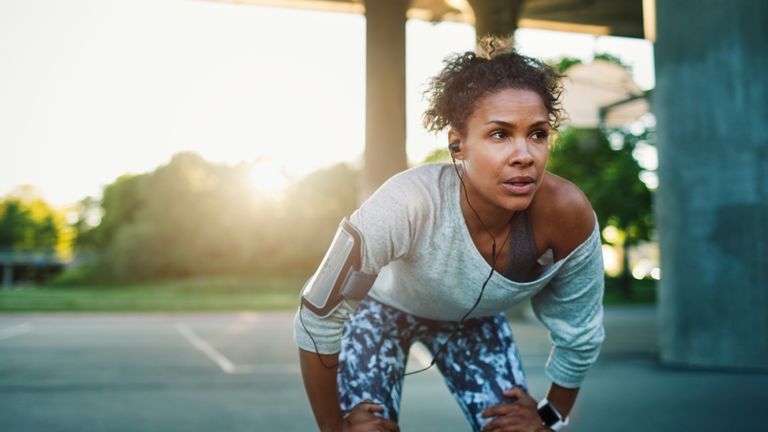 (Image credit: Getty Images)
By Matt Evans
Exercise is always better with music. When turning on a pair of the best workout earbuds or best running headphones for the first time, you're going to want to fill it with tunes to motivate you. But picking your playlist isn't just a matter of choosing the songs you like: there's a science and an art to choosing the right playlist.
When it comes to the best exercises for weight loss, HIIT training staples like kettlebell swings and burpees tend to be the most effective, especially when performing at high intensity. Likewise, when keeping a moderate pace during a run or on an exercise bike, you need a consistent beat to maintain pace. So when you're picking your workout playlist, you're looking for songs that maintain a certain level of intensity, which can keep your mind strong during a difficult workout.
A study from the Memorial University of Newfoundland in Canada found music could "reduce rating of perceived exertion, increase exercise enjoyment and enhance exercise performance", especially in moderate intensity workouts. It also allowed participants to recover 13% faster in the five minutes after the exercise finished.
The study found high-tempo music, adhering to 130 beats per minute or more, worked best, especially in low-to-moderate exercise, as participants worked around 10% harder. Here's a list of songs, all hitting 130BPM, for your moderate intensity workout, according to Spotify:
Save The World – Swedish House Mafia
Pompeii – Bastille
Javelin (Calling Out Your Name) – Adelphi Music Factory
So What – Pink
Mercy – Duffy
When We Were Young – The Killers
Listen to the full Spotify playlist below:
Music's effect on high-intensity training was less conclusive, but the study did not test music at a higher BPM than 130.
A separate study found more intense music, which hit 150-170BPM, caused participants to work harder during high-intensity exercise. Here's another selection of songs, this time at a higher 150 BPM tempo:
The Middle – Jimmy Eat World
No One Knows – Queens of the Stone Age
Boys Don't Cry – The Cure
Push Push – Bang Camaro
Gold On The Ceiling – The Black Keys
View the full Spotify playlist below: