Short on time? This dumbbell workout builds full-body strength in just 30 minutes
Build muscle all over, work your core and boost your metabolism with this short dumbbell routine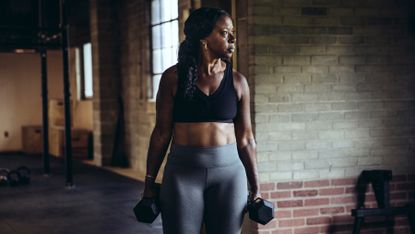 (Image credit: Getty)
You've got a packed schedule, but you still want to fit in a strength training workout; it seems like an impossible problem, but you don't need to spend hours in the gym to hit your goals with this 30-minute session to build muscle all over.
The routine comes from NASM-certified personal trainer Sydney Cummings Houdyshell, and is a great way to develop strength with only minimal equipment. And, importantly, Houdyshell guides you through the entire routine.
You don't need much to get started; a bit a space, a yoga mat for underfoot support and a set of medium weight dumbbells. Houdyshell recommends between 15 and 25 pounds, so it can be handy to invest in a set of adjustable dumbbells.
You'll do exercises in groups of two known as supersets. In this case, this means you'll do 30 seconds of one activity immediately followed by 30 seconds of a different activity. After the minute is out, you'll rest for 15 seconds between supersets.
Watch Sydney Cumming Houdyshell's full-body dumbbell workout
Before starting this workout, it is important to decide what weight of dumbbell you should use. The aim is to pick a load that'll challenge your muscles to get through a set, but isn't so heavy it'll affect your form.
That way, you can achieve the necessary stimulus for movements like squats, glute bridges and triceps skull crushers (which sound more intimidating than they are—the move involves holding the weight behind your head and lifting it from your shoulders above your head) to spark growth in the targeted muscles.
As this is a full-body strength workout, you'll probably feel the effects of delayed-onset muscle soreness (DOMS) the following day. This is normal and is the result of tiny tears in your muscles that have happened during your workout.
Your body uses protein to help repair, strengthen and grow your muscles, so it's important to eat several types of protein throughout the day. However, it's also worth keeping topped up with a post-workout shake using the best protein powders for weight loss.
Get the Fit&Well Newsletter
Start your week with achievable workout ideas, health tips and wellbeing advice in your inbox.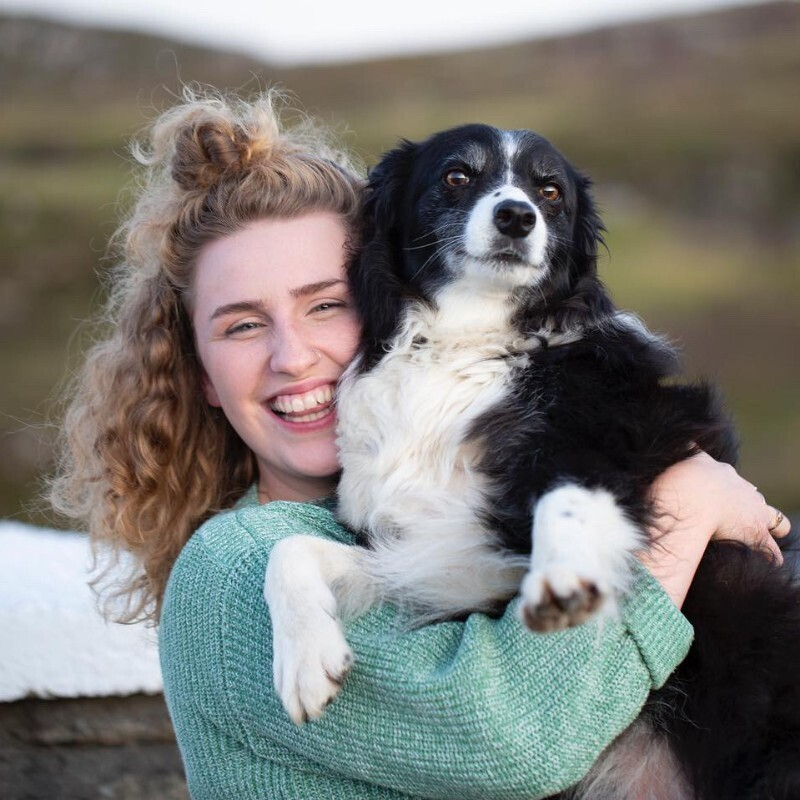 Lois Mackenzie is a Fitness Writer for Fit&Well and its sister site Coach, covering strength training workouts with weights, accessible ways to stay active at home, and training routines for runners. She joined the team from Newsquest Media Group, where she was a senior sports, trends, and lifestyle reporter. She is a dedicated runner, having just completed her first marathon, and an advocate for spending time outdoors, whether on a walk, taking a long run, or swimming in the sea.
Lois holds a Master's degree in Digital Journalism, and has written for Good Health, Wellbeing & The Great Outdoors, Metro.co.uk, and Newsquest Media Group, where her reporting was published in over 200 local newspapers.